Actress Amber Rose says "Had no time for sex in 2017" Being a full-time mom and businesswoman has affected her sex-life!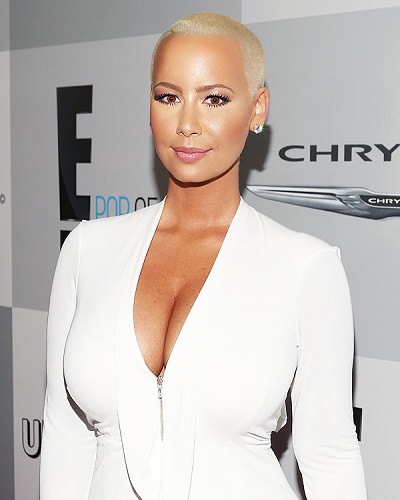 If you see the Instagram account of the actress and model Amber Rose, you will see a meme which says
"When it's six months into 2017 and you still haven't been f**ked yet."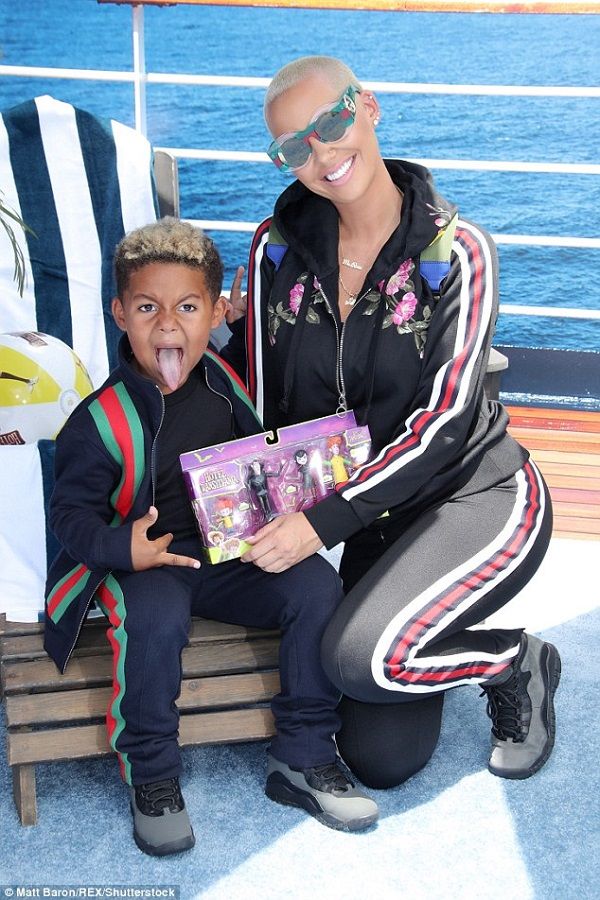 Busy 2017?
Well, this mom of Sebastian Taylor Thomaz born in 2013, has been up to a busy life. Even had no time to have sex. Her true straight-forwardness is what attracts her fan. The meme was captioned with a line saying:
"When the world thinks you have Orgies all day and mad dudes because ur sexually confident and body positive but really you're a full-time mom/ businesswoman and literally have no time for penis ????????????‍♀️???? #hoeislife tho ????????????"
When you look at Rose this may seem a joke to you but the actress, businesswoman, model, TV reality show star and much more are really busy. Having her own reality show "The Amber Rose Show" as a host is one of the many reasons for Rose's sex-deprived life.
Some people commented on the post referring to as "the biggest lie of 2017" and many similar ones. Even I wouldn't believe it after she just posted some days before this post:
Maybe, she was just talking about a kiss. Might just be my misunderstanding. What do you guys think about Rose's post?
You may like to read John Mayer confesses about his recent love life and the fact that he has bedded nearly 500 women until now!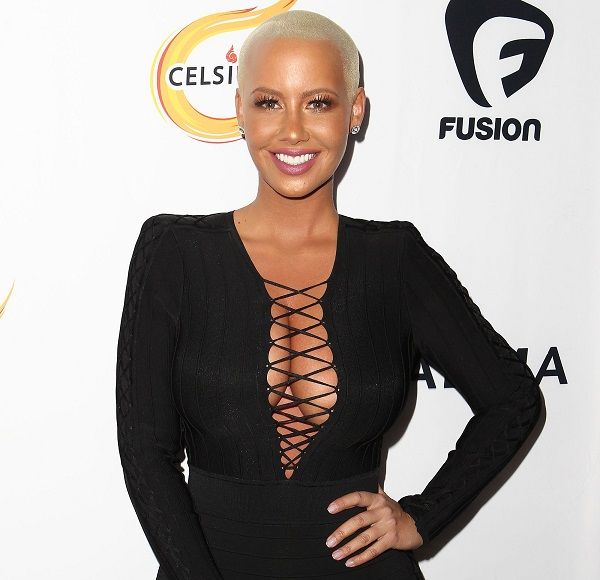 Rose's previous relationship
After having many relationships in the past, this picture just may seem like a joke to you. Not to shock you but Rose had been in nine relationships, eleven encounters, and six rumored hook-ups! But, yes she has only been married once and that too with the rapper, Wiz Khalifa.
Her relationship history started from Ernest(lover) then it continues with Kanye West, James Harden, Machine Gun Kelly and so on. She was later in a relationship with Val Chmerkovskiy until February 2017. She was also seen with French Montana. If you think these names are too much already, let me remind you, these are not all.
Furthermore, she has hooked up with the celebrities including Ben Simmons (2017), Akon (2017), Offset (Rapper) (2017), Eric André (2015), Amy Schumer (2015), Nikki Mudarris (2015), Quincy Brown (2014), Samuel Eto'o (2014), Rosa Acosta (2011), Amar'e Stoudemire (2010), Brooklyn Brand (2010), Drake (2010 – 2016), Darrelle Revis (2010), Eddie Murphy (2010), Fabolous (2010), Reggie Bush (2010) as well as Amiyah Scott (2007).
Creating a buzz is not a new thing for Amber
Amber Rose is in the spotlight most of the time. Sometimes, it is her nude pictures and sometimes it's her love affairs. Recently, Rose was in the spotlight after she posted a nude picture of her on Instagram to promote the Slutwalk. She was completely naked from the waist down.
However, she had to take the pictures down as it was against Instagram's no-nudity policy. Well, after her photo got deleted from her Instagram she had to show her attitude after that. She posted a video of her eyes rolling with the caption:
"When IG deletes ur fire ass feminist post but you really don't give a fuck because everyone picked it up already."
It seems Instagram wouldn't be able to have control over her for long. You better be aware of that Instagram.
She has also declared publicly that she won't stop pissing people purposely with another video of her. Her Instagram is one of that medium for ways to piss people off.
2015 was when Rose got the most spotlight as she disrespected the model Kim Kardashian. Around February 2015, Amber had also called Kim Kardashian "Fake" and lack of respect for Kardashian sisters.
You can never get enough of Amber Rose. She is Amber Rose after all. Let's see what will we get from Amber Rose next.
Also read Who is Matt Steffanina dating? Know about this choreographer's relationships, international career, and childhood!
Short Bio on Amber Rose
Amber Rose is Model, actress, talk show host, entrepreneur, female advocate, and a former stripper. She got her fame after she posed for Louis Vuitton for a print advertisement. She has had cameo appearances on music videos of various artists such as Nicki Minaj, Wiz Khalifa, Kanye West, etc. Rose released her debut single "Fame" featuring Wiz Khalifa in 2012. She has known for her annual Slutwalk and as the contestant of Dancing with the Stars season 23. More Bio…