Actress Bella Thorne puts up on market her neon pink-colored eccentric-looking mansion for sale!
Bella Thorne owned this crazy-looking neon pink mansion in Sherman Oaks in California. It is now up for sale! The price she quotes for the sale is $ 2.5 million! It was a rather colorful and unusual house! Let us get more details of this place!
Bella Thorne and her mansion in Sherman Oaks
American actress Bella Thorne has a rather unusual and eccentric-looking house in California. It was located in Sherman Oaks and now she has put up this house in the market for sale!
The mansion was a brightly-colored one with neon pink exterior and a gray garage. The backyard of the house has an in-ground swimming pool.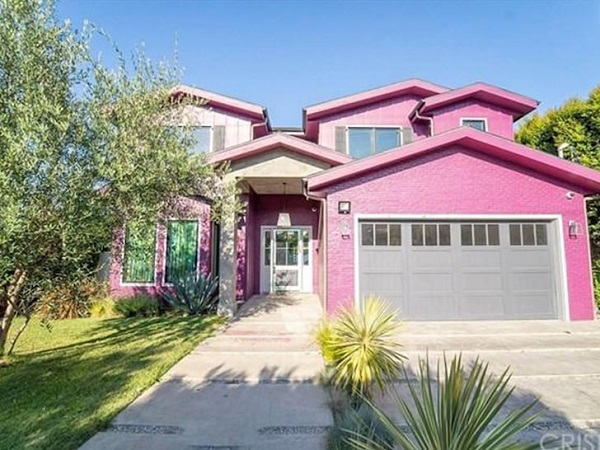 There is a bench on which is written 'Love'. The fence of the house is white in color and hidden under the shrubs of various sizes. Additionally, there is a barbecue area and a Jacuzzi as well in the mansion. The house is sprawled over 4,500 square feet.
An inside look of the house!
Just like the outside, the inside of the mansion is also colorful. The walls carry paints in bright colors. There are a lot of decorations inside the place. There is also a two-storied foyer with a rainbow staircase. The whole walls from the floor to the ceiling have a mural which depict photos of the actress and her Filthy Fangs record label.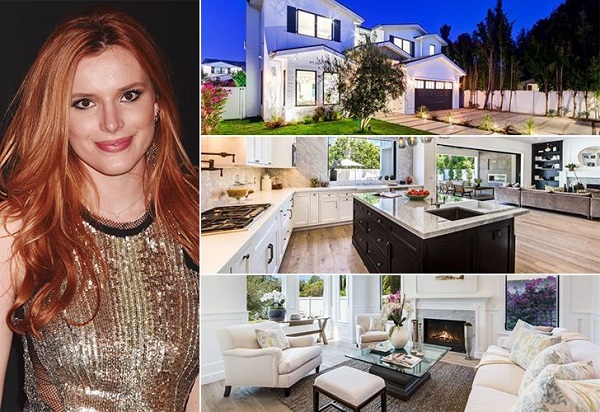 The living room is blue and green in color. There are feather boas lining multiple windows. The dining room has decorations of paper roses on the walls. Additionally, there is a walk-in closet with a great storage area. The kitchen is of the open-floor type. It is connected to a butler's pantry. There is a huge marble top island in the kitchen. It is equipped with stainless steel appliances, cabinet doors that are painted in various colors and a built-in espresso machine. And how is her master bedroom?
Bella's master bedroom
The master bedroom of Bella, 22 has a ceiling with purple color.  Colorful mural paintings fill the walls of her main bedroom. There is an attached faux vines-decorated bathroom with the bedroom and the walk-in closet is also with it. The bathroom is lined in vines.
The home also has a smart home unit and a surround sound system that covers the interior and patio area. Despite the coronavirus pandemic, Bella was busy and recently she was on a vacation in Mexico with her singer boyfriend Benjamin Mascolo, 27. She had uploaded a lot of pictures of this romantic getaway on her Instagram. They were away from each other for nearly 5 months. In July, they met in Mexico.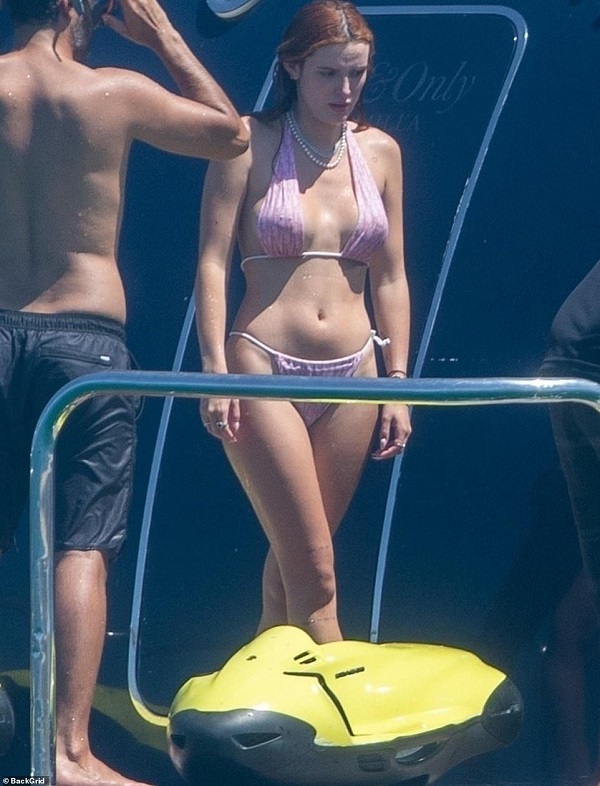 Revealing this, Bella wrote on her Instagram:
"After 5 months reunited & it feels so good. where shall we go next ??

"Since ben isn't allowed in America yet… and I can't go to Italy unless I have a work permit there."
They are dating from 2019. And in between there were rumors that the two had an engagement.
Read the complete bio of Bella Thorne here!