Actress Demi Lovato returning to acting! Is she the part of the TV series "Will & Grace"?
Demi Lovato announced that she is returning to the new season of Will & Grace in a mysterious role. On 27th August she took to her Instagram to reveal that she will be the part of the Emmy-winning sitcom on season 11.
Similarly, NBC confirmed that she will play the role of Jenny. Her role is of a guarded woman who comes into the life of Will in an unexpected way.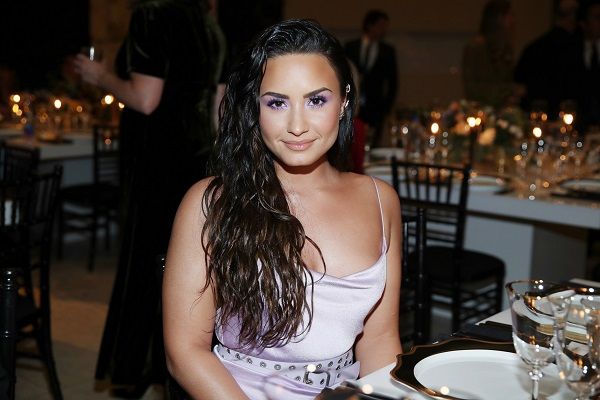 Likewise, she will appear in the three episodes in the year 2020 when the next season airs. Demi posted a photo of her on the set of the NBC comedy and captioned it,
"Will & Grace & Demi 💁🏻‍♀️📺 @nbcwillandgrace #WillandGrace,"
Debra Messing commented,
"DEMIIIIIIIIIIIIIIIIII!!!!!!!! You are so sweet. I am so happy you came to play with us! You are now officially part of the family."
Sean Hayes who plays the role of Jack on the show posted a photo on her Instagram story saying,
"This lovely lady right there – Demi Lovato!! She's here to have some laughs with us on W&G," he wrote, adding, "This is SO MUCH FUN."
Also read Actress Denise Richards revealed about her divorce with ex-husband Charlie Sheen! Her ex-husband brought hooker on Thanksgiving dinner?
How much is the net worth of Demi Lovato?
The American actress and singer, Demi Lovato has the estimated net worth of $33 million. She is a popular singer with a huge number of followers. She has gained huge fame from her career.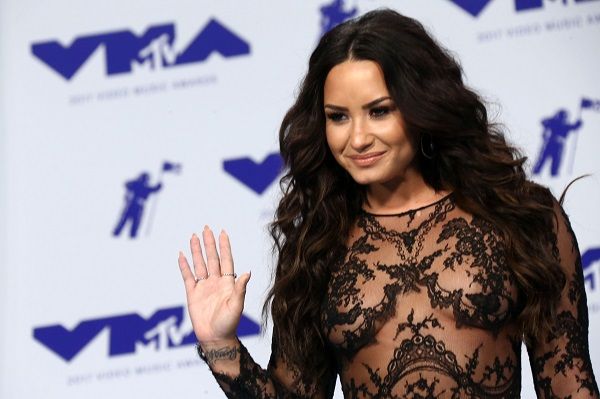 But she has not disclosed her salary and income. The series ran for eight seasons from the year 1999 to 2006. In the year 2018, the show rebooted. Her appearance will be on the third season of the reboot.
Demi Lovato and her relationships
On March 2019, there was news that Demi Lovato and mysterious flame Henry Levy broke up. On Valentines' Day, they were spotted looking loved up.
Similarly, it was known that the pair got together as Levy struggled with substance abuse like Demi. Some people thought that he was her "sober companion". But it was not true.
But their relationship could not work out and they broke up. At the start of the year 2017, she was dating Guilherme Vasconcelos.
There were rumors that she was in a relationship with Australian model and DJ, Ruby Rose in 2013. In the year 2010, she was rumored to be dating Rob Kardashian.
For six years she was in a relationship with Wilmer Valderrama. They started dating from the year 2010. After six years in 2016, their relationship could not work out. So, they broke up. After that, she dated Luke Rockhold for a year in 2016.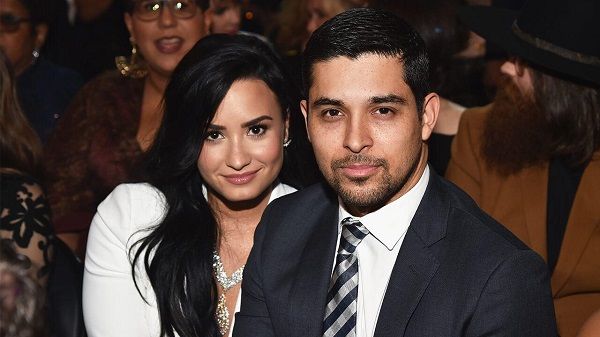 Furthermore, she also had a relationship with Joe Jonas and Trace Cyrus.
Also read Singer Demi Lovato gets a new's most meaningful tattoo inked on her forearm in honor of her great grandmother who died in 2016!
Short bio on Demi Lovato
Demi Lovato is an American actress. Demi is also a singer as well as a songwriter. She portrayed the character of Sonny Munroe in the Disney Channel's series Sonny With a Chance from 2009 to 2011.
She is also famous for her sophomore album; Here We Go Again. In 2010, the album became top on the Billboard 200 chart in 2010. See more bio…
Source: usmagazine, celebritynetworth, Wikipedia