Actress Denise Richards revealed about her divorce with ex-husband Charlie Sheen! Her ex-husband brought hooker on Thanksgiving dinner?
The American actress Denise Richards opened up about turning to reality TV amid her costly divorce from her ex-husband Charlie Sheen. On 7th August, she admitted on the episode of the Daddy Issues,
"Back during the show I did at E! [Denise Richards: It's Complicated], I had to do that. I had too many legal bills with my ex-husband,"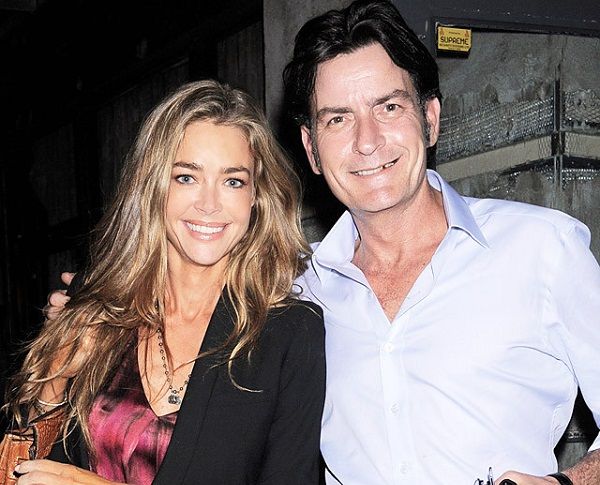 Similarly, she added,
"He said he wanted to bleed me dry, and he did. Those legal fees add up quite fast."
Her relationship with Charlie impacted her career choices. Likewise, she said,
"It was difficult for me to get a job back then because I was perceived as doing something very [negative] with Charlie, so that was very hard — when you're misunderstood and you want to keep your personal life private and when it's out there,"
After that Richards said,
"And I'm like, 'Oh my God, I cannot have her just sitting in the driveway,' " 
She recalled that she had a long table for the meal and the prostitute was at the other end of it.
Charlie Sheen brought hooker to Thanksgiving
The ex-husband of Denise Richards, actor Charlie Sheen recalled the moment when her ex-husband brought a hooker to Thanksgiving dinner. Denise did her best to make the woman feel welcomed when her husband brought a hooker. When she appeared on Wednesday Daddy Issues podcast, she opened up about the eventful holiday.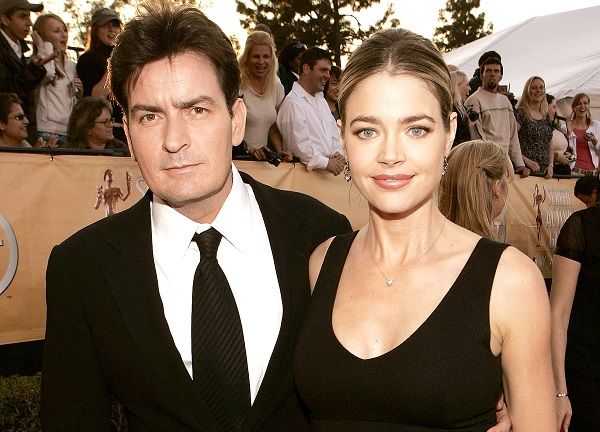 Similarly, her wife arrived at his ex-wife's home with a prostitute in his car. After that, she had to explain to her father who her husband had brought. Sheen said,
 "He just told me, 'Hey, I want you to know so and so is here, but don't worry, she's going to be in the car in the driveway while we eat dinner.' "
Also read Actress Yara Shahidi who is the voice of Gen Z posted an emotional video in the wake of the mass shootings in Ohio and Texas this weekend!
Denise Richards and Charlie Sheen's married life
Denise Richards was married to Charlie Sheen on 15th June 2002. But their married life could not last long. But their married life did not last long. So, they divorced on 30th November 2006.
They were blessed with two daughters Sam J. Sheen born on 9th March 2004 and Lola Rose Sheen born on 1st June 2005. Similarly, she adopted a third child named Eloise Joni Richards in June 2011.
Short bio on Denise Richards
Bold and beautiful Denise Richards is an American actress as well as a former fashion model who is present in the entertainment field since 1989. She is best known for her appearance in films and television shows like Starship Troopers, Wild Thing, Scary Movie 3, Twisted, and Sex. Love & Secrets. See more…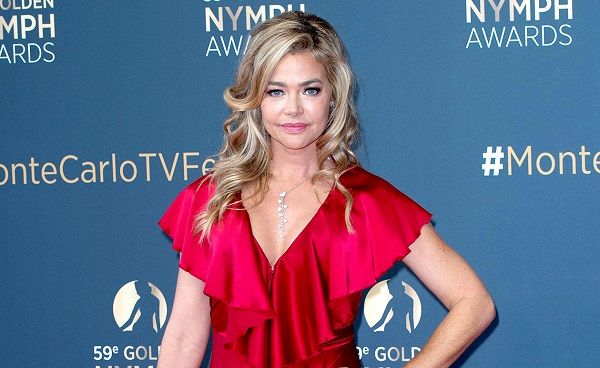 Short bio on Charlie Sheen
Charlie Sheen is a famous American movie and TV film actor. He is best known for his roles as Charlie Harper in the series Two and a Half Men (2003-2011) and Charlie Goodson in the series Anger Management (2012-2014).
He is also widely popular for his roles in the movies Platoon (1986), Wall Street (1987), Young Guns (1988), Eight Men Out (1988), Major League (1989), Hot Shots! (1991), and The Three Musketeers (1993). Sheen was the highest-paid American TV star on a network primetime show until he left Two and a Half Men. In early 2017, Sheen publicly revealed that he is HIV-positive. See more…
Also read British actress Gemma Atkinson posts about breastfeeding her daughter Mia! Her fans praise her for it!
Source: usmagazine, people