Is actress Edie Falco gay? She doesn't think marriage is important. Is that a hint, of her being a lesbian? Find out!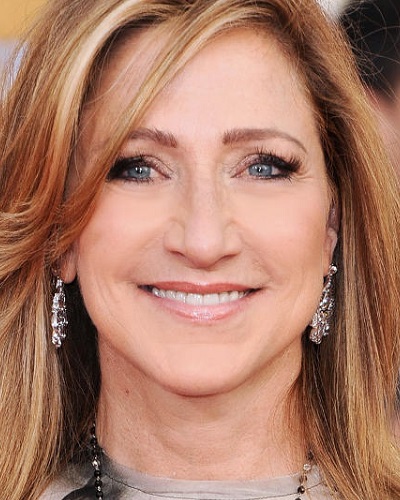 Edie Falco, the Nurse Jackie from the series "The Sopranos", has never discussed anything about her sexuality but the way she keeps talking about marriage being "Not Important" pops out an idea in people's minds i.e. Is she gay?
Rumors that spread like wildfire
Of course, rumors just don't break out! There are hints that seem to create one! Likewise, several statements by the actress herself have started up this rumor. Especially, her statement in an interview where she said marriage and husband are not important.
Adoption for loneliness?
A grown-up woman is always in need of a man to fulfill her life and cure her loneliness. Isn't it normal for everyone to feel lonely? But, the question is: Is it normal to adopt a child to cure your loneliness?
Normally, the answer is "No". Yes, lonely people prefer children to stay happy but adopting them is not an answer. Maybe there are some problems. This is when a rumor spreads out that she is a Gay.
She is the mother of two children. She adopted her first child-son, Anderson Falco in 2005 and a daughter, Macy Falco later in 2008. Look how happy she looks with her children. This might explain her reason for not being married.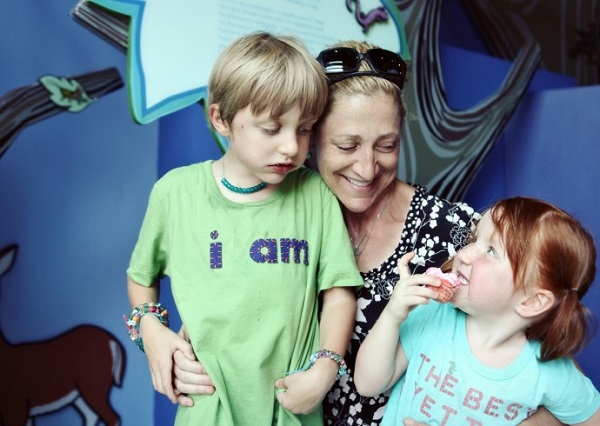 You may like to read American actress Jennifer Lawrence has a dinner date with gallerist Cooke Maroney!
Interview
To the question of whether being single makes her sad in an interview with the Daily Beast, she said,
"I'm not sad about any of my life. It's so unconventional. It doesn't look anything like I thought it would. I really am just making it up as I go along. And it took me a long time to realize that's OK."
She was also asked if her love-life was somewhere else, to which she replied:
"If the main centerpiece of all of this is supposed to be love then I am living in a deluge of it — the friendships that I have that are, on the average, 30 years old, my family, my children. . . . My kids have never seen me scream at anybody. They've never seen an argument. There's never been even a cold silence. And those are things that I grew up with because my parents did end up divorcing."
Her idea about marriage, she said:
"I'm sure my parents' divorces did affect me in some way, but also in my life in general I don't see a lot of marriages that look appealing to me. Because I'm not married I tend to get a lot of eye-rolling conversations with people about their marriages. Why would I want to head there? I want love in my life, no question about that. But I have a ton of it. My own kids have seen nothing but love and compassion and friendships that have been worked on diligently because friendships are like marriages in a lot of ways."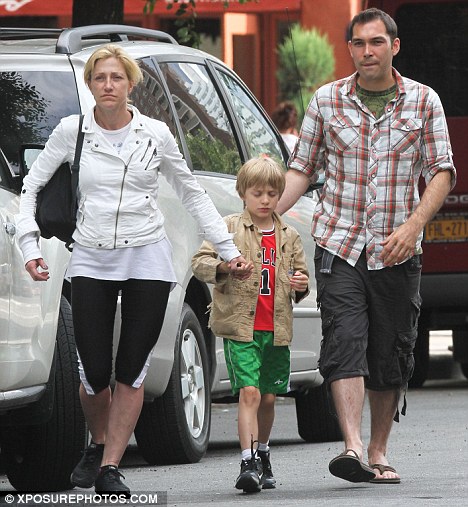 Disturbed post parent's divorce
Maybe her parent's divorce made her much disturbed that chose her not to get married. This may just be an excuse to hide her sexuality. Who knows?
In 2012, when she was asked about adopting children, she answered:
"At that time I was single and the idea to adopt came to me, I just knew at a certain point it was time to raise kids."
If she wanted to raise children, wouldn't it be much better to get married and have her own child? Though she had once said that she may get married someday, there still seem to be many questions regarding her life. Hope she answers all these questions clearly someday. She has also mentioned liking boys in the interview:
"I beg your pardon! I am so not going there. Wow. I've never heard it put that way either. But no. I'm afraid I like boys."
This means these rumors might just be a rumor, which may not be true. She is waiting for her Mr. Perfect. We hope for her happy life with her children until then.
Folca's health issues
Edie has been cured of her breast cancer, which she suffered during her shooting of "The Sopranos" in 2003. She sure is a brave lady to fight cancer, which she had hidden from her mother.
She talks about how hard it was during those time as she even forgot her lines in the following interview:
Also read Neil Young reveals that he has married actress Daryl Hannah in August 2018!
Short Bio on Edie Folca
Born on July 5, 1963, Edith "Edie" Folca is an American television, film, and stage actress. In her three decades career, Folca has worked in numerous movies and television series. Among all her work, her role in the TV series, The Sopranos, and Nurse Jackie is much appreciated for which she has been nominated as well as won numerous awards.  More Bio…