Actress Joan Collins, 86 hates jeans and feels that jeans with T-shirt is 'tragic'!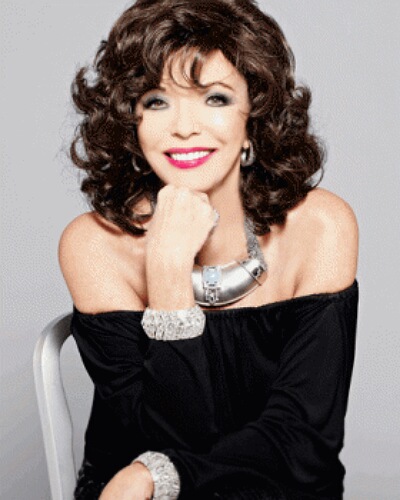 Joan Collins, 86 wears a variety of dresses. But the actress is never seen in denim or jeans. That is one thing that the star is not found out. She feels that wearing a T-shirt and jeans is 'tragic'.
Joan Collins and her dislike for denim
Actress Joan Collins enjoys every wear except one. She wears sequins, feathers, and many other types of dresses. But she has never worn jeans and t-shirts. Why?
Joan gave an interview to Vogue where she spoke at length about the current fashion trends. More and more people now like to embrace the style of the 1980s for special events. But Joan does, not like the casual wear of everyday modern life, the jeans, and t-shirts.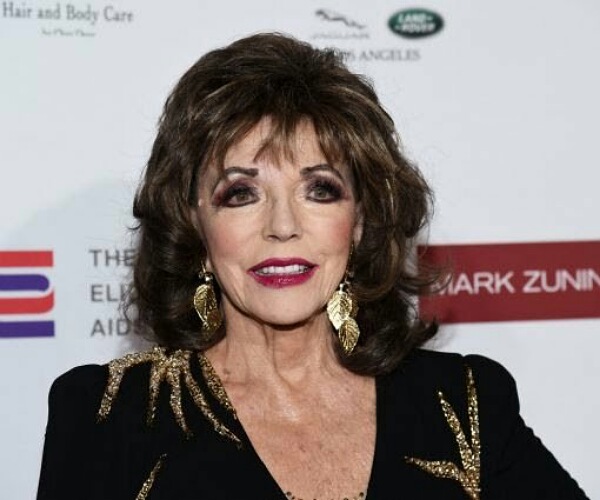 Joan explained:
"I really hope that people will spend more money on clothes, because nobody dresses up anymore," 

"If you do, then people stare at you, or make cutting remarks… Well, maybe not cutting, but they'll say something like, 'Oh, look at you! You're all dressed up.' I find that very sad, because it will be the end of women buying elegant clothes in stores. Everybody's going to end up in jeans and T-shirts, which I think is tragic."
More on Joan Collins and her hate for denim
Ironically, Joan Collins had her own Jeans line in the year 1981.
These Joan Collins jeans were made by PhilipGreen !!! they sold quite well#ThrowbackThursday 👯#tightjeans pic.twitter.com/DkBZ0eeZgw

— Joan Collins (@Joancollinsdbe) October 20, 2016
But now she is against it. She detests it and said:
"I hate jeans. I hate them. They're so unflattering. And I hate jeans with holes in the knees, or holes anywhere," 
In 2010, Joan heard that the Ritz hotel would welcome people in for breakfast even when they are wearing jeans. This upset Joan who gave an interview to Daily Mail UK in which she expressed:
"I haven't liked jeans for years — probably because their ubiquity has become terribly boring,"
She continued:
"Do people really want to conform to looking just like everyone else?"

"Jeans have never been sophisticated."
Joan Collins tells over 40 females to forego jeans
Joan Collins did not stop at just expressing her dislike for jeans. She went ahead and told women over 40 to cease wearing them. This seems too much!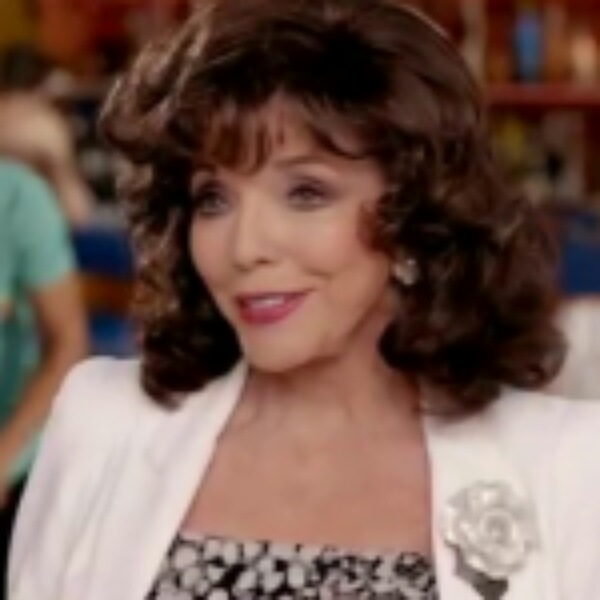 In 2012, she said:
"I like to be comfortable, but I want to be elegant, too," 

"I don't really fit in with the LA lifestyle, because everyone's in T-shirts and jeans, and I don't like that look."
It is of course Joan Collins' personal view and she has every right to express it! But other individuals also have the right to wear what they feel comfortable with!
Short bio on Joan Collins
Dame Joan Henrietta Collins, DBE- is an English British Empire Dame Commander, actress, author, producer, patron, fashion and accessory designer, model, and singer. She debuted in A Doll's House, an Henrik Ibsen play at the age of nine.
At the age of sixteen, she trained as an actress at the Royal Academy of Dramatic Art in London, and at the age of 17, she was signed up to Rank Organization.
Her highly publicized break as a juvenile delinquent in I Believe in You (1952) earned her the nickname "British Bad Girl". She also appeared in plays including The Seventh Veil.
The Land of the Pharaohs was Dame Joan's first international production with Warner Brothers. Thereafter 20th Century Fox signed her up for seven years.
She starred in television movies like Future Cop, and Baretta and then in 1981, Dynasty happened and made her a superstar.
Next, she will appear in the 2019 episode of the Hawaii Five-O series. More bio… 
Source: Yahoo Style