Actress June Brown due to retire in 2019 from BBC One show EastEnders! Has diminishing eye sight due to macular degeneration of the retina!
The veteran actress on EastEnders June Brown is suffering from age-related macular degeneration of the retina and is unable to recognize her friends. She is losing her eyesight and is now 92 years old.
June Brown and her deteriorating eye condition
June Brown is an actress on the show of BBC One called EastEnders. She plays the character of Don Cotton on it. June suffers from macular degeneration of the retina and it is age-related. She is 92 years of age and has been having the condition for the last 10 years. She spoke to Daily Mirror and said that she has completely lost her central vision and cannot anymore read and respond to her fan mail.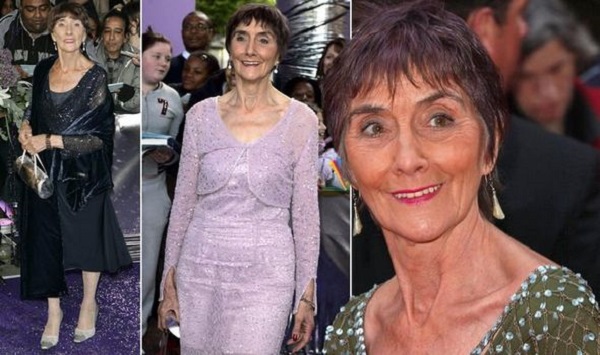 Her social interactions have minimized and she can no longer drive.
"I haven't driven for years and I can't really go out socially due to my eyesight,"
The progress of June Brown 's eye disease
June Brown revealed that she has undergone surgery in 2017 for her eye condition but despite the surgery, there is minimal improvement. Her eye vision is deteriorating and she had stated in 2018 that 20 9 will be the last year she is working in the show. She said:
"I never go to soap awards or suchlike now. I don't recognise people that I know and they would think I was snubbing them.

"Just pray for your health and strength, hearing and eyesight, and an active mind,"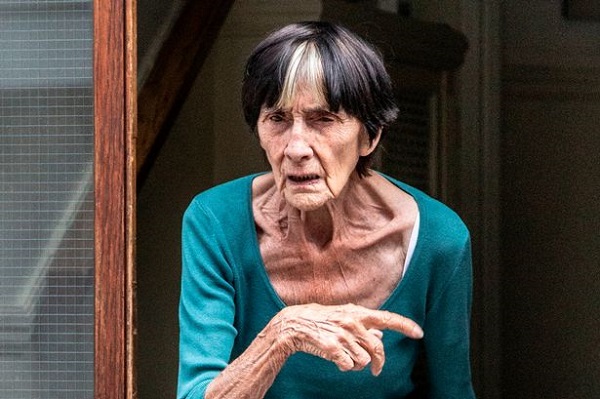 June Brown and her career
June Brown is an English actress with an MBE (Member of the Order of the British Empire). She has a long career in the television. June played small roles in Coronation Street, The Time Warrior in Doctor Who show, Angels, The Bill, and the like. She has also appeared in films such as Straw Dogs, The 14, Misunderstood, Bean the movie and others.
June was the oldest contestant on the show Strictly Come Dancing and danced at its annual Christmas special. She had said at that time in 2010:
"I'm terrified and apprehensive about what I've let myself in for, I must be barmy and I'm not sure what's come over me… I just hope I can remember the steps to the routines. I'm looking forward to working with the professional dancers and the other contestants."
Vincent Simone was her dancing partner. She has been in the show EastEnders from 1985. She has directed a play called Double D and also done theater in the past.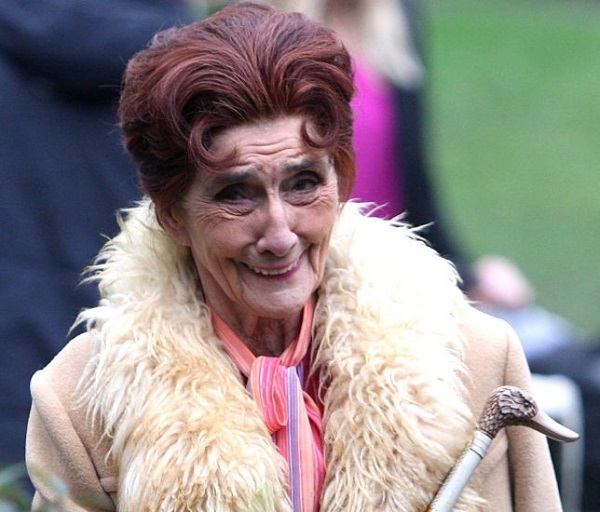 At the age of 23, she married actor John Garley. He suffered from depression and committed suicide in 1957. In 1958, June married Robert Arnold and has six children in 7 years with him. One of the children died in infancy. The surviving kids are William, Chloe, Naomi, Sophie, and Louise. Robert had a stroke and died in 2003 of Lewy body dementia. She has her house in Surrey and lives alone there.
Click to know more about Hope is the word! Click to learn about Runyan's successful fight with her macular degeneration and her unrelenting determination to reach the Olympics!
She supports the Conservative Party and told The Guardian:
"I wouldn't vote Labour, dear, if you paid me. I vote Conservative".
Source: BBC News