Actress Keira Knightley is pregnant with her second child!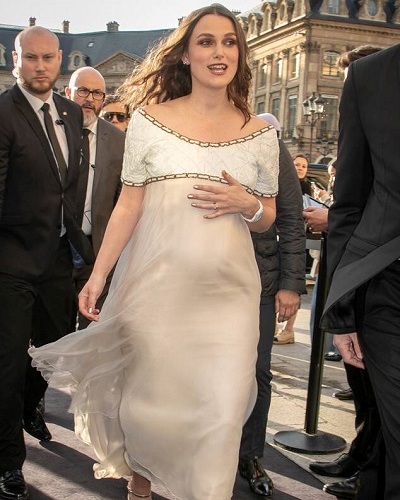 Actress Keira Knightley is pregnant!
It will be her second baby with her husband James Righton.
---
Update: Keira Knightley is a mother of two children: Edie Knightley Righton, and Delilah Knightley Righton.
Keira Knightley and her pregnancy announcement
Keira revealed the great news of her second pregnancy at the Chanel cocktail party in Paris. It was the first time that Keira showed off her baby bump. She was in a white and pale pink-colored gown for the party.
Keira and her husband James were also present at the 2020 Cruise Show of Chanel which was held in the evening. For the show, Keira was wearing a black tulle dress that had embellishments of white flowers on it.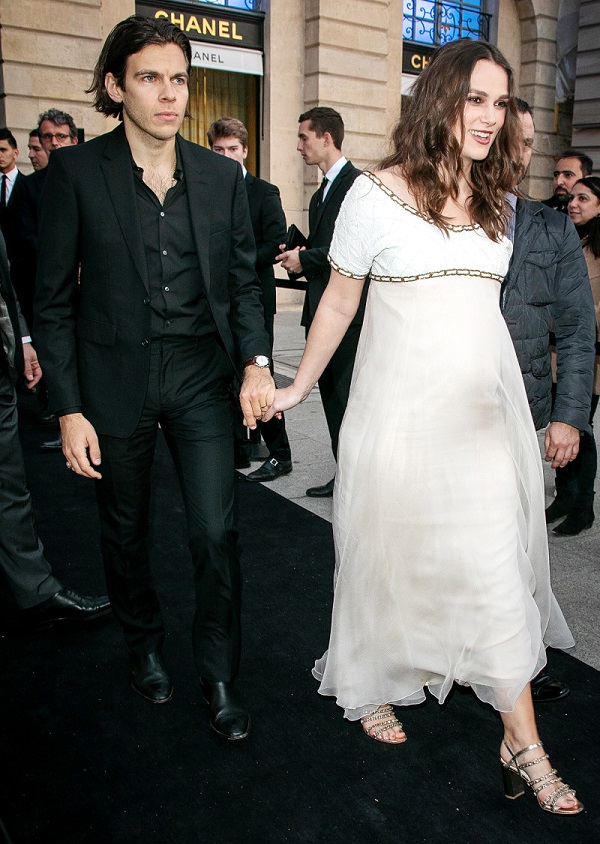 Keira Knightley and her essay on the childbirth experience
Keira has penned her experience during childbirth and also the post-partum period in an essay called Feminists Don't Wear Pink (And Other Lies). She wrote to her daughter about how it was to have visitors in the hospital after her first baby was born.
She said:
"My breast is out in front of them all and I don't care. Your life is my life. You need me. I'm there. F*ck them all with their eyes watching, their embarrassed faces at my animalistic semi-nudity. Is this soft motherhood?"
Keira made it a point to also talk about Kate Middleton and the people's crazy expectation that the royal daughter-in-law should pose with the baby immediately after giving birth.
There were some who assumed that you writing so, Keira was, shaming the royal family member. But Keira categorically denied doing so. She added that people have missed the main point of her essay.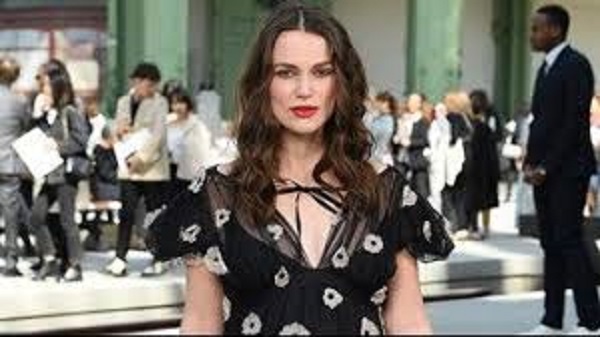 She explained it:
"I think it's very interesting that certain parts of the media have, I don't want to say purposefully, but let's just say misrepresented my meaning and exactly what I said. So I would suggest to those people in the media that they re-read the entirety of the essay and not just take one bit out of it because the comments that I made are completely about our culture that silences women's truths and forces us all to hide and I absolutely did not shame anybody in any way, in fact quite the opposite."
Keira Knightley and her personal life
Keira is an English actress and model. She is an atheist and has taken a break from acting since 2006. She resumed work in 2014.
Keira was first dating actor Del Synnott. They met on the set of the movie Princess of Thieves in 2001 and started a relationship. But by 2003, they broke up.
From 2003 to 2005, Keira was dating model cum actor Jamie Dornan. She was in romantic involvement with her costar in Pride and Prejudice show Rupert Friend.
This relationship which started in 2005 ended in December 2010. In February 2011, she and music James Righton started a relationship. They married on 4 May 2013 in Mazan, Vaucluse. Their first child is a daughter who was born in 2015.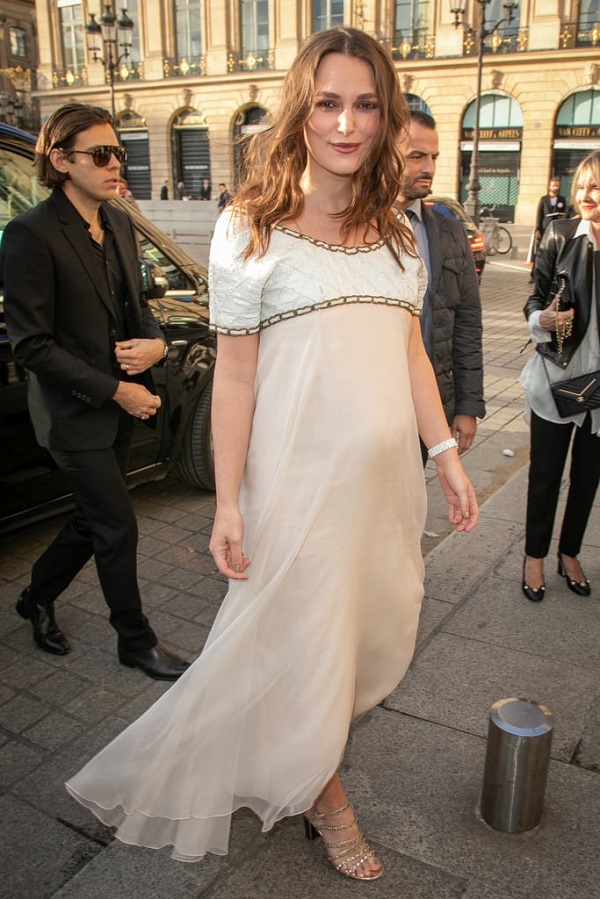 Short Bio on Keira Knightley
Keira Knightley is an English actress. She is one of the most recognized faces in Hollywood and has appeared in several popular movies including 'Pirates of the Caribbean', 'Anna Karenina', 'Bend It Like Beckham' and 'Pride & Prejudice' among others. Additionally, she has also starred in numerous Broadway and West End Theatre productions. More Bio…
Source: Elle