Actress Kelly Preston, the wife of John Travolta dies after battling breast cancer!
Actress Kelly Preston was just 57 years of age. But she has now died due to breast cancer. She was the wife of John Travolta. John confirmed the news on his social media.
Kelly Preston dies at age 57
The gorgeous actress Kelly Preston is no more. She died due to breast cancer. She was only 57 years of age. Her husband John Travolta confirmed the sad news on his Instagram. He wrote:
"My beautiful wife Kelly has lost her two-year battle with breast cancer. She fought a courageous fight with the love and support of so many."
He also said that he is grateful to health workers who had looked after his wife and also her many friends and loved ones who have been a source of constant support for her during her trying days. Further, he wrote:
"I will be taking some time to be there for my children who have lost their mother, so forgive me in advance if you don't hear from us for a while. But please know that I will feel your outpouring of love in the weeks and months ahead as we heal. All my love, JT."
The relationship timeline of the couple
John and Kelly dated and wed in 1991. The couple had three kids; Jett who was born in 1992, Ella Bleu born in 2000, and Benjamin who arrived in 2010. Jett died in 2009 at his age of 16 due to seizures when they were vacationing in the Bahamas. He had Kawasaki disease.
For the last many years, their married life was facing some trouble. In 2017, there were rumors that they are going to divorce. But they decided to see expert help. They regularly attended marriage counseling sessions.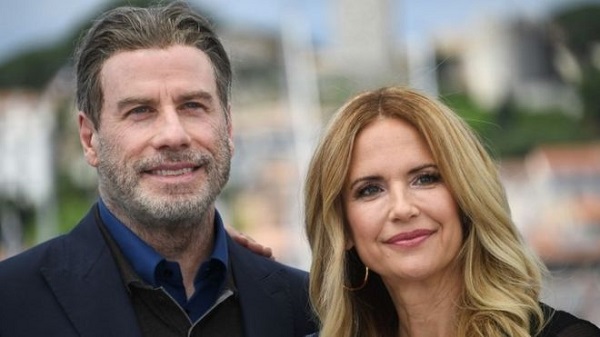 According to Kelly, these sessions did help to save their relationship and improve it. And now since the last two years, Kelly has been suffering from breast cancer. Incidentally, John's first girlfriend actress Diana Hyland died in 1977 due to breast cancer.
Ella's message and reaction of John's friends and fans
Daughter Ella also paid her tribute to her departed mother. She wrote:
"I have never met anyone as courageous, strong, beautiful and loving as you."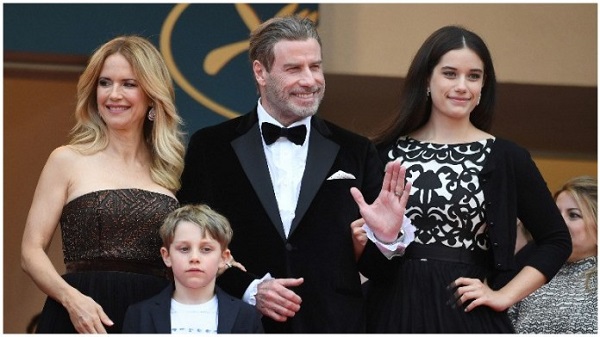 A source stated:
"She had been undergoing medical treatment for some time, supported by her closest family and friends," 

"She was a bright, beautiful and loving soul who cared deeply about others and who brought life to everything she touched. Her family asks for your understanding of their need for privacy at this time."
Kelly Preston.
Can't remember where, but, met first in late '92 I think.
Such a lovely person. In 1995 we auditioned together for Breaking Up, Salma Hayek got that gig.
I havent seen her much, but when I did, she was always the same sparkly eyed gem.
Love to her family.
R.I.P

— Russell Crowe (@russellcrowe) July 13, 2020
Russell Crowe tweeted:
"Kelly Preston. Can't remember where, but, met first in late '92 I think. Such a lovely person. In 1995 we auditioned together for Breaking Up, Salma Hayek got that gig. I havent seen her much, but when I did, she was always the same sparkly eyed gem. Love to her family. R.I.P."
Singer Mariah Carey wrote:
"I am sending so much love to you and your family in this heartbreaking moment."
Praising her, Maria Shriver revealed her deep shock on hearing the news. Besides, Josh Grad expressed his absolute shock. Her former co-star Spencer Breslin described it as a sad loss. Alec Baldwin stated that she was a lovely woman. Daniel Dae Kim said that he was lucky to have worked with her. He recalled:
"We were shooting on cold days in Colorado, but she couldn't have been warmer or kinder to a young, nervous actor trying to make good,"
The complete biography of Kelly Preston read here