Actress Lena Dunham awkwardly kisses Brad Pitt on the red carpet of the London premiere of their film Once Upon a Time in Hollywood!
It was an awkward sight and act! At the London premiere of the hit film Once Upon a Time in Hollywood, actress Lena Dunham awkwardly kissed her co-star Brad Pitt when they were on the red carpet. She had earlier said that she flirted with Brad on the sets of the movie.
Lena Dunham and her kiss on the red carpet
Lena had stated earlier that she had flirted with her co-author Brad Pitt when they were filming the movie of Quentin Tarantino, Once upon a time in Hollywood. In the movie, Lena has portrayed the character of a follower of Charles Manson named Catherine Share. The gang of Charles Manson had killed actress Sharon Tate.
Lena was with Brad on the red carpet of the premiere of this film in London. But when all the assembled cast and crew of the film l Ned up on the red carpet, Lena was away from Brad. Quentin Tarantino, actor Leonardo DiCaprio, and actress Margot Robbie were in between the two. But that did not stop her. She decided to make a move towards Brad. And awkwardly planted a kiss on his lips. It landed half-way on his lips. What her intentions were for this kiss are not clear. Was it publicity or cue of the start of love from her side? Time will tell.
Lena Dunham and her fiery attire at the red carpet
Lena had taken a break from the spotlight to concentrate on her mental health. She is residing in the United Kingdom and has been sober for more than a year now. It was her comeback on the red carpet on Tuesday 30 July 2019 night for the premiere.
For the occasion, she wore a custom-made orange and fuchsia dress dripping in sequins and feathers. It was designed by 16Arlington and had an asymmetrical hem and one-shouldered neckline. It cost $1910 and was a show-stopping attire. She matched it with black Jimmy Choo platform heels worth $825 and Anissa Kermiche
earrings.
Lena said the inspiration for the color was her struggles with mental issues. She uploaded a picture of herself on the red carpet on her Instagram and wrote:
"She rose like a phoenix from the ashes, b—hes… and ended up in London,"
She has few public appearances in the last two years and had said in March that she had decided to not attend any parties with over five people for a year.
Lena Dunham and her earlier tweet
Lena, 33 is definitely happy with the rave reviews that the film is gathering. Talking about the film to her fans, Lena had tweeted:
"It's not every day I get to wear a mumu, go barefoot, flirt with #BradPitt, and join a cult . . . as a job."
It's not every day I get to wear a mumu, go barefoot, flirt with #BradPitt, and join a cult… as a job. Today @OnceInHollywood comes out. Get thee to the theatre to see this gem of cinematic history. https://t.co/ngl9HNy3aY pic.twitter.com/YCg2AlYRCB

— Lena Dunham (@lenadunham) July 26, 2019
Lena has been residing in Wales for a year now while trying to remain sober. She wrote on her social media:
"I struggled toward change a lot last year-yearning for a change of heart, a change of body, a change of wardrobe. Any change at all, really. But somehow it never occurred to me that all I really needed was a change of scenery. Very grateful to be breathing big gusts of this air."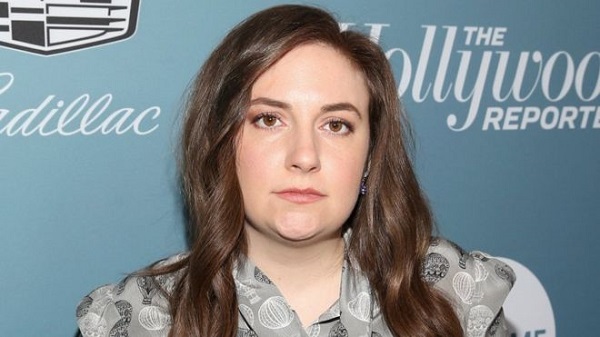 Short Bio on Lena Dunham
Lena Dunham is an American actress, writer, producer, and director. She is best known as the creator, writer, and star of the HBO series Girls (2012–2017), for which she has received numerous Emmy Award nominations and won two Golden Globe Awards. She is the first woman to win the "Directors Guild of America Award for Outstanding Directing – Comedy Series" in 2013. More Bio…
Source: Page Six