The character Hetty of actress Linda Hunt in NCIS: LA has done a vanishing act! Know it reason and also about Linda's career and relationship status!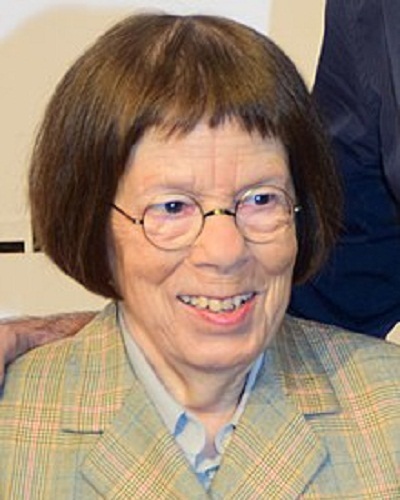 Linda Hunt is a veteran actress whose character Hetty is the backbone of NCIS: LA's TV series on CBS. She is an incredible actress who has won accolades for her natural and superb acting.
Linda Hunt and her missing Hetty character in NCIS: LA
In last fall, Hetty was missing in the TV series NCIS: LA. It was a mysterious disappearance of her character on the show and viewers and fans were wondering about the whereabouts of Hetty.
Linda then revealed that she had suffered a three-car accident on 2 July 2018. Luckily, she had no major and serious injuries. But she would take some time to recover from it, she told her fans.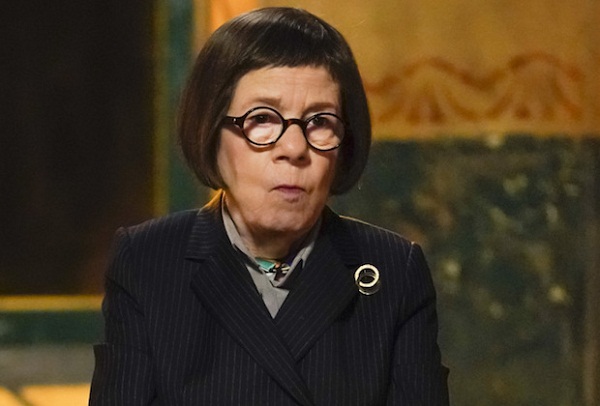 She had said then:
"I first want to say how much I appreciate the outpouring of support from the NCIS: Los Angeles fans following my car accident this summer. Though I had hoped to return to playing Hetty at the start of the season, I had to take some additional time to recover. I look forward to returning later this season."
Actress Linda has been with this show since its inception in 2009.
Linda Hunt and her other acting roles and career details
Linda Hunt, 74 has acted in all three platforms-films, TV, and theater. Her film debut came with Popeye, a musical comedy in 1980. She starred as Billy Kwan in The Year of Living Dangerously, for which she earned an award.
She was the first person to win an Oscar for the role of the opposite sex. In 1989, she portrayed a nurse in She-devil. In 1990, she appeared in Kindergarten Cop.
You may like to read The unsolved Madeline McCann disappearance case of 2007! Dr. Mark Perlin of Cybergenetics offers to help solve it!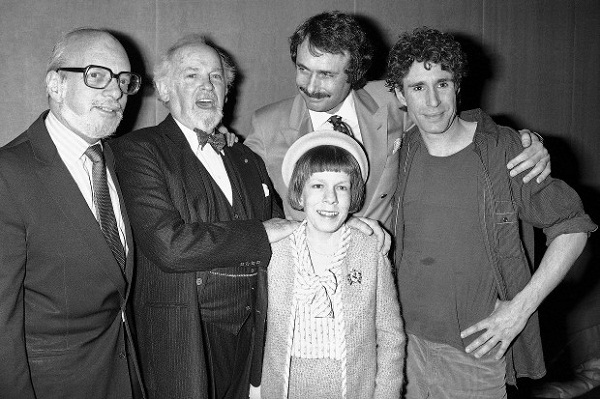 Even before she took to films and TV, Linda Hunt had already earned a niche for herself on stage. She was first seen on Broadway in Ah, Wilderness!
The other plays where Linda Hunt featured are End of the World, Aunt Dan and Lemon, and Mother Courage and her children. Additionally, Linda was a member of the Long Wharf Theater in Connecticut.
She described her experience of working in theater in the following words:
"Acting onstage is like an explosion each night. And what comes in at you all the time as you are trying to . . . create something which is a tremendous act of organization and concentration."
Linda has also done a number of TV series roles and these include The Practice, Without a Trace, and The American Experience. Additionally, Linda has a lot of voice work to her credit.
Linda Hunt-Is she married or in a relationship? Lesbian?
Linda was dating psychotherapist Karen Kline since 1978. The couple ultimately decided to get married in 2008. The lesbian couple now resides in Hollywood and have pet dogs for company.
Their house is styled in the old American way. She does a lot of work for animals. She has no children and suffers from hypo-pituitary dwarfism since her childhood.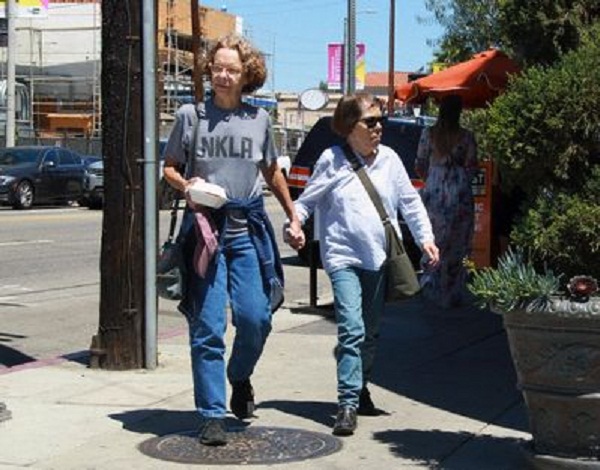 Also, read The death of Dwarf actor Verne Troyer has been ruled as a suicide due to alcohol poisoning!
Linda Hunt and the childhood and growing years
Linda Hunt's birthplace is Morristown in New Jersey. She comes from a wealthy household. Her father Raymond Hunt was a Vice President at Harper Fuel Oil.
Her mother was Elsie Hunt and she worked as a piano teacher at the Westport School of Music. Linda was raised in Westport in Connecticut.
She has a sister who is five years older than her named Marcia. Linda learned drama at Goodman School of Drama in Chicago. No doubt, she has such great control over her actions and expressions.
Short Bio on Linda Hunt
Linda Hunt is an American film, stage, and television actress, she is well known for her Academy Award-winning role in The Year of Living Dangerously. During 2013, she also narrated God of War: Ascension. More Bio…
Source: sun-sentinel, Wikipedia, tvline