Actress Milla Jovovich is pregnant again? Know about her married life, children
On 22nd August the American actress Milla Jovovich gave her Instagram followers a glimpse of her pregnant belly. It was their marriage anniversary. She wished him by uploading a photo and captioned it,
"HAPPY 10 YEAR ANNIVERSARY TO MY AMAZING HUSBAND!!!"
Similarly, she added,
"It's so crazy to see how far we've come together! What a joy it's been living life with you for so many years! What a whirlwind, what a journey, what a truly incredible and epic experience it's been!"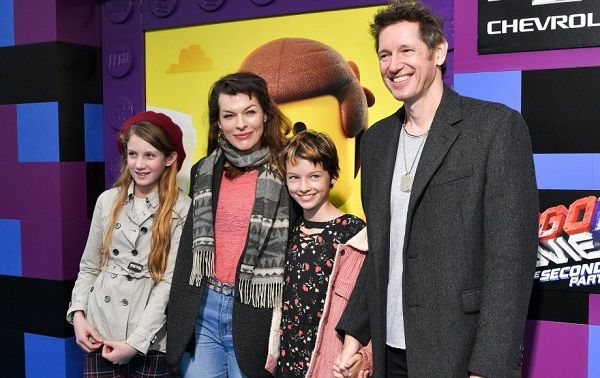 Milla shared three pictures. In the first picture, they held hands with each other in formal wear and posed beside a bridge with their daughter. Her elder daughter placed a hand on her mother's budding belly.
Likewise, she said that when she sees the old photos, she sees a man who has embraced her, loved her and who is always by her side. Furthermore, she added,
"I can't begin to express how lucky we are to have such an amazing papa in our lives."
They are expecting their third child after a miscarriage.
Also read Actress Heather Locklear has been asked to recheck into rehab for 30 days to avoid a jail term for her assault on her boyfriend, a police officer, and emergency medical personnel!
Milla Jovovich almost quit 'Resident Evil'
Milla Jovovich was the actress of the film franchise "Resident Evil". But she was about to quit in the year 2017 when Michelle Rodriguez joined the cast. She said,
"I almost quit the movie,"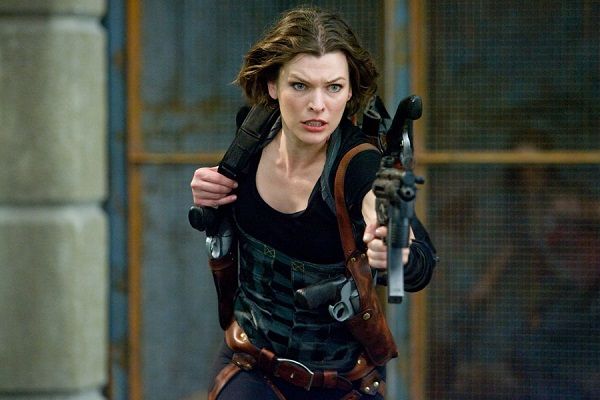 Similarly, she added,
"I was shooting something else, and [director] Paul [W.S. Anderson] had hired Michelle Rodriguez to play Rain. And she had just come off Girlfight and there was Oscar buzz. She was very hot at that moment, and my hotness had sort of been already four years old by that point. So Paul rewrote the script for her. It pretty much made my character 'the girl,' and Rain was 'the guy.' She got all of my big action scenes, and she became like Alice. And then Alice became this tag-along."
How many times is Milla Jovovich married?
The American actress Milla Jovovich has been married three times. In the year 1992, she married Shawn Andrews. But their marriage ended in an annulment in two months. So their marriage did not work out.
After that, in the year 1997, she married the director Luc Besson. Their marriage did not go well. So they decided to divorce two years later. Their divorce was finalized in the year 1997.
Similarly, in the year 2009. She married Paul W.S. Anderson. Likewise, he is the director of the "Resident Evil" film series. The couple has two children from their marriage.
Ever Gabo Anderson and Dashiel Edan Jovovich-Anderson are their children. Her marriage with Paul has lasted a long time. There is no news of divorce or extra-marital affair of them.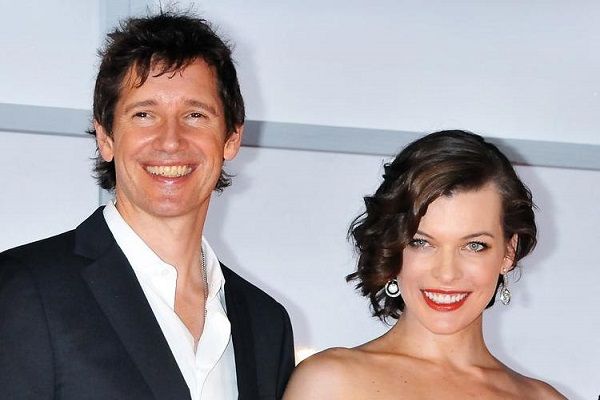 She has also dated many American actors like Balthazar Getty, Stephen Dorff, and Italian Photographer Mario Sorrenti. Furthermore, she has dated American musician John Frusciante and Anno Birkin.
Also read Actress-comedian Ruby Wax suffers serious back injuries on a holiday and cancels her Ruby Wax Tour 2019!
Short bio on Milla Jovovich
Milla Jovovich is an American actress, model, and musician. She has appeared in numerous science fiction and action films. Additionally, she was the highest-paid model in the world according to Forbes in 2004. See more…
Source: usmagazine, yahoo, Wikipedia