Actress Poppy Montgomery plays Cat Chambers in "Reef Break"! Learn about her marital life and children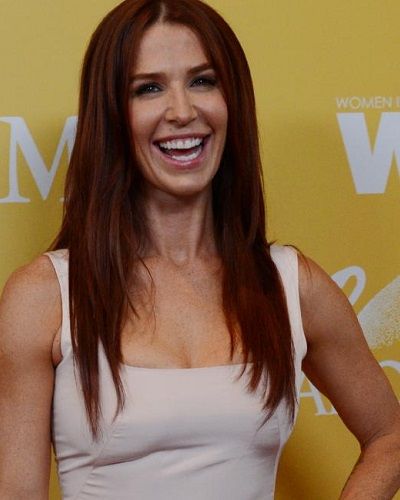 The Australian-American actress Poppy Montgomery is known for the lead role and also being the executive of the show "Reef Break". She plays the role of the badass female heroine. Similarly, she plays a unique character that has never appeared on television.
Montgomery told ABC 7 NY,
"I don't know if I've ever seen a woman on television, certainly not network television, who surfs and skateboards and drives Miami Vice-style boats fast"
It inspired her to create the character of Cat. She also said,
"I don't know that I can recall any show where I've seen a girl do that, and so I'm really proud that we've pulled that off."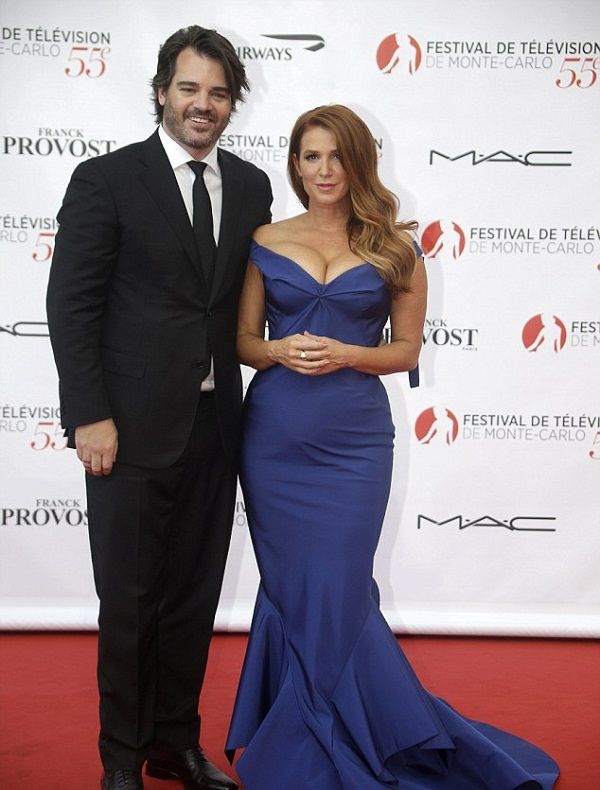 You may like to read Emily Deschanel returning to television in TNT's "Animal Kingdom"! Know about her married life and children
Poppy Montgomery: Relationship
In the year 2005, Poppy Montgomery met Adam Kaufman in Mexico while working on the independent film Between. He is an American actress known for the role of Buffy the Vampire Slayer. Similarly, in the year 2010, they worked together in the film Lying to be Perfect. But on 10 October 2011 in Life & Style, they reported that they have already separated.
After that in 2011, she began dating Shawn Sanford. They met in Puerto Rico. Likewise, it is known that they are married. She revealed that on Chinese New Year which was on 19th February 2014,  her marriage took place at Disneyland. They married in the presence of their children. Her husband is not as popular as her as he is the director of lifestyle marketing for Microsoft.
On 13th June 2015, Poppy walked down the red carpet with her husband Shawn flaunting some extreme cleavage. It was at the Monte-Carlo Television Festival. Likewise, they displayed some affection as they arrive and smooched for the cameras.
She looked gorgeous on her rich Indigo colored silk gown by American designer Zac Posen. She joked about the dress saying,
"Getting into this dress took a village!"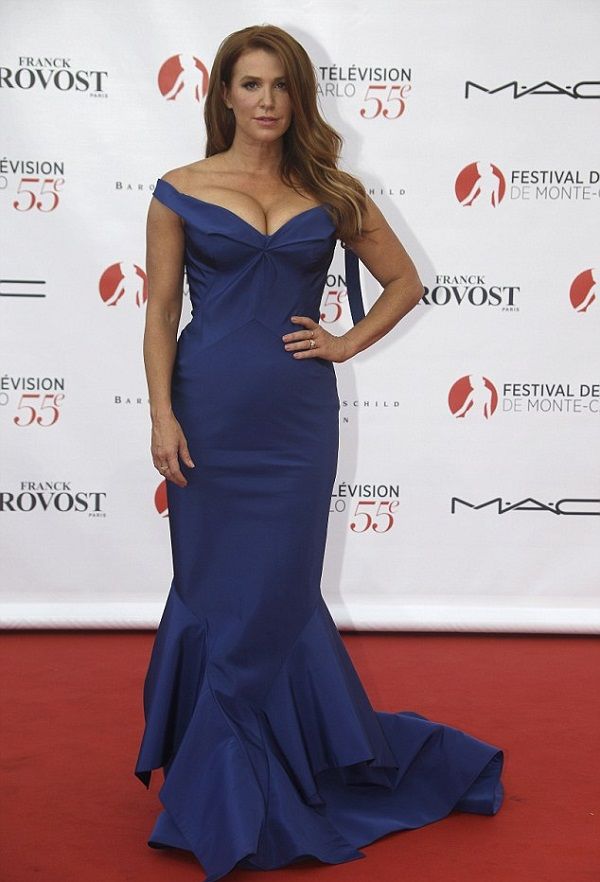 Poppy Montgomery and her life and career
Poppy, 47 is an Australian-American actress. She is the daughter of Phil Donaghue (father) and Nicola Montgomery (mother). His mother is an executive and market researcher and her father is a restaurateur.
She has five siblings Rosie, Daisy, Lily, Marigold and Jethro Tull. She attended Ascham School and dropped from the school to pursue an acting career.
Similarly, she is known for playing the role of FBI agent Samantha Spade on the CBS mystery drama Without a Trace from the year 2002 to 2009. She won the role of Marilyn Monroe in the year 2001 on CBS miniseries Blonde. It was her first big break. She has appeared on Glory Days, Without a Trace, Raising Waylon and many others.
Also read Poppy Carver-the daughter of Kathy Kay and Tom Carver! An insight into her family and parents!
Poppy Montgomery: Children
When she was dating Adam Kaufman, she gave birth to her first child. In June 2007, her first child Jackson Phillip(son) was born. Anthony LaPaglia who was the co-star of Montgomery became the godfather of her son Jackson.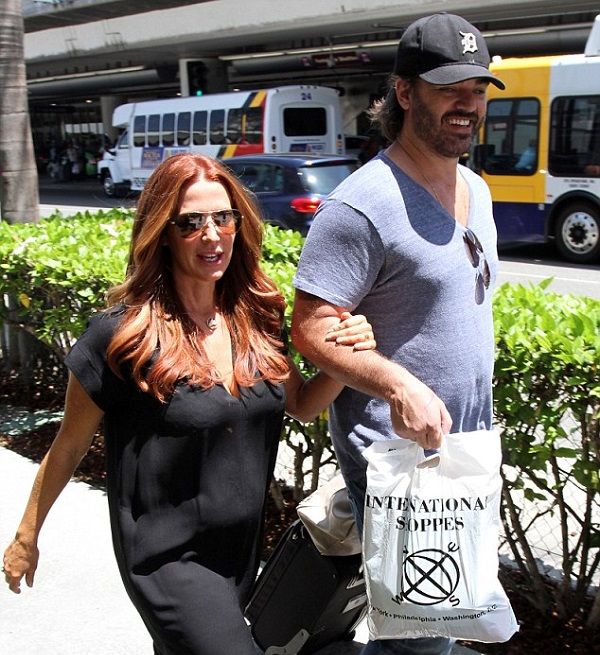 With her husband Shawn Sanford, she gave birth to a daughter on April 2013. She was named as Violet Grace. After that, in November 2014, she gave birth to a son. He was named as Gus Monroe.
You may also read Facts about married life, daughter, and career of Kevin Boutte, the husband of Denise Boutte!
Short bio on Poppy Montgomery
Poppy Montgomery is a famous Australian-American on-screen character. She played FBI specialist Samantha Spade on the CBS puzzle show Without a Trace from 2002 to 2009 and played Detective Carrie Wells on the CBS/A&E police dramatization Unforgettable from 2011 to 2016. More bio…
Source: dailymail.co.uk, Wikipedia