Actress Rachel Bilson winning the Bridesmaid Game!! Flaunting her Perfect Curves in one of the Best Dress as a Super-Stylish Bridesmaid This Weekend!!
Rachel Bilson is an American actress and still is not married! But was a great friend indeed when she attended her friend's wedding as a bridesmaid. She has been playing supporting role in all these weddings but when will the time of becoming the main lead come?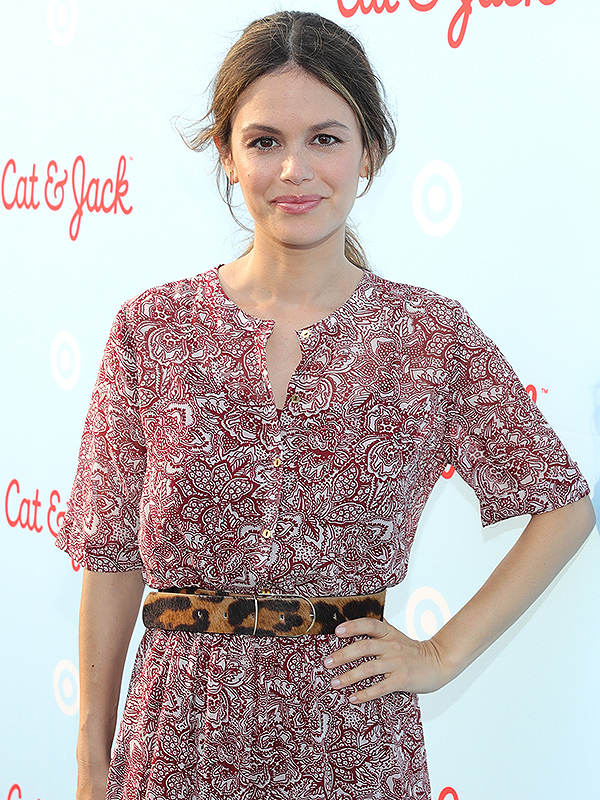 The Bridesmaid
Rachel Bilson was a bridesmaid again! This time she was attending her Hart of Dixie set costumer Gelareh Khalioun's wedding which was held at the Hummingbird Nest in Susana, California, this past weekend.The actress posted a picture of the great day by sharing a full-length photo of herself and the bride on her Instagram after posting a playful moment with her pals.
As seen in the pic she shared via Instagram on Sunday, March 26, Bilson, 35, who had also served as a bridesmaid at her brother's wedding, had donned a royal, blush-hued mermaid dress which had an off-the-shoulder sweetheart neckline and a sweeping train. Her accessories to go with the dress included bejeweled halo and, as seen in a second snap, a striped cape.
Bilson captioned the bundled snap,
"My #HOD girls @wipeyoownass @kachtmeyer celebrating @gegelspot @elijah_medge." Jokingly, she added the hashtag, "#alwaysabridesmaid 👰."
She has been with her longtime love, Hayden Christensen since 2007 and has a daughter, Briar Rose, 2, with him. However, marriage has still not been solemnized.
The O.C. alum also wrote a personal note to the bride, who wowed everyone in a white ball gown with a plunging neckline.
"My beautiful baby bunns is married," the actress wrote. "I love you @gegelspot to the moon and back ❤❤❤ #gorgeousbride #youfancy."
After the marriage, Bilson credited Lorri Goddard for her fresh highlights, just in time to walk down the aisle.
About the Dress
The pale blush-tone gown had a floor-sweeping train in addition to a wedding-suitable off-the-shoulder sweetheart neckline.
Guests always are warned to not outshine the bride at the wedding, but Rachel Bilson made it hard to look away from her beautiful bridesmaid gown on Sunday.
Rachel-Forever Bridesmaid
That old saying "Always a bridesmaid, never a bride" does not apply to actress Rachel Bilson. After all, Bilson has been with the love of her life, Hayden Christensen, since 2007, and they share a daughter, two-year-old Briar Rose. But the Hart of Dixie star has mastered the art when it comes to bridesmaid duty.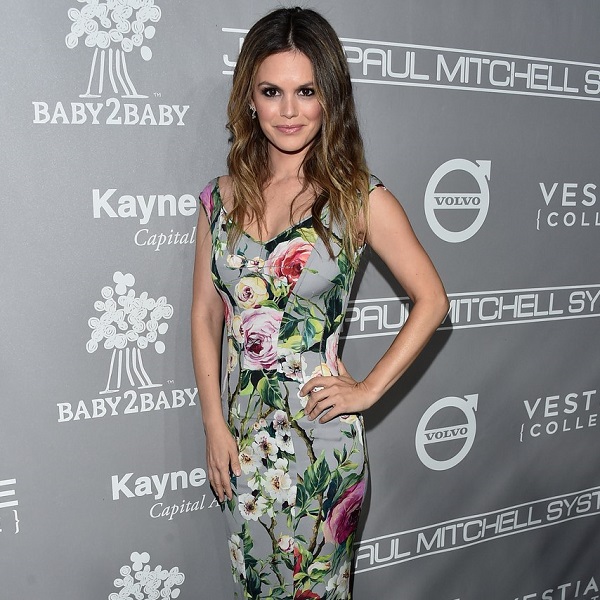 In June 2016, Bilson was a bridesmaid at her brother's wedding, wearing a blue lace sheath from Self-Portrait for the rehearsal dinner and a pale-pink chiffon bridesmaids' gown for her walk down the aisle.
Short Bio on Rachel Bilson:
Rachel Bilson is an American actress. Born to a California show business family, Bilson made her television debut in 2003 and then landed the role of Summer Roberts on the prime-time drama series The O.C. Bilson made her movie debut in The Last Kiss (2006) and starred in the science-fiction-action film Jumper (2008). From 2011 to 2015, she starred as Dr. Zoe Hart on The CW series Hart of Dixie. More bio…