Flab to Fab! The story of actress Rebel Wilson and her weight loss transformation!
Australian actress Rebel Wilson has been sticking to a healthy regime to get herself back to shape and health. She is not shy of talking about it and sharing her weight-losing snaps with her Instagram fans.
Rebel Wilson and her latest weight loss photo
The Australian actress Rebel Wilson posted a new video of her changed self on her Instagram. Since the last few months, actress Rebel Wilson has been following a fitness program to lose weight and get into shape. Additionally, she has become health-conscious and wants to get healthier.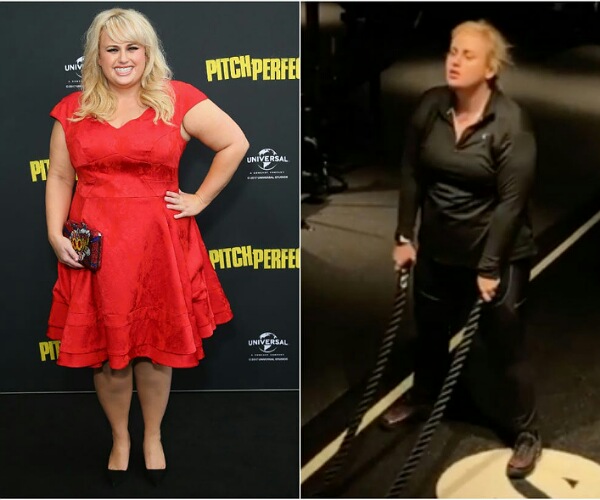 She uploaded a video on her Instagram Stories recently which showed her doing a CrossFit exercise with ropes. The same video clip was posted by her trainer Jono Castano.
Rebel, 39 was wearing an all-black workout attire at the gym and showed off her amazing weight loss. The trainer Jono wrote:
"Friday vibes but @rebelwilson has been putting in the yards 7 days a week. Proud of you gurl ."
Rebel Wilson's early January social media post
In early January 2020, Rebel had written about her health and fitness regime. She has been adhering to it to get fit and healthy. She wrote:
"Okay so for me 2020 is going to be called 'The Year of Health. So I put on the athleisure and went out for a walk, deliberately hydrating on the couch right now and trying to avoid the sugar and junk food, which is going to be hard after the holidays I've just had but I'm going to do it! Who's with me in making some positive changes this year?"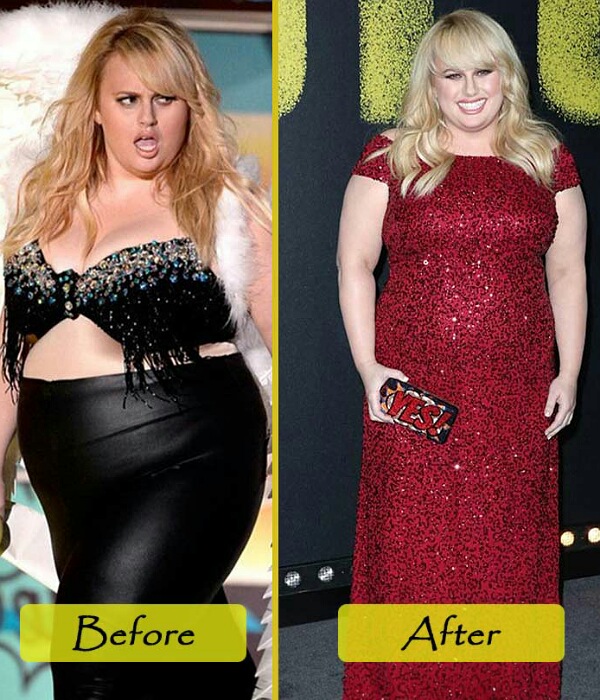 Rebel Wilson's interview to Entertainment Tonight
Additionally, Rebel spoke to Entertainment Tonight and revealed that she has lost 40 and 50 pounds since her decision to get fit. Her weight was 132 kg once upon a time. She also disclosed that she decided to drop weight when she was filming for Cats. Recalling those times, she stated:
"I lost eight pounds shooting my number, in four days. One, because there's a lot of physicality… But also, they heated up the set very high, to almost 100 [degrees] Fahrenheit, so that we could never cool down."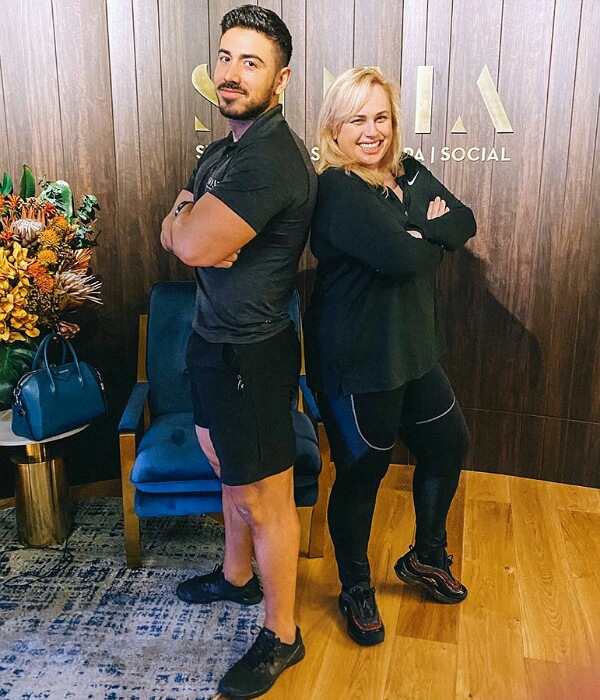 Even though overweight with plus size, Rebel has, always been confident of her body. She is even into designing her own plus-size clothing line named Rebel Wilson x Angels. She got inspired into doing so when she had to literally struggle to get the right size clothes for herself. The dress sizes she designs ranges from 14 to 24 and is meant for oversize women. Talking about her struggles, she had revealed to Instyle magazine:
"I remember I didn't even go to a friend's wedding in my 20s because I didn't know where to buy a dress in my size," 
She proudly added:
"Now I have a wardrobe full of custom Givenchy. My family is going to hate me for saying this, but they raid my closet because we wear similar sizes and they know I have the best fashion taste. I know what I'm talking about now. So I find that I impart a lot of my knowledge, especially to plus-size girls."
Short bio on Rebel Wilson
Rebel Wilson is an Australian stand-up comedian actress and writer who is immensely popular for her work as an actress in the 2012 musical romantic comedy film 'Pitch Perfect' whereby, she portrayed the role of Fat Amy. She is also known for being a former Youth Ambassador for Australia based in Southern Africa. More info…