Actress Rosie O'Donnell removes her hatred towards Donald Trump by advising Melania Trump to flee her child, Barron Trump and calls him autistic. See how Melania reacts
Rosie O'Donnell was criticized when she tweeted out a video speculating that the president Trump's youngest son, Barron Trump may be autistic.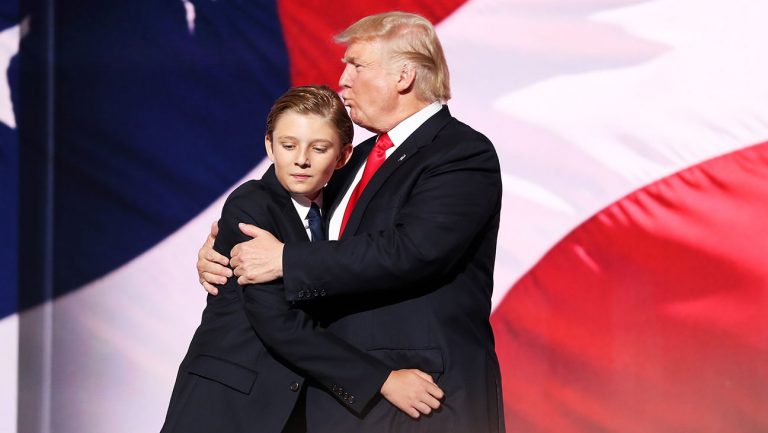 Barron Trump
Donald John Trump: an American businessman, television personality, politician, and the 45th President of the United States has five kids. All of his children were grown up with the silver spoon in their mouth. Barron Trump is the youngest son of Donald Trump, who was born on 20 March 2006. Barron is the first boy of America(to live in the White House) since the 1960s.
Rosie O' Donnell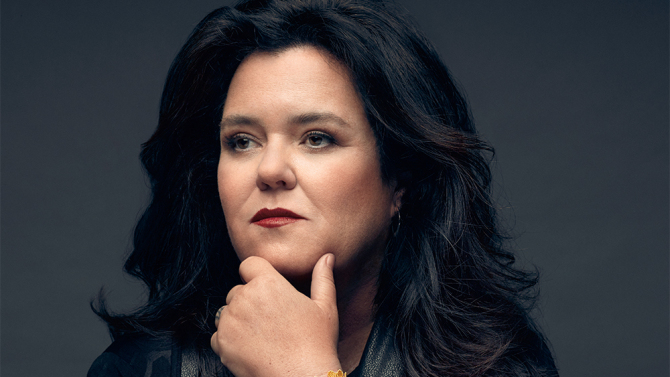 Rosie O'Donnell whose birth name is Roseann "Rosie" O'Donnell is an American comedian, actress, author, and television personality. She has been a magazine editor and continues to be a celebrity blogger, a lesbian rights activist, a television producer, and a collaborative partner in the LGBT family vacation company, R Family Vacations.
O'Donnell started her comedy career while still a teenager. Her big break was on the talent show Star Search in 1984. After a TV sitcom and a series of movies introduced her to a larger national audience, from 1996 to 2002, she hosted The Rosie O'Donnell Show, which won numerous awards including Emmy Awards.
Rosie's suggestion to Melania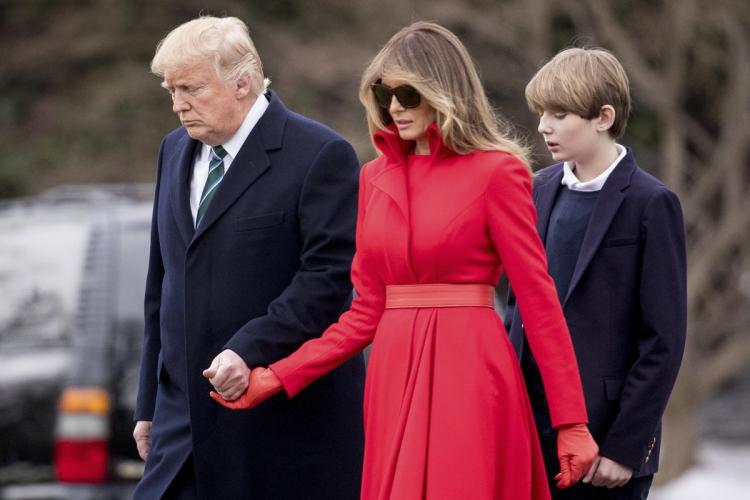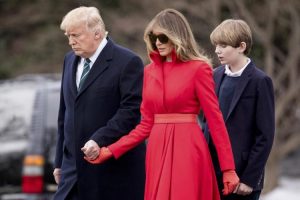 The Fact
Rosie advises Melania to take her son to an ordinary place where normal kids were also around or away from the presidential life. Being a president of the most powerful country, they have a luxurious life, relaxed lifestyle and easy settlement.
They have one of the top class facilities talking about the infrastructure and education for Barron but Rosie advises Melania(wife of Donald Trump) to take her son and "Flee" Donald Trump which is, of course, a huge question mark to the whole world. And the other statement she gave was that she also told Melania to divorce Donald and to "Flee". As well as Rosie claims that Barron has autism.
What might be the cause to take a huge decision by Rosie?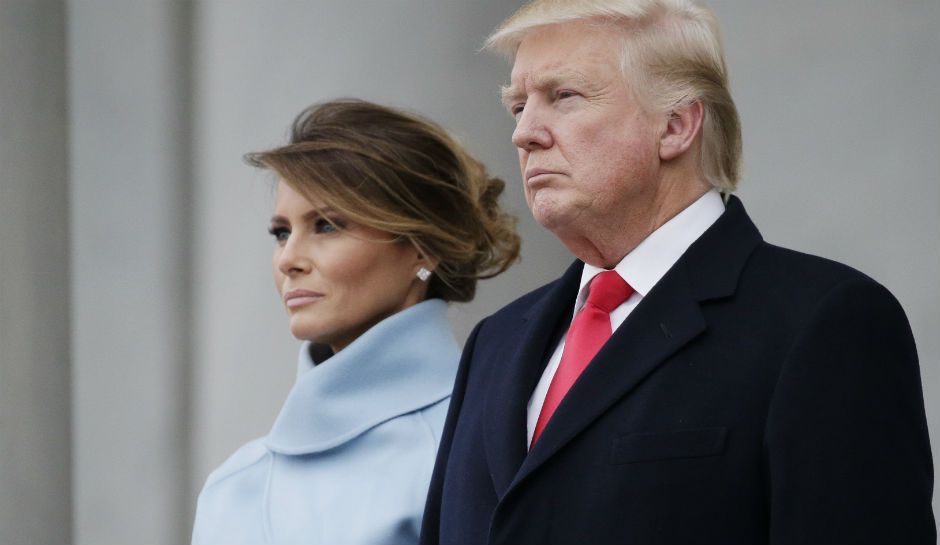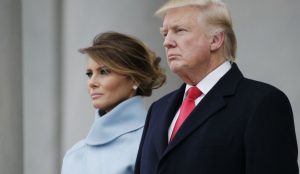 Donald and Melania
Melania Trump is the third wife of Donald Trump. However, we do not know about their relationship much but what's become the talk of the town is the difference between the way the Trumps handle their affection in public, and the way Barack and Michelle Obama handled theirs.
Also, it is revealed that they sleep in separate beds. Their body language also shows there is no intimacy and there is a kind of some differences between the couple. The relation between Donald Trump and Melania Trump is not going well.
And Barron is the only child after so many years of being married and he is just 11. It seems he could distract his mind and may hamper him seeing their parents' behaviors. So, Rosie being a good friend of Melania advised her to take her son away from the presidential life and to live a life in an ordinary way that Barron would feel good.
But it actually would be the very difficult situation for Barron as well as Melania but Rosie has no any right to take a huge decision for them without knowing the actual reason. It can also be considered as interfering with someone's personal life.
Melania's reply to Rosie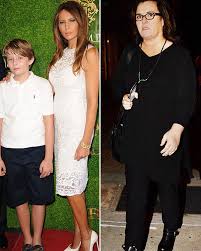 Melania Reaction after hearing Rosie
Melania feels that Rosie cared more at taking a dig and "bullying" the Trump family than she does raising awareness for autism. Melania did not take any legal action against the former TV host but simply stated, the person who posted the video to take it down and apologize for wrongly accusing her son of having a mental disability that he simply doesn't have.
Melania was shocked seeing the video that Rosie posted and she threatened to sue over Barron"Autism" video after Rosie O'Donnell's Tweet.
Rosie tries to shame Melania on Twitter
Rosie O'Donnell and Donald Trump had a nasty fight with each other which that has been going on for a decade, and just recently she escalated it with a Twitter post that tried to shame the First Lady Melania Trump.
Angered by Donald's victory, Rosie has taken social media to show her hatred toward the President-elect, and just about every post on her Twitter page is anti-Trump.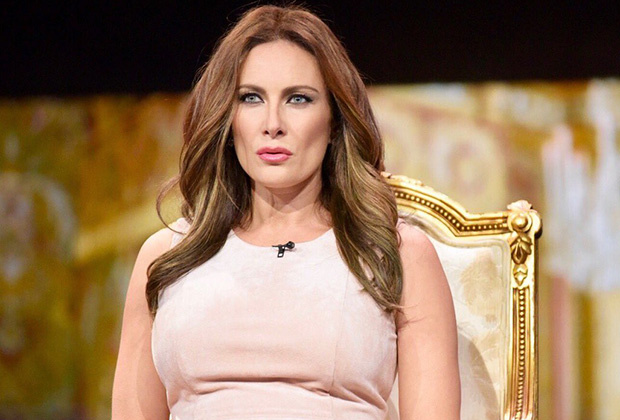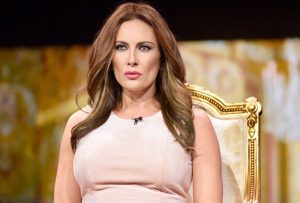 Among these negative Tweets is the one that paints the first lady in a negative light. A picture Rosie posted compares past first ladies Jackie Kennedy, Eleanor Roosevelt, Nancy Reagan and Michelle Obama to an old picture of Melania posing nude early in her modeling career.
Rosie's apologizes Melania Trump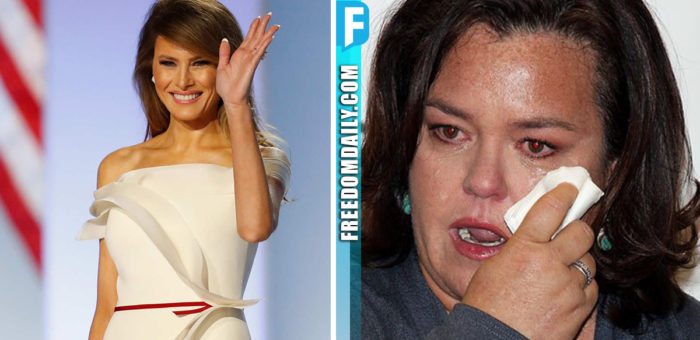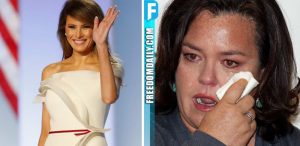 Rosie O'Donnell says stated on her Twitter account,
"sorry for the pain."
Her Barron Trump autism comments caused Melania in a very public apology on Twitter (then makes her account private). Rosie O'Donnell apologized to Melania Trump on Thursday for flooding social media with comments about Barron possibly having autism.
"I apologize to @MELANIATRUMP – I was insensitive in my RT – I am sorry for the pain I caused – it was not my intent – I am truly sorry,' wrote O'Donnell."
Short bio on Rosie O'Donnell
Rosie O'Donnell is an American stand-up comedian and actress. She is also popular as an author and TV personality.  She is best known as the talk show host of The Rosie O'Donnell Show. She is also famous as the cast member of the TV sitcom Gimme a Break (1986-1987), in which she appeared as Maggie O'Brien. She currently plays Rita Hendricks in the series The Fosters (2014-present). More bio…
Short bio on Melania Trump
Melania Trump is a former model who appeared on the cover of Vogue and several other big magazines in the 2000s. She is also a Timepiece and jewelry designer. She is best known as the wife of US president Donald Trump. She became the First Lady of the United States when her husband Donald Trump took office in 2017. More bio…