Actress Sarah Hyland and her fiance Wells Adams hold engagement party!
Yesterday on 27 October 2019, actress Sarah Hyland and her fiancé Wells Adams celebrated their engagement party with their pals in Los Angeles. Sarah posted pictures of the occasion with Wells and her enjoying drinks together.
Sarah Hyland and Wells Adams host an engagement party
The adorable couple, Sarah Hyland, 28 and her fiancé Wells Adams, 34 played hosts on 27 October 2019 in Los Angeles to their friends. They had all gathered for the occasion of celebrating the engagement of the couple. It was a joyous day and Sarah shared this joy with her fans when she uploaded a picture of the event on her Instagram. It showed her and Wells enjoying a drink together.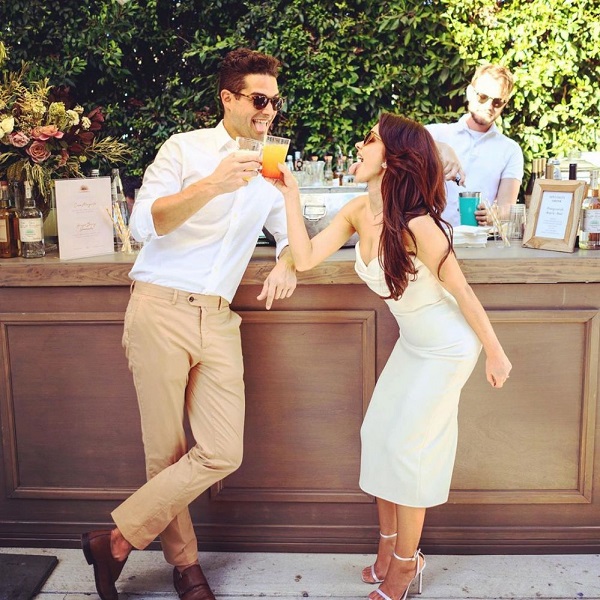 They were showing out their tongues to each other seemingly in a teasing fashion. Sarah had captioned this pic:
"Over 2 years ago, he asked me out for drinks and tacos. We still do the same thing now… just engaged… so Thank you @casamigos for keeping our dream alive with tequila,"
Sarah Hyland reposts more snaps
The Modern Family actress also reposted several more snaps on her Instagram Story and these were clicked by their celebrity friends. Actress Kim Daugherty has uploaded on her social media a picture of the pink floral arrangement and also a framed picture of the happy couple. She captioned it:
"Congrats to these amazing humans! Love you two together. @sarahhyland & @wellsadams!!!"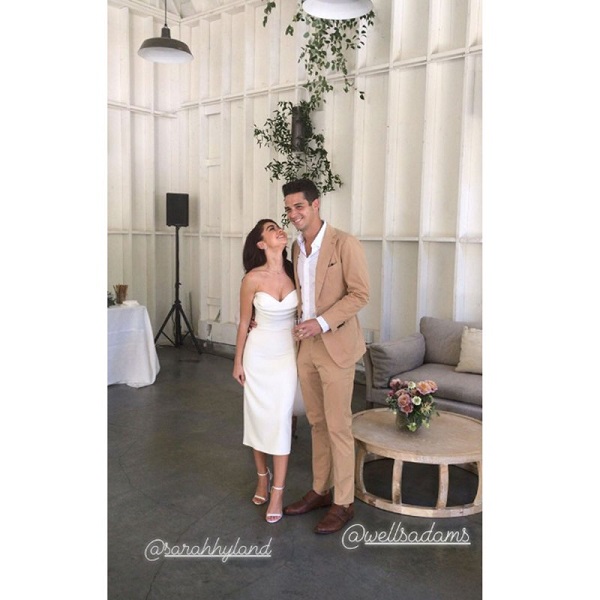 Sarah's co-star on Modern Family Jesse Tyler Ferguson also had a selfie with Sarah and posting it on his social media captioned it:
"Celebrating @sarahhyland & @wellsadams engagement!!!"
Jesse also shared with his fans a behind-the-scenes look of the first dance postcards of Sarah and Wells. The couple wanted the guests-family and friends to note on the cards the song suggestions that they want the couple to dance on for their forthcoming wedding.
Sarah Hyland and Wells Adams and their thoughts on the marriage
The actress had earlier spoken to US Weekly in September 2019 and said that though she is definitely excited by the wedding that is soon approaching, she is more thinking of the days that would follow it. She said:
"I think the marriage part of it. People — I think a lot of mistakes that people make are [that] they're excited to have a wedding and not a marriage,"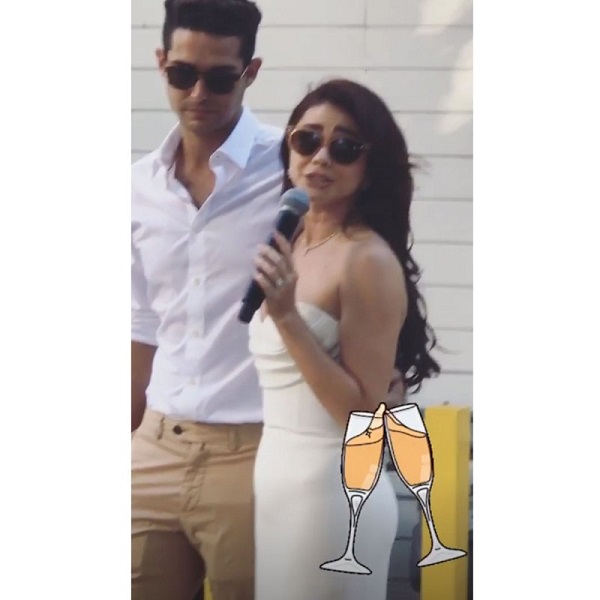 Sarah also revealed that they have yet not made the guestlist for the wedding. They have also not planned out the wedding details. Besides, her dress is still not made and she has not even thought about it yet.
On the other hand, Wells is looking eagerly for their future family. He had disclosed to US Weekly on 2 October 2019 that he desires a large number of children with Sarah. He had stated: ah Hyland and
"I'm the youngest of five, so I would love to have kids, and I'd like to have more than one," 
He admitted:
"I'm older, I'm the mid-30s, but she's still in her 20s, so I don't think we're there yet. But I think it'll be a thing that eventually happens for sure."
Sarah Hyland and Wells Adams-about their relationship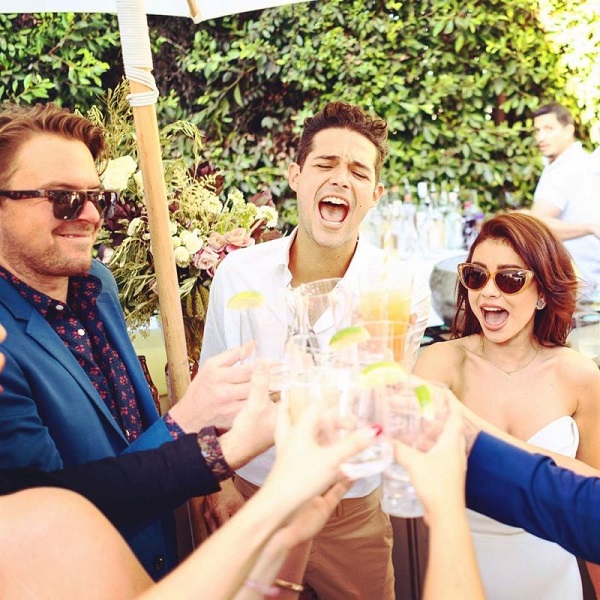 The couple met through social media and began dating. In October 2017, US Weekly had reported of this romantic alliance. After two years of wonderful courtship, in this July 2019, Wells had proposed to Sarah. Sarah said YES and the two are now set to marry soon.
Short Bio on Sarah Hyland
An American actress, Sarah Hyland is famous for playing in prominent movies such as Struck by Lighting, Vampire Academy, Scary Movie 5 and XOXO. Sarah also has won a number of highly acclaimed accolades. These include Screen Actors Guild Award and Critics Choice Television Award. More Bio…
Source: US Weekly