Actress Scarlett Johansson is engaged to comedian Colin Jost
This is a new milestone achieved in the relationship of this couple. Actress Scarlett Johansson is now engaged to her boyfriend comedian Colin Jost. Her publicist confirmed to the Associated Press this Sunday.
Scarlett Johansson and Colin Jost-the engagement
Scarlett Johansson and her boyfriend are engaged. But, the couple has not confirmed on this news. But her publicist told Associated Press on this Sunday that Colin has proposed to Scarlett. They are now set to be married any time soon.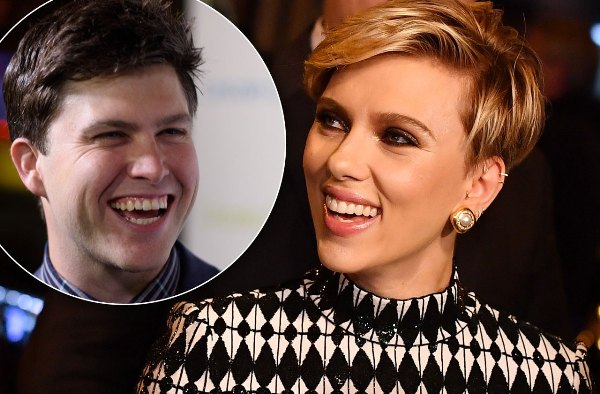 There were no more details divulged about the engagement by her publicist. So we are not aware of the place and method that Colin Jost used to go down on his knees and propose to Scarlett. There are no pictures or any details released on it except the announcement via her publicist.
Scarlett Johansson and her relationship with Colin Jost
Scarlett, 34 and Colin Jost, 36 know each other for over two years now. It was in May 2017 when photographers clicked the couple kissing each other in public at the SNL after-party. Despite this, the two did not confirm their status for months. Later on, after 6 months, the couple made an official announcement by debuting on the red carpet together during the American Museum of Natural History gala in New York City.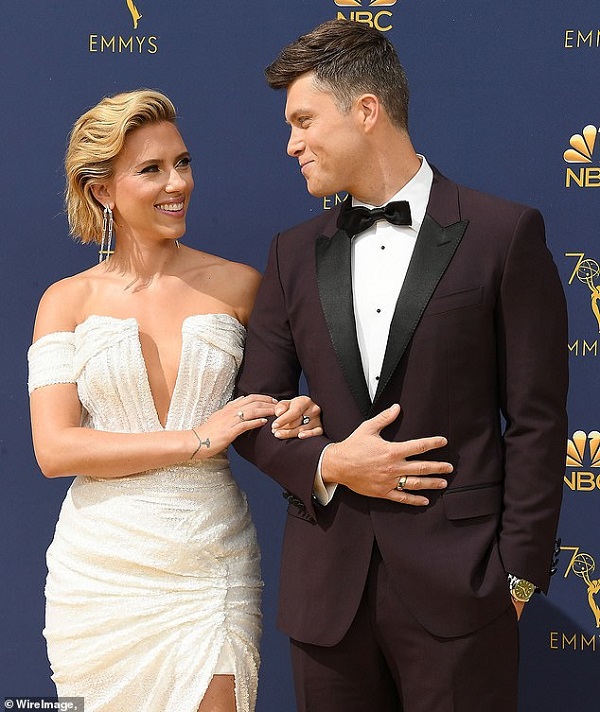 After this, they are commonly seen on the red carpet of the various events and parties of the entertainment world. They are in love and support each other in their careers. The SNL comedian was with Scarlett when she was out promoting her latest film venture Avengers: End Game.
About Scarlett Johansson and her life before
Scarlett started as a child artist in The Horse Whisperer in 1998. As an adult, she had a breakthrough role in Lost in Translation in which she starred alongside Bill Murray. She had dated Jack Antonoff who was her classmate for two years of 2001 and 2002. She was in a relationship with her co-star Josh Hartnett also for two years and this ended in 2006.
Scarlett began dating actor Ryan Reynolds in 2007.  In September 2008, she had married him. But they had split in December 2010 and had divorced in July 2011.
In November 2012, she had found new love in Frenchman Romain Dauriac who owns an advertising agency. In September 2013, they were engaged. Their daughter Rose was born in 2014. And in October of the same year, the couple married in Philipsburg in Montana. But in mid-2016, they separated.
About Colin Jost and his life before this
Colin Jost began his career in 2005 with SNL as a writer. He is a Harvard University alum who has five Writer's Guild of America awards in his name. Colin has also appeared in some films which include How to be Single and Staten Island Summer.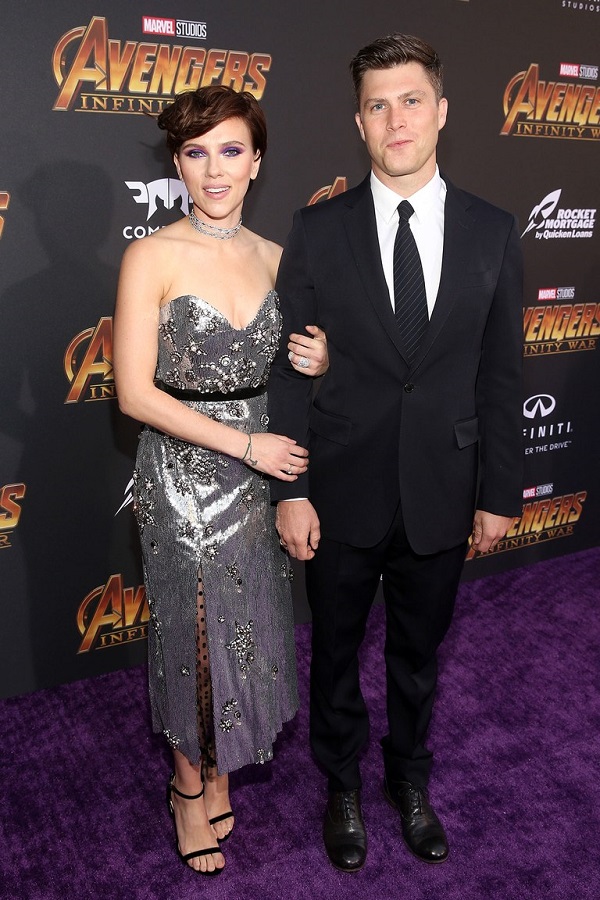 It is not known whether this award-winning writer cum comedian was into any previous relationships. But he had never married before. Hence this would be his first wedding.
Short Bio on Scarlett Johansson
Scarlett Johansson is an American actress, model, and singer. She made her film debut in North (1994). Johansson garnered further acclaim and prominence with roles in The Horse Whisperer (1998) and Ghost World (2001). She shifted to adult roles with her performances in Girl with a Pearl Earring (2003) and Lost in Translation (2003), for which she won a BAFTA Award for Best Actress in a Leading Role.
Since 2010, she has also portrayed the Marvel Comics character Black Widow in the MCU. As a singer, she has released 2 albums, Anywhere I Lay My Head (2008) and Break Up (2009).
Johansson is one of Hollywood's modern sex symbol and has frequently appeared in published lists of the sexiest women in the world. More Bio…
Source: Mirror UK, Wikipedia