Actress Tisha Campbell being accused of lying about abuse accusations! Know about her separation and children
Tisha Campbell was married to Duane Martin but she filed for divorce in February 2018. Their split is getting uglier according to the court documents. Similarly, in January 2019, she accused her husband of domestic abuse. But her husband disagrees and said that the allegations are fabricated.
Likewise, her husband is accusing her of fabricating domestic abuse lies about him in order to get custody of their children.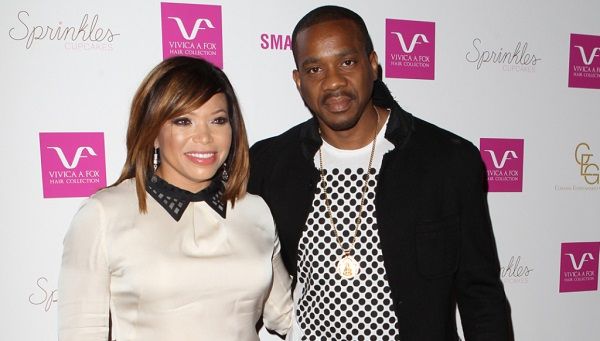 According to court documents obtained by the website, her husband filed a declaration as a part of his bankruptcy case saying,
"manufactured a false claim of alleged domestic violence against the Co-Debtor [him] which they filed with the police. Even Co-Debtor's family law attorney would not sign his name on such a claim. The police saw the claim for what it was and did not pursue it."
Similarly, he added,
"Additional falsehoods were presented to the Family Law court in order for the Co-Debtor to obtain custody of their children. When it was clear that these falsehoods were not going to work, they were dropped and custody was awarded 50-50 to both parents."
Also read: Splitsville! Celebrity couples who called it quits in the first quarter of 2018!
Is Tisha Campbell divorced?
Tisha Campbell is married to Duane Martin. They married on 17th August 1996. They were living a happy life until she filed for divorce in February 2018. There started occurring disputes among them.
She accused him of domestic abuse. Similarly, they filed for bankruptcy in the year 2016. She and her brother took off his name of bank accounts so he cannot access any funds.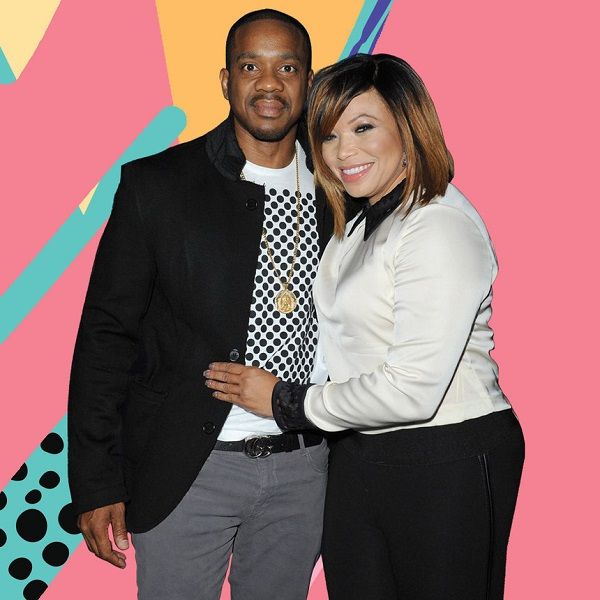 Tisha Campbell: Children
She has two children with her husband. She gave birth to her first child Xen Martin. He was born in August 2001. She named her child with an X because they were listing to rapper Xzibit when they were going for an ultrasound.
In the ultrasound, they saw that the baby was in the womb making Xzibit's signature sign with his arms crossed in an X. Similarly, she gave birth to another child named Ezekiel Czar Martin, on September 8th, 2009 in Los Angeles.
Also read: Is hairdresser Michael Douglas also a divorcee like Davina McCall? Davina McCall is rumored to be dating Michael!
Tisha Campbell life and Career
American actress Tisha Campbell was born on 13th October 1968 in Oklahoma City, Oklahoma, United States. She is the daughter of Mona Shockley(mother) and Michael Campbell(father). Her mother was a nurse, talent manager, gospel singer, and vocal coach. Similarly, her father worked in a factory and he worked as a chess master.
She has an older brother, three younger brothers and a younger sister. Talking about her education, she attended Newark Arts High School and also East Orange, New Jersey. Similarly, she attended Washington Academy of Music.
Tisha started her career from the 1986 rock musical comedy film Little Shop of Horrors. Later she starred in the short-lived NBC musical comedy-drama Rags to Riches. She has appeared in films including School Daze, Rooftops, Another 48 Hrs, Boomerang, and Sprung.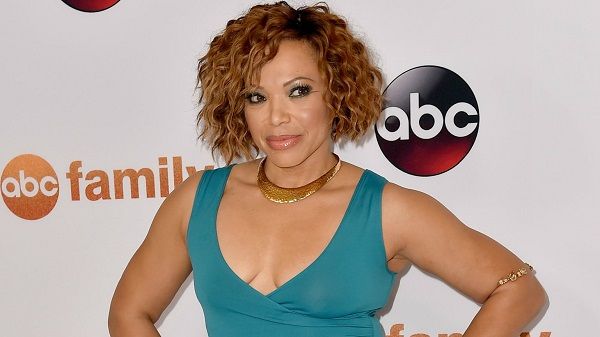 On television, she starred as Gina Waters-Payne in the Fox comedy series Martin from the year 1992 to 1997. Furthermore, she appeared as Janet "Jay" Marie Johnson-Kyle in the ABC comedy series My Wife and Kids.
Short bio on Tisha Campbell
Tisha Campbell is an American actress as well as a singer, best known for her starring role in Fox television series, Martin as Regina from 1992 to 1997 and as Janet on the ABC television series My Wife and Kids from 2001 to 2005. She is also mostly known as Damona for her role in ABC comedy show Dr. Ken. Her music video 'Steel here' was released on September 2015 and released the single 'Lazy Bitch' in 2016. More bio…
Source: thegrio, Wikipedia