Adam Peaty and his girlfriend Eiri Munro welcome their first child together!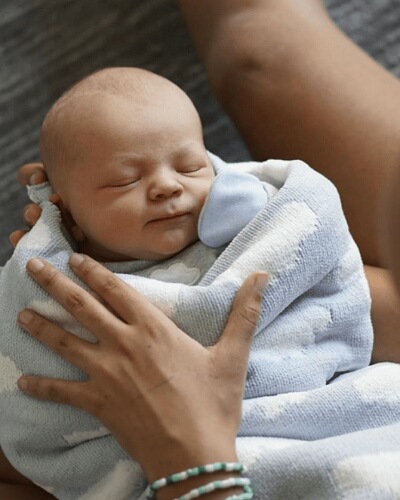 Olympic gold medalist Swimmer, Adam Peaty has become a new father! He welcomed his child with his girlfriend Eiri Munro. He uploaded the happy news and photo of the new baby on his Instagram account. Congratulatory notes began pouring in almost immediately for him.
Adam Peaty and Eiri Munro have a baby
The record-holding swimmer of Olympic fame, Adam Peaty has become a father. His girlfriend, Eiri Munro delivered a healthy baby boy on 11 September 2020. The baby weighs 9 pounds and seven ounces. Adam shared the happy news on his social media when he wrote:
"George-Anderson Adetola Peaty. 11/9/2020. 9lb 1oz. I'm so proud of you @eirimunro and I love you both incredibly."
They have named the baby George-Anderson. Adam also shared the joyous news on his Twitter handle. He wrote the same caption and also added the same pictures of the newborn on Twitter.
George-Anderson Adetola Peaty. 11/9/2020. 9lb 1oz. I'm so proud of you @EirianeddMunro and I love you both incredibly. pic.twitter.com/r5sNe5PPUr

— Adam Peaty MBE (@adam_peaty) September 12, 2020
On his Twitter, he also thanked the health workers at Leicester Hospital where the delivery took place. Praising them, he wrote:
"A huge thank you to the medical professionals & staff at Leicester General. Every midwife went above and beyond! So proud that we have such an amazing healthcare service @NHSuk."
Congratulatory messages for Adam and Eiri
Fans and friends started pouring in their well-wishes for the new parents. Adam's teammate, James Guy wrote on his Instagram page:
"Can't believe you're a dad. So proud of you Pete, so excited to cuddle little Georgie boy ❤️ #AllforGeorge."
One fan wrote:
"Congratulations ❤️❤️❤️."
A second fan wrote:
"Congratulations man, best wishes for the family."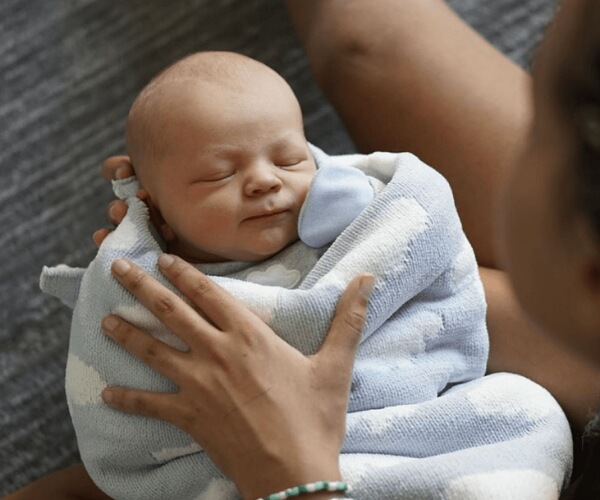 And another follower commented:
"your son will go to school with @zayn 's son."
While another wrote:
"Massive congratulations!! Amazing 💓"
There were a lot more of such fun-filled and good wishes-filled messages for the new parents. And there were nearly 70k likes for his post. The Olympic gold medalist had announced the news of the pregnancy of Eiri in April 2020.
About Adam's career
Adam now is the reigning champion in swimming in the 100 breaststrokes. He is currently training for the 2021 Olympic Games. If he gets another top medal in the 2021 Olympics, he will be the second man to defend the 100 breaststrokes Olympic crown. Additionally, he will be the first British national in the swimming history to get back to back Olympic Crowns in the same event. Japan's Kosuke Kitajima is now the only swimmer to get this status.
Adam will also be representing the London Roar during his second season with the International Swimming League. Adam holds a record in the 100 m breaststroke swimming. He is the first and only man to achieve the race in 57 seconds. The earlier record was 58 seconds.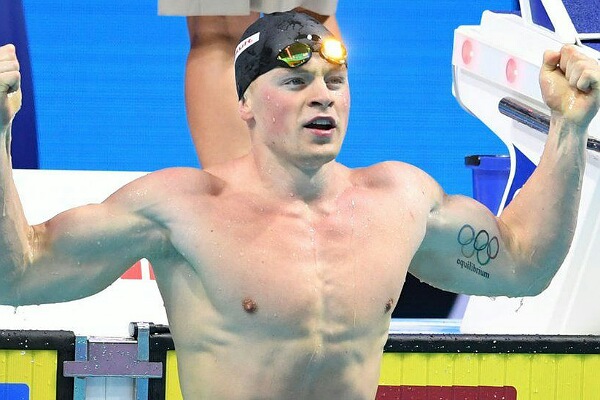 Also, click the link ahead to read more on 
Adam who is now only 25 years of age hails from Uttoxeter in England. He met Eiri during his trainee days at Loughborough University. She was pursuing fine arts at the same university. Subsequently, he had revealed the gender of the unborn baby.
Also, read Michael Gunning, gay colored-race swimmer focuses on the 2021 Olympics to represent Jamaica in swimming!