Adam Silver vocalizes his dislike for public trade demands from players! More about his career and personal life!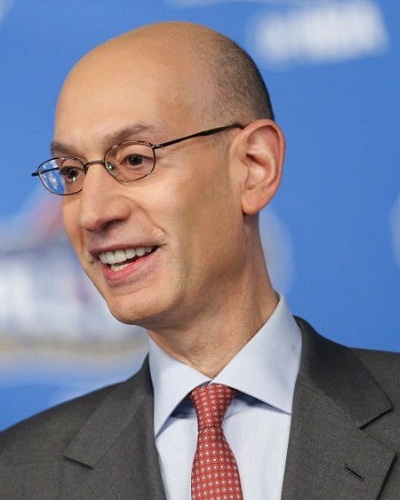 The Commissioner of the NBA, Adam Silver is not in favor of trade demands originating from the players and made public. He feels that all such matters should be handled behind closed doors, even though it would make the league more interesting.
Adam Silver and his opinion on public trade demands
Adam Silver was recently at the All-Star Weekend at Charlotte when he spoke on the matter of public trade demands. He told ESPN:
"I would just say, blanketedly, no, I don't like trade demands, and I wish they didn't come," 
So what exactly does Adam Silver mean? He elaborated on it:
"And I wish all those matters were handled behind closed doors… In terms of trade demands, again, certainly, that's nothing new in this league, and I won't name names, but some of the greatest players in the history of this league have demanded trades at various points in their contract. Having said that, no one likes to see an instance where a player is demanding that he be traded when he still is in the middle of a contractual obligation to a team."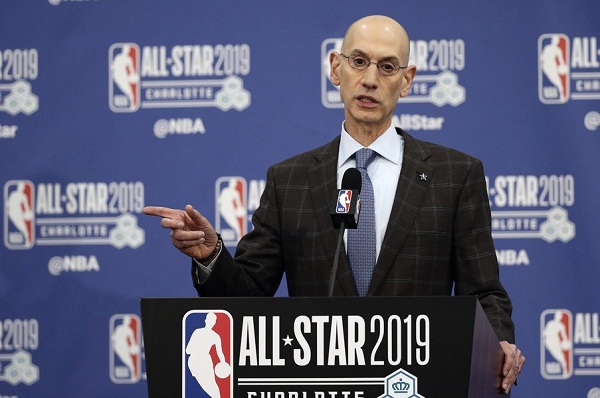 Adam has made himself clear and now one needs to see what steps the NBA takes to curtail such public trade demands from the players.
Adam Silver and his association with NBA
The attorney and businessman, Adam assumed the office of Commissioner of the NBA in 2014. Before this, he was serving NBA for 8 years as Deputy Commissioner and CEO. He has to his credit several achievements involving the NBA and its activities.
Before these posts, Adam Silver was the President and COO of NBA Entertainment for 8 years. Adam has been with the NBA since 1992 and was working initially as Senior VP and COO, NBA Entertainment, NBA Chief of Staff, and Special Assistant to the Commissioner.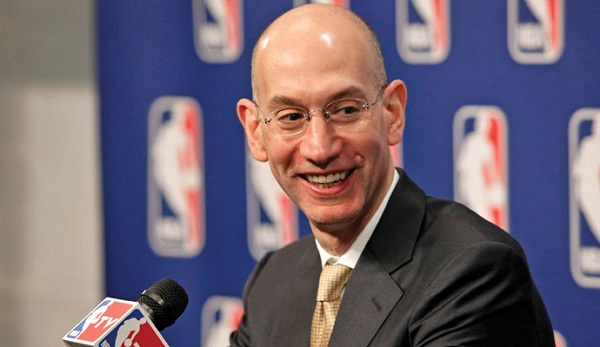 Sports Business Journal in 2016 honored him and they named him no. 1 as regards the influence he can wield in the field. In 2015, the same journal has named him the Executive of the Year.
He was Times' 100 Most Influential People and Forbes' 50 Greatest Leaders. In 2014, Sports Illustrated named him the Executive of the Year. Additionally, he is a Distinguished Alumnus of the University of Chicago Law School. Duke University's Board of Trustees includes his name on the list.
Adam Silver and his life before fame
Adam is 56 years of age now and comes from an American Jewish family. He studied at Rye High School and in 1984 graduated from Duke University. In 1988, he obtained a JD degree from the University of Chicago. He was with a law firm before he joined the NBA.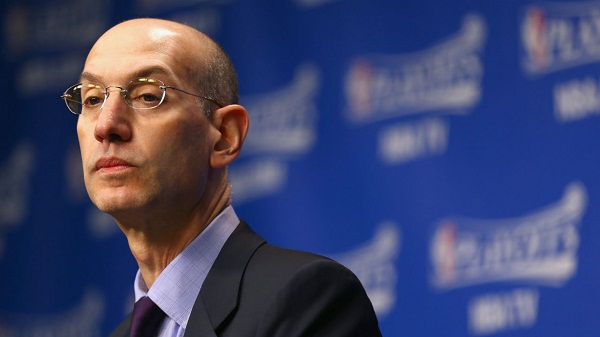 Adam Silver and his marriage, wife, children
Adam Silver is a married man. His wife is Maggie and the couple married in 2015. They have one daughter whose name is not disclosed.
Short Bio on Adam Silver
Adam Silver is an American lawyer and businessman. People mostly know him as the commissioner of the National Basketball Association (NBA). Previously, he served as NBA Deputy Commissioner and Chief Operating Officer for eight years in NBA. More Bio…
Source: CBSSports, Wikipedia