Adan Canto revealed that he will soon change his girlfriend whom he met on Twitter into wife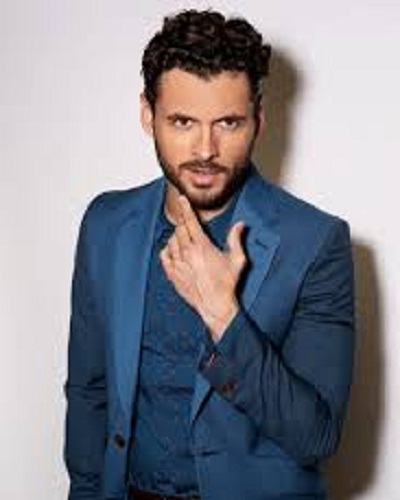 We are showered by fantastic Hollywood movies presented by talented Hollywood actors.
And we praise them by saying many beautiful statements to them but when they are like single, unnecessary and unusual matters of gay immerses all over the world.
---
It does not mean that they are gay just they might get only very little time for it. They have really very tight schedules and could not take out time for it.
In the journey of life, when you have someone to share your happiness, joy, sorrows, and misery, then life becomes even more beautiful. The same situation is prevailing in the life of Adan Canto.
Let's dig deep into his personal life to know in detail!!!
Soon-to-be wife from girlfriend
Adon Canto is secretive about his personal life and belongs to the league of those celebrities who maintains a tight guard over their personal life. And, the details of Adan's private life can not circulate in the media, unless Adon Canto chooses to share them.
However, on the rare occasion back in February 2014, Adan Canto announced that he met his wife via Twitter, though he did not mention her name and other details.
In October 2015, Adan posted a beautiful photo of Stephanie Lindquist– an actress, and his co-star in the movie "Before Tomorrow" released in 2014. Also, he shared that his heart's peace lies there and he is enjoying the deer valley with Stephanie.
Having an adorable time together
To see them together is really adorable as they are one of the couples who are really loyal and genuine towards their love life. Moreover, there is an Instagram post, where Adan, along with Stephanie, is wishing for the holiday season and the new year.
Adan shared an adorable post on January 30, 2016, where they are sipping milkshakes and enjoying their date, and Adan even called it his life's most delicious milkshake.
On April 16, 2016, Adan addressed Stephanie Lindquist as his lady and shared a picture, where Stephanie is comfortably sitting on Adan's shoulder while Adan is flaunting his lady love via Instagram.
Is his girlfriend soon going to be his future wife?
Adan Canto gave a slight glimpse of his beautiful dating life with his girl, who was now soon going to be his future wife. And on February 2, 2017, Adan announced that Stephanie Lindquist is his future wife and shared a picture, with Stephanie while they were shooting for "Before Tomorrow," which was released in the year 2014.
Adan Canto shared that Stephanie Lindquist is his future wife, and in no time he is to enjoy married life with his wife to be Stephanie. Their wedding dates are out, and they are going to get married on June 17, 2017, in Clear Lake, IA.
A glance at Adan's gay character
Adan Canto has indulged in various gay characters on screen. Adan Canto portrayed a gay character on the Fox show, "The Following," which premiered on January 21, 2013.
Adan Canto portrayed the character of "Paul Torres/Billy Thomas" along with his on-screen gay partner "Jacob Wells" essayed by actor Nico Tortorella.
And while portraying the gay character onscreen, they even shared a passionate kiss, but Adan's gay sexuality is confined to onscreen only.
Adan Canto married!
Adan Canto is married to Stephanie in June 2017. The couple wed in Clear Lake, IA.
Likewise, the couple is blessed with two children. Their first son Roman Alder Canto was born on April 13, 2020. On March 12, 2022, the pair welcomed their second baby. However, the gender of their second baby is not revealed yet.
Short Bio on Adan Canto
Adan Canto is a Mexican actor, best known for his Season One role as Paul Torres on the Fox drama series The Following. He also played Sunspot the superhero in the X-Men: Days of Future Past movie. More Bio…