Adil Rami Sacked by Marseille: Rami skipping training to wrestle on TV
The central defender for Turkish club Fenerbahce, Adil Rami reportedly has been sacked by Marseille. The 33-year-old professional footballer missed or rather skipped his training to go mud wrestling on a reality TV show.
Marseille dismisses Rami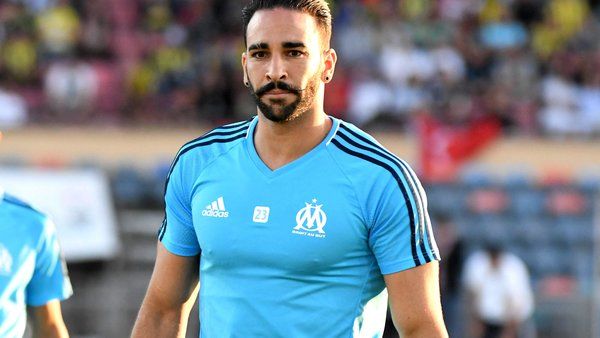 According to reports,  the french center-half failed to turn up in his training. Rami claimed to miss his training due to an injury he picked up two days before a game against Toulouse. However, ironically, the injury didn't prevent the football player to present himself for a reality TV show 'Fort Boyard' and take part in mud wrestling.
The Ligue 1 side was unaware of his appearance on the episode until it aired on June 29. Marseille considered it as serious misconduct from Rami's side.  The reality show caught the footballer thrashing around with fellow contestants in the mud like substance.
Also, read about American professional football player Tom Brady was shocked when son Benjamin, 9 showed no inclination towards sports! Know what happened next!
Marseille terminates Rami's contract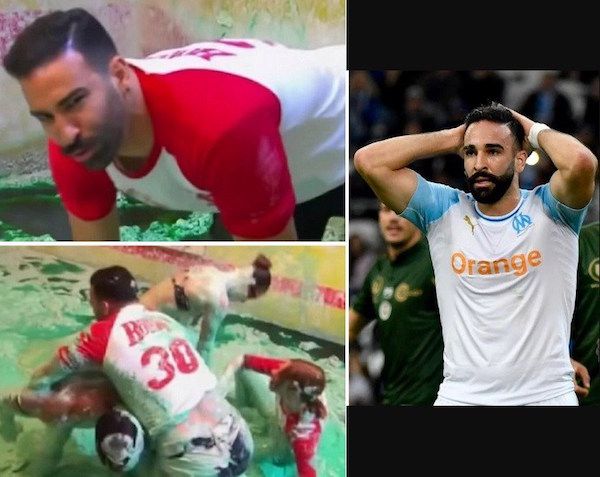 Rami isn't getting off as easily as he thought he would, as Marseille surely took their step up with their punishment for his misconduct. Marseille initially only suspended him but later took it one step further.  Looks like Rami needs to start looking for a new club for him already.
According to the L'Equipe report, Marseille has terminated the footballer's contract officially. Rami had a four-year contract with marseille. He joined Marseille back in 2017 but had to bid his farewell a year before the end of his contract in 2020.
As os August 27, 2019, Rami is playing under the Turkish super Lig club Fenerbahce.
Also, read about The American football coach Buddy Stephens won NJCAA Football Coach of the Year! More on his series, wife, and children
Adil Rami was living a double life
This isn't the only bitter news the player had to deal with recently. Rami sure is having a rough time with back to back humiliation: him getting sacked and previously getting dumped publicly by ex-girlfriend Pamela Anderson.
Pamela Anderson stunned the internet with her Instagram post where she allegedly branded him a "monster" and claimed he lived a "double life". The internet went nuts over how Anderson publicly humiliated the footballer with a long caption to her post.
She took to the internet about how her boyfriend lied to her and lived a double life insulating he had another woman behind the actress's back. Here's a screenshot of Anderson's Instagram post on June 25, mocking her now ex-boyfriend Adil Rami.
also read about Pamela Anderson turns 52, her golden age and her romantic relationships: Revealed here! Her split with boyfriend Adil Rami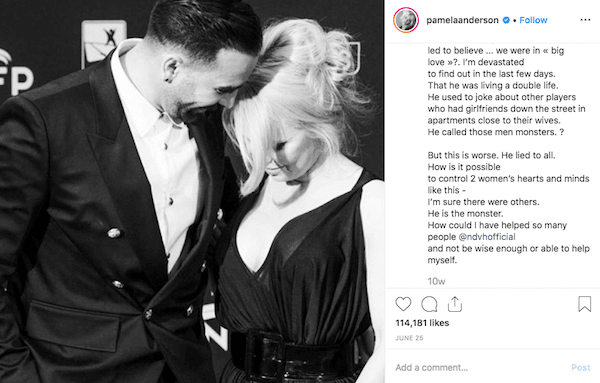 The break up affected the footballer in more ways than he imagined as he planned on using Anderson to pave his way to an MLS career. Anderson reportedly contacted an LAFC shareholder to explore the prospect of a Stateside move for the Frenchman but his MLS dream eventually shattered after the split.
A short bio on Adil Rami
Adil Rami is a French professional footballer who plays as a central defender for Turkish club Fenerbahce. Rami began his football career playing for amateur club Etoile Frejus Saint-Raphael. In 2006, Rami ascended the three divisions after signing with Ligue 1 club Lille. He was in the preliminary list to play for France at the 2010 FIFA World Cup finals but did not make the final squad. Rami made his senior debut on august 11 2010.
source: Wikipedia, The sun