Adrian Grenier and Jordan Roemmele Married in the Moroccon Mountains!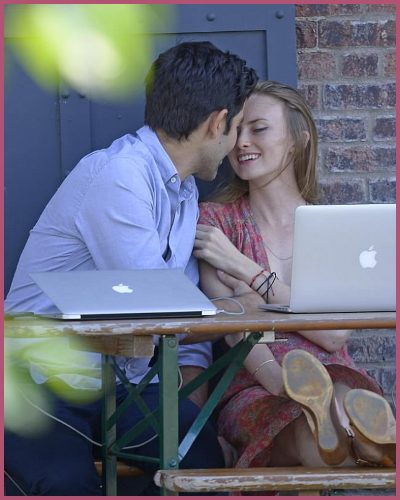 Adrain Grenier is a happily married man.
The actor married his long-time love Jordan Roemmele in a romantic Moroccan ceremony.
The couple was surrounded by friends and family for the celebrations.
---
All about Adrian Grenier and Jordan Roemmele's Moroccan wedding
Adrian Grenier and Jordan Roemmele married in an intimate ceremony in the desert in Morocco. The wedding was attended by family members and close friends.
The Entourage alum said:
"It wasn't planned. We eloped in the Atlas Mountains while on vacation with friends in Morocco."

"We embraced the serendipity of the moment and made the decision to tie the knot — literally, we didn't have rings so used string for rings."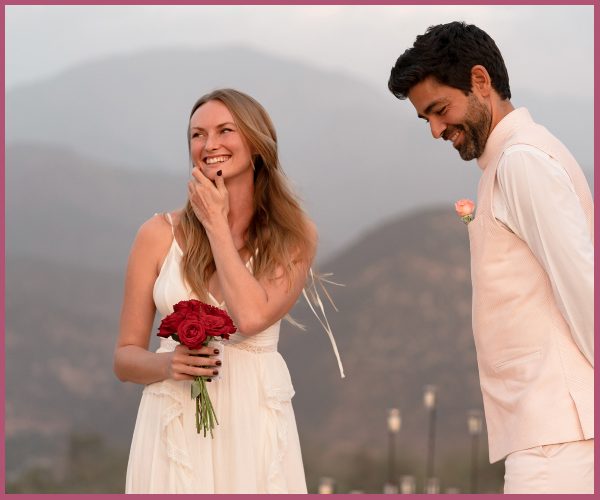 For the special day, the couple wore all-white matching outfits. The bride wore a lace, V-neck gown with a small red bouquet of roses while the groom opted for a white button-down shirt with a Nehru-collar vest accented by a pink rose over coordinated pants.
After the evening came, the married couple cuddled up under the same blanket.
The venue of the wedding was beside a sandy, mountainous terrain decorated with string lights. Right after saying I DO, the guests showered the newly wedded with rose petals as they walked hand in hand as husband and wife.
The groom said:
"We were with a group of incredible friends, all of whom immediately rallied behind us and embraced the spontaneity of the moment."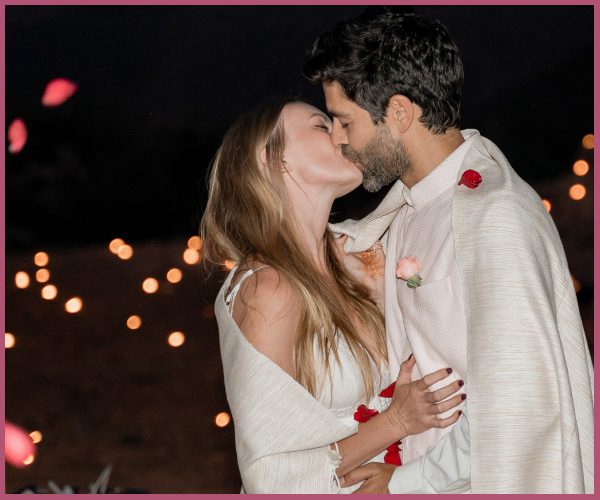 "They put in so much love and effort to create a wedding from thin air."
"We couldn't have planned a better wedding if we tried!"
When did the couple start dating?
The couple was first linked in 2017 but they never commented publicly about their relationship and rarely made public appearances together.
In 2020, Adrian posted a picture of himself and tagged his girlfriend in the background.
He captioned the picture: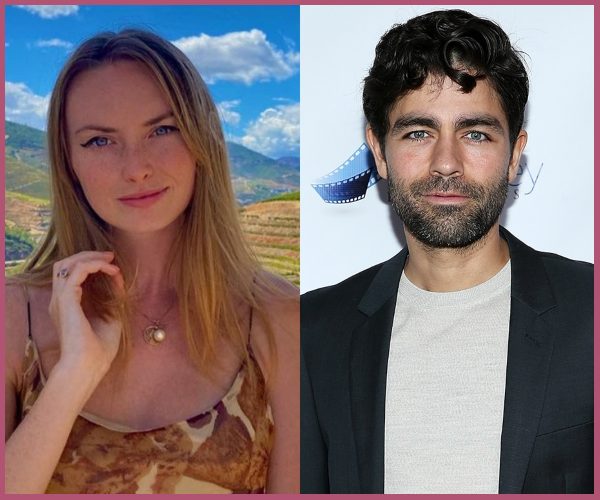 In August 2021, Jordan shared a picture that had Adrian in the background. She captioned it:
"It has been nearly a year since moving to Austin, and what a wild ride it's been 😜 I am incredibly grateful to my fully supportive intuition which has brought me HOME."