Adriana Lima opens about the rumor of her with ex-boyfriend Matt Harvey saying "There is always two side of the coin"
Adriana Lima has been surrounded with the rumors after his ex-boyfriend made headlines for the three-game suspension for failing to show up for last Saturday's game. According to the report of The New York Post, all that happened due to a night of drinking after the athlete discovered his ex Lima has stepped out New England Patriots wide receiver Julian Edelman, whom she dated earlier this year. Adriana Lima broke her silence when she was blamed for the suspension of Matt.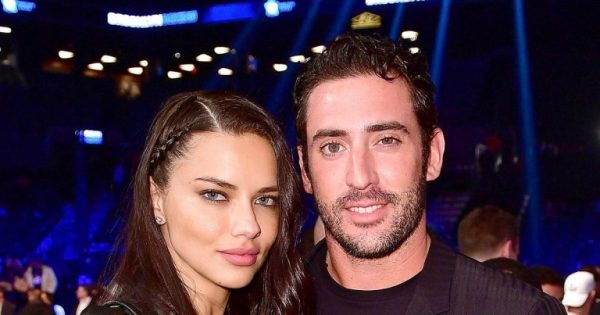 Adriana finally opens about the rumors regarding her ex-boyfriend Matt Harvey
Adriana's ex-boyfriend got a three-game suspension for failing to show up for last Saturday's game. After the suspension, many sources started blaming Adriana for the behavior of Matt. Regarding the issue, Matt said:
"It's completely my fault. I put myself in a bad place to be ready for showing up for a ballgame, and that is my responsibility. I take full blame for that."
Although after the statement of Matt, critics didn't stop to blame Adriana for the whole scenario. While Adriana shared the feminist post on her Instagram account, one of the critics blamed her saying:
"You ruined the Mets season go away,"
Despite the Victoria's Secret Angel kept her mouth shut about the matter, she replied to the critic tagging him in the reply. She said:
"no I did not. There is always two sides of the coin. Only 1 has been heard."
On Friday, she started sharing a bond with one of Harvey's model ex-girlfriends, Ania Cywinska, who dated Harvey in 2015. While all that was going on in Milwaukee, Adriana Lima was on Instagram "following" and "liking" a photo from one of Harvey's many model ex-girlfriends. Reports say Harvey was so distraught over seeing Lima, who he had been dating, with her ex, Patriots wideout, Julian Edelman a few days earlier, that it sent him into a tailspin and caused him to miss last Saturday's game.
Followingly, she also posted another picture on the Instagram. She shared the picture on Instagram from St. Francis of Assisi on Wednesday just a day after Harvey's public apology. The picture holds the caption which reads: 
"responsibility equals the love on what you do."
One of the sources close to Lima said that she shouldn't be to blame for Harvey's situation. Moreover, the source said:
"It's a stretch to say that she's responsible for his recent behavior and career choices,"
Adriana Lina and Matt Harvey spotted together in March
Spotting the ex-couple together after parting their ways is something which always grabs the people's attention. Recently on March the ex-couple Lima and Harvey were first spotted out together after the break-up. According to the reports, they were smooching during a waterfront dinner at the River Yacht Club in Miami. Followingly, they also attended boxing championship at the Barclays Center in New York City on April 22.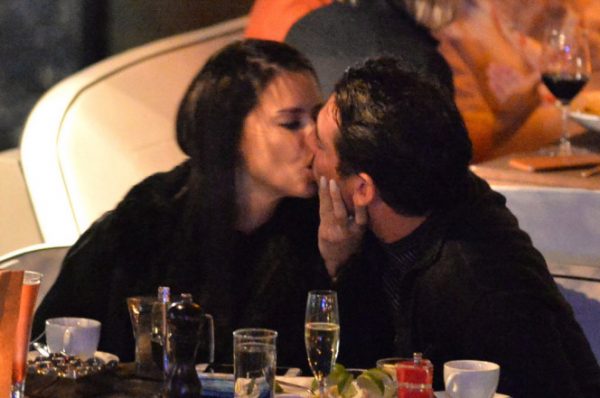 After the nine days, Lina was addressed with her other ex-Edelman for Rihanna's Met Gala afterparty. Some post reported that the pair was captured being quite flirty with each other at the party. After the gush, she unfollowed Harvey from her Instagram account.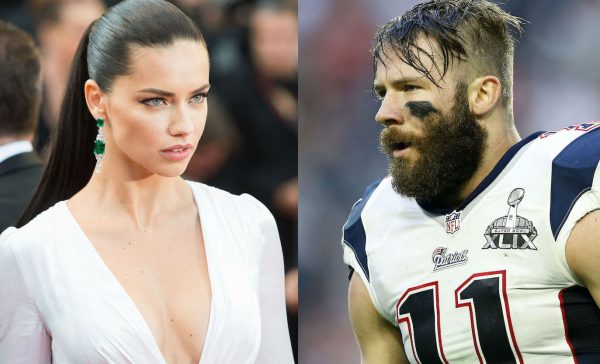 Meanwhile, one of the sources said that Lima likes to play the field, and was never looking for anything serious. The source said:
"She dates men like male sports stars go through women. She's beautiful, one of the most desired women in the world, she's fun, has already been married and isn't looking to settle down."
Update on Adriana Lima's relationship
Adriana Lima is now dating Metin Hara. The two were seen in February on an outing in NYC.
More about Adriana Lima 
Adriana Lima is a Brazilian actress and model who is best known as Victoria's Secret Angel since 2000. She was the spokesmodel for Maybelline cosmetics from 2003 to 2010. Lima is also widely recognized for her involvement in the Super Bowl and Kia Motors commercials. And now, she is currently the brand ambassador for the clothing brand 'Desigual'. See more bio…