5 Aesthetic Rings For Ladies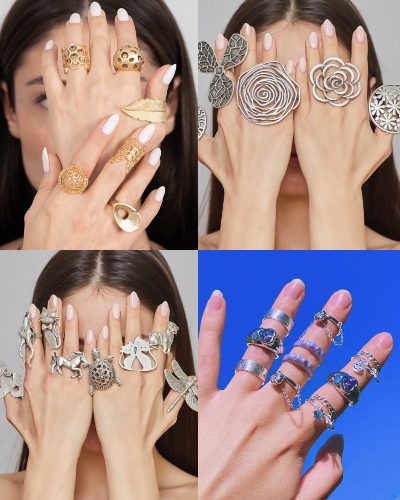 Aesthetic Rings has an artistic beauty and is easily customized according to your need. Mainly, these Aesthetic rings are made with different materials like stainless steel, silver, acrylic, zircon, etc.
They are attractive as well as very affordable in price. Mostly, the younger generation likes to wear these elegant fashion jewelry rings.
There are stylish and you can pair them with any other different matching Outfits. It helps to add extra shine to your whole outfit. If you are looking for beautiful Aesthetic rings. Then, here are 5 aesthetic rings for ladies.
1. Y2K CHARM Ring & Band Set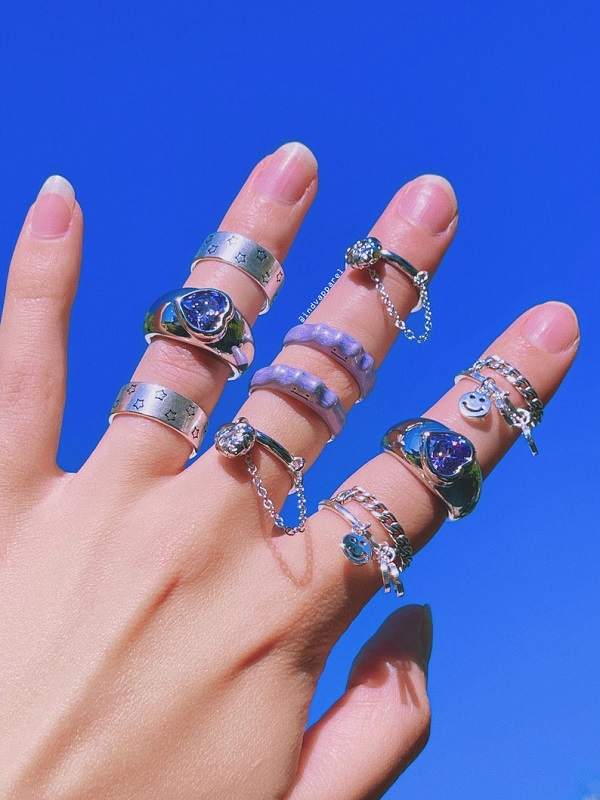 These bestselling Y2K Charm Rings and Band set includes different trendy handmade Jewellery rings items. They are one of the best silver Y2K sets which are made from stainless steel or SS945. These soft and adjustable silver rings cost you around $10 – $20 each.
2. Big Silver Spiral Adjustable Statement Ring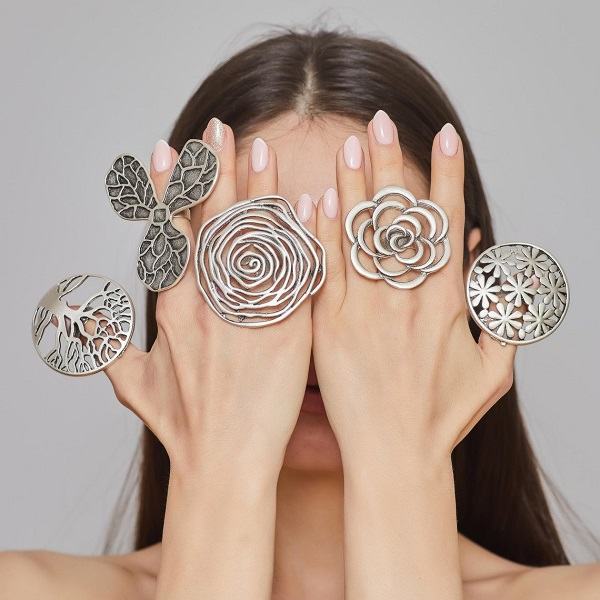 If you like large Silver rings then here is a huge collection of Spiral Adjustable Statement Rings. They are adjustable Boho Rings that give you an ethnic vibe. Different rings such as the Boha flower, Tree of life, rose, etc are included in this set. It is worth around $19.
3. Hippie Adjustable Statement Ring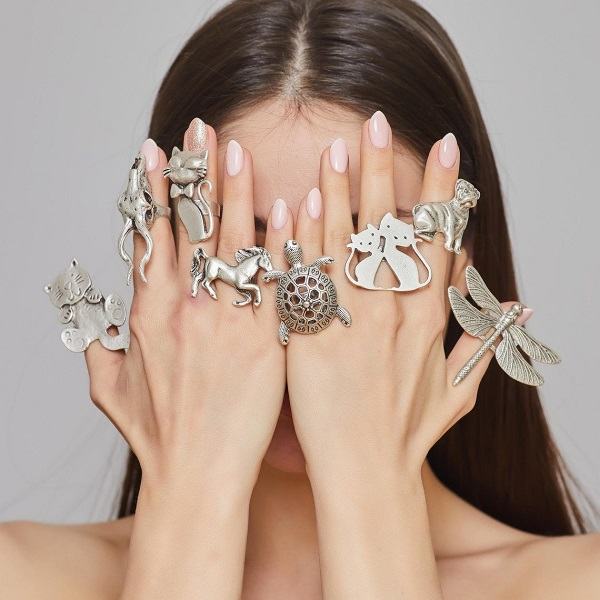 If you like to wear animal design rings then here are a lot of designs you can choose from. Many animals like cats, horses, dragonflies, dogs, Turtle, etc are included in a very attractive way. These different animals' handmade rings are cost around $15.
You may also read: 7 classy earrings for the workplace
4. Adjustable Gold Rings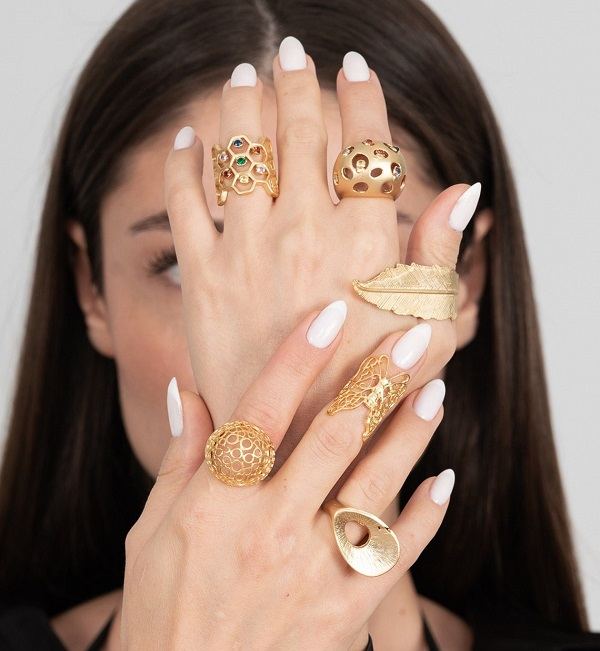 These Adjustable Gold Rings are lovely and very decorative. They are made with zinc and copper with a 22k Gold plated. It tries to contain different Chunky, Statement, Minimalist, and Knuckle rings. You can easily buy these rings from the Esty online Store. They are cost around $19 each.
5. Simple Colorful Flat Rings
If you don't like the heavy and big rings. Don't worry these Simple handmade Flat Rings are perfect for you. It has a simple and cute design. They are available in different beautiful colors such as black, red, pink, purple, blue, etc. Its market price is $5.67.
You may also read: 5 daily wear accessories for women!