Afghani national and cricket fan, Sher Khan, 8 feet 2 inches tall struggles to find accommodation in Lucknow, India and is stared at by the Indian citizens!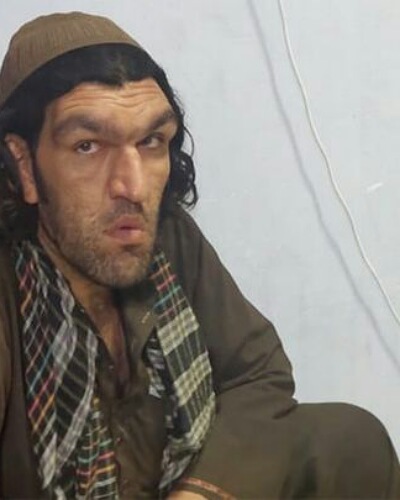 Sher Khan did not know that he would not be able to find accommodation for himself in Lucknow, the capital city of Uttar Pradesh due to his height. He is 8 feet and 2 inches tall and most of the hotels he went to turned him down due to various reasons.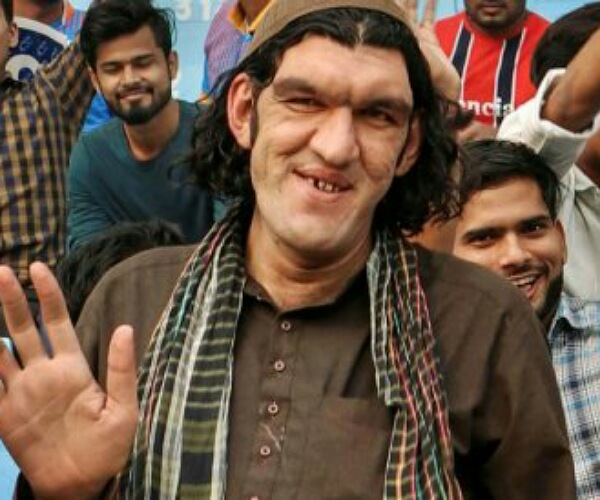 He has gone to Lucknow to witness the ODI cricket March held at the Ekana Stadium there between Afghanistan and West Indies. More details follow.
Sher Khan and his problems in the city of Lucknow, Uttar Pradesh, India
Sher Khan hails from Kabul, the capital of Afghanistan. He is gigantic with a height of 8 feet and 2 inches. He is just 0.82 inches short of the tallest living man in the world now, Sultan Kosen, who is a Kurd from Turkey and has a massive height of 8 feet and 2.82 inches.
Sher has come to the Indian city to watch the ODI wicket series taking place there between his country and West Indies. The match is played at the Ekana Stadium in Lucknow which was constructed in 2017 and can accommodate 50k spectators at one time.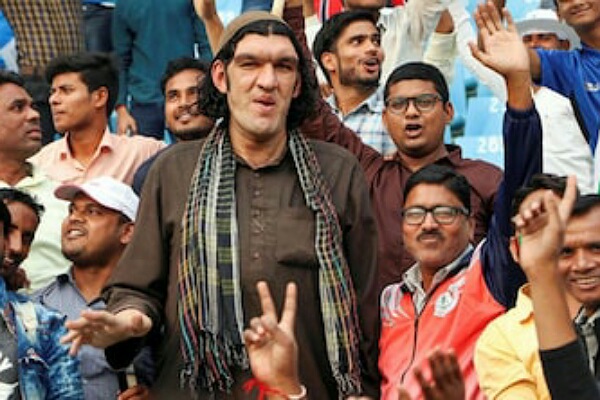 Sher was unable to fetch suitable accommodation in the city. Most of the hotels turned him down mainly due to his height. Some found him suspicious without any basis.
8 feet long Sher Khan is cricket fan from #Afghanistan. He is in #Lucknow to watch #AfgvsWI… He was denied hotel room because of his height… Later @lkopolice helped him in getting a hotel.. @adgzonelucknow @Uppolice #WIvsAFG pic.twitter.com/AHMgIip2Bh

— Raghwendra Shukla (@ShuklaRaghav) November 6, 2019
He then approached the local police who after verifying his details, took him to Hotel Rajdhani. He stayed there but found the room small and uncomfortable. His legs were hanging out of the bed and the chairs and washroom were not convenient. He is in that city for 4-5 days.
Sher Khan becomes a public amusement piece
As soon as the news spread that a tall Afghani has checked into Hotel Rajdhani, a crowd gathered outside the hotel to see him. Hotel owner Ranu revealed:
"As many as 200 people have come to see him. He is very disturbed,"
The police have to come to his rescue again. They escorted him to the stadium where again he became a piece of attraction for everyone there.
He wanted to pay visits to the tourist spots of Lucknow but was unable to travel since he could not fit into the small autos. It has indeed been a tough time for cricket fan in India.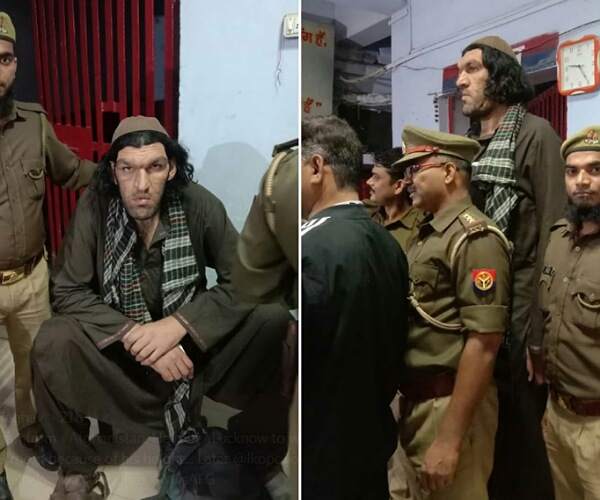 The ODI and flies and moths at Ekana Stadium
Click to know about Ruth Strauss, the wife of former England cricket team Captain Andrew Strauss dies at age 46 due to rare lung cancer!
As the match between Afghanistan and West Indies continued in the floodlight-lit stadium of Lucknow, flies and moths invaded the stadium on Saturday 9 November 2019 affecting the performance of the players. West Indies was trying to defend their total runs of 247 runs.
Many players of the West I dies team wore masks while fielding and batting which was both becoming difficult for them. Every time the ball hit the boundary rope, a dark cloud of insects would rise towards the sky. The one-day skipper of the West Indies cricket team, Kieron Pollard spoke two times to the umpires about the nuisance.
He told the media after the game which his team won:
"I've never played with so many flies around,"

"Health is very important, so something's got to be done about that."
Source: NTDV TV, daily mail UK