First African-American Superhero, Chadwick Boseman hot photo shoot for Rolling Stone. His Reaction when he was signed for Marvel's Black Panther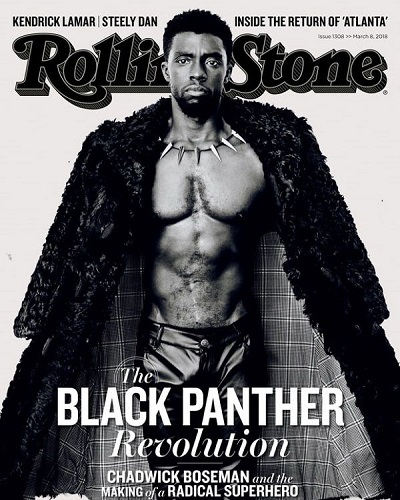 The new movie of Marvel, Black Panther's actor Chadwick Boseman is always in headlines nowadays as he is getting love from his fans from all over the world. The movie is said to be the biggest opener in box office for the month of February 2018. Till date, it has hauled $404 million in the box office worldwide.
Chadwick was the first African-American superhero. Recently, he was in news for his hot shirtless photo shoot for the cover of Rolling Stone's March 8 edition. And the fans are going crazy.
When asked about his success, he gave the humblest reply,
"I still remember the excitement people had seeing Malcolm X. And this is greater, because it includes other people, too. Everybody comes to see the Marvel movie."
He intend that he gets better opportunities as an actor.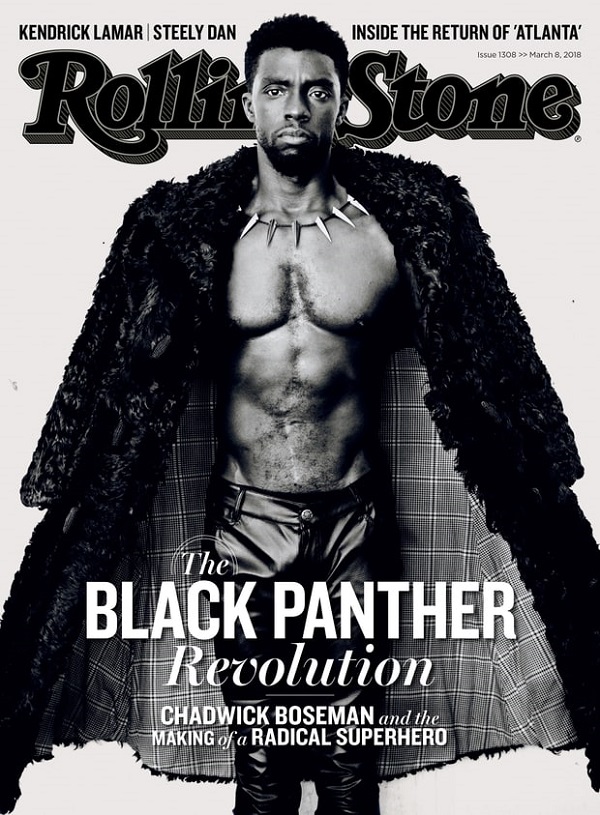 Chadwick Boseman lost his life to a cancer battle
Chadwick was famous for his leading role in 'Black Panther' all across the world. On Friday, August 28, the inside sources revealed that the actor lost his life to his 4 years of battle with cancer. Continue reading…
His lead actress' reaction to his hot photoshoot
The lead actress of Black Panther, Lupita Nyong'o is an African Mexican actress. She highly praised him after his hot photo shoot. She took her Instagram account to praise Chadwick.
She captioned,
"Imitation is the best form of flattery: @chadwickboseman I admire your quiet, confident, regal nature. You brought the wealth of all your knowledge, wisdom and physicality to T'Challa. You led us into the land of Wakanda without ego, without pretense, without fear. We reap the benefits now squarely because of your courage, your fierce dedication, your intense passion, and your grueling workout regimen."
What happened when Chadwick got the role of Black Panther?
When Chadwick heard the news that he will be signed as a superhero for the Marvel's Black Panther, the first thing he did was he called his father. He asked his father to do the DNA test to ask about his roots.
He said,
"I think it was his way of saying, 'As an African-American, I know you're disconnected from your ancestors and your culture and your traditions,' " Boseman says. " 'Here's my way of welcoming you back.' "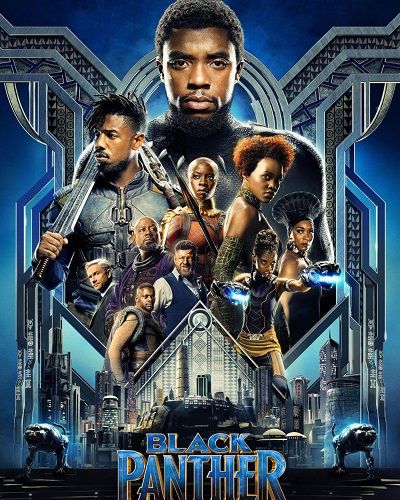 You may like to read Late Chadwick Boseman's Relationship With His Wife Taylor Simone. Couple Married On A Private Ceremony!
Short Bio on Chadwick Boseman
Chadwick Boseman is an American actor. He is best known for portraying Jackie Robinson in the American biographical sports film, 42 (2013), James Brown in Get on Up (2014), and T'Challain the Marvel Studios film Captain America: Civil War (2016). More Bio…