African music legend Mory Kante has died at age 70!
The music legend of Africa Mory Kante has died in Guinea. He was 70. Mory had taken African music to the world audiences and was an international figure.
Singer Mory Kante and his sad demise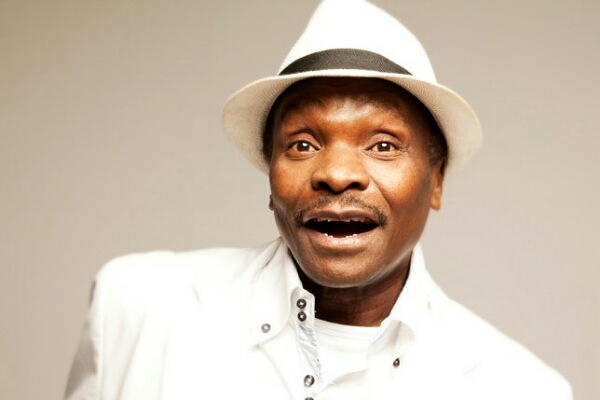 Mory Kante, the famous musician of African origin died in a hospital in the capital city of Conakry in Guinea. His son Balla revealed this news to the media and said that his father's age was 70. Mory was suffering from untreated chronic health problems that led to his death. His son explained:
"He suffered from chronic illnesses and often traveled to France for treatment but that was no longer possible with the coronavirus,"

"We saw his condition deteriorate rapidly, but I was still surprised because he'd been through much worse times before."
Tributes for Mory
Fellow musicians poured their tributes for their beloved star. Senegalese musician Youssou N'Dour said that Mory's death has left a great void in the world of music. He called Mory "a baobab of African culture".
Je viens d'apprendre avec consternation le rappel à Dieu de mon frère aîné et référence Maître Mory Kanté. Je ressens un énorme vide aujourd'hui avec le départ de ce baobab de la Culture Africaine. Repose en paix. De ton Frère affligé Youssou Ndour pic.twitter.com/L62RWiEbTh

— YOUSSOU NDOUR (@YoussouNdourSN) May 22, 2020
The president of Guinea also paid his condolences for the talented singer. President Alpha Condé said that after the death of Mory the African culture is in mourning. He thanked Mory and also stated that his career was an exceptional one.
#Mory_Kanté La culture africaine est en deuil. Mes condoléances les plus attristées…
Merci l'artiste. Un parcours exceptionnel. Exemplaire. Une fierté. pic.twitter.com/Acoxjyfwnb

— Alpha CONDÉ (@alphacondepresi) May 22, 2020
The other African musicians who also died of late are saxophone legend Manu Dibango, drummer Tony Allen, and Algerian singer Idir. Idir was also of age 70 at the time of his death.
About Mory Kante's career
Griots are West African musicians and storytellers. Mory was born into this famous family of griots. He used to sing so well that people soon nicknamed him as the electronic griot. He used to play the kora (West African harp) extremely well and was quite skilled in it.
His most famous and popular song was Yéké Yéké. It became a big hit in the 1980s that gave him international fame. There were a lot of remixes of this song. It reached the number one position in countries of Belgium, Finland, the Netherlands, and Spain. This song was from his album named Akwaba Beach.
Click on the link ahead to gain more information on Marc Maron devastated due to Lynn Shelton's death! Lynn's death reason, ex-husband and son
Mory was born on 29 March 1950 in Albadaria in Guinea. He has a mixed ethnicity; Malian and Guinean. He went to Mali at the age of 7 to learn Kora. He practiced Islamic religion and used to incorporate this type of music into his work.
Firstly, in 1971, he joined the band Rail Band. He became its lead singer in 1973 after Salif Keita left the band. His famous song came up in 1987. This was the first African single to hit the record sales of one million. He was into philanthropic work and became the Goodwill Ambassador of the Food and Agriculture Organization of the UN.
Click the link ahead to read more on Martha Hart, the widow of late Owen Hart criticizes WWE for their negligence and hand in the tragic death of her husband!