After 25 Years Where Are Amy Fisher And Joey Buttafuoco; Also Know What Did Mary Jo Buttafuoco Said About Fisher In The Recent Interview
The American woman Amy Fisher is widely known as  "the Long Island Lolita" in the media since 1992. At the age, of 17, she shot and seriously injured Mary Jo Buttafuoco. Mary was the wife of her illicit lover, Joey Buttafuoco. After the incident, she got the charge of first-degree attempted murder.
Eventually, she was allegedly guilty of first-degree aggravated assault. She got seven years in prison. Back in 1999, she became a writer and a pornographic actress after the punishment. After 25- years of the incident, where is Amy Fisher and Joey Buttafuoco? Moreover, in the recent interview, Mary Jo Buttafuoco also talked about Amy. What did she say? Scroll to know all the answer below.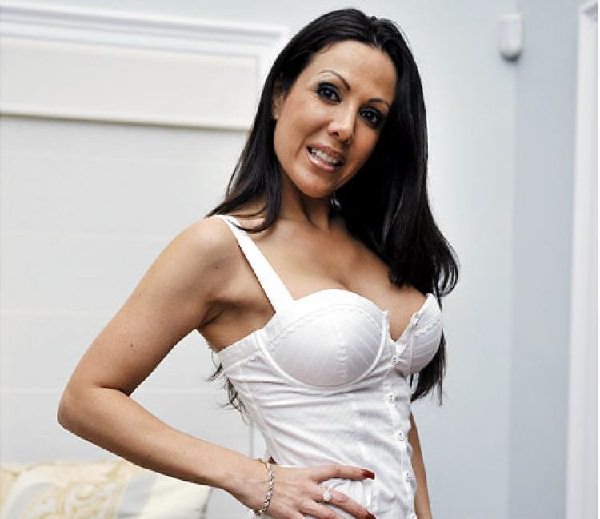 After 25-years, where is Amy Fisher and Joey Buttafuoco?
Before 1992, Mary Jo Buttafuoco, Joey Buttafuoco, and Amy Fisher were just normal people with their normal household life. But the year 1992 changed all of their lives in just some hours. Amy Fisher shot Mary in the head on the front porch of her home in Massapequa, New York. During the time, Amy was having a love affair with Mary's husband Joey Buttafuoco. Fortunately, Mary survived the accident but the love triangle caught the worldwide attention. Due to the incident, all three of them became the nationally recognized personalities.
Katie Lee marries Ryan Biegel! Know more about the Food Network Star, her relationship, previous marriage and engagement
After 25 years of the accident, let's take a small highlight to the life of all three of them.
In 2003, she divorced her husband and has moved on. She is currently 661 years old and resides her life away from the spotlight. However, she sometimes makes TV appearances. In the year 2010, Mary released a book named: Getting It Through My Thick Skull: Why I Stayed, What I Learned, and What Millions of People Involved with Sociopaths Need to Know.
After the gunshot half of her face is still paralyzed and is deaf from one ear. As the surgery was too risky, the bullet remains resided in her neck. She shared her feeling about the Fisher and the incident:
"It wasn't an assault. It was an assassination."
After the seven years in jail, she came out in 1999. After the release, she worked as a columnist for the Long Island Press. She was married to  Louis Bellera in 2003  and has three children. The couple is no more together as they divorced. In 2007, her sex tape leaked and it dragged her to the adult industry.
Amy made her appearance in her own pay-per-view adult film entitled Amy Fisher: Totally Nude & Exposed. Afterward, she also appeared in many other adult movies. In 2011, she left the adult industry. 41 years old Amy currently resides in Florida and also makes TV appearances sometimes.
After Amy's assault, Joey also got the indication of statutory rape, sodomy, and endangering the welfare of a child. However, at first he did not accept himself guilty, he made the confession that he had sex with Amy when she was only 16 years old. After his divorce with Mary, he again got married and still make TV appearances. He also appeared in dozens of movies.
Mary Jo Buttafuoco talks about Amy Fisher in the recent interview!!
After 25 years of the gun-shot, Mary has some words to speak out about Amy Fisher. In the recent interview, she sat down to talk about Amy. On a Tuesday episode of Dr. Oz's eponymous TV show, she said:
"You know, it's been 25 years. She's in her 40s now. She hasn't made good choices, that's her decision. I wish she hadn't. I forgave her, forgave her more for me, because again, like I said, when you got this anger and this bitterness you have to say, 'You know what, I can't keep you in my head anymore.' "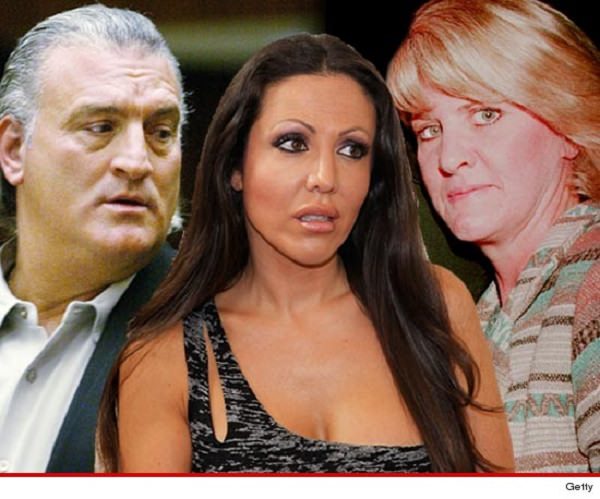 Furthermore, she added:
"I don't have a lot of thoughts about her other than kind of a waste — she's kind of a waste," 
Before this, they also have spoken words about each other occasionally. In 2008, Fisher opened up about Mary saying:
 "Mary Jo is a nonentity. People are angry at me because I'm a millionaire. But guess what? So is Mary Jo! She made more millions off of what I did than what I made."
Who is Michael C. Hall's wife, Morgan MacGregor? Dexter star has been married twice before, his affairs, breakups!
More About Amy Fisher
Amy Fisher is a pornographic actress, journalist, writer who hails from America. She gained a lot of attention in rather bizarre circumstances when she shot and severely wounded Mary Jo Buttafuoco, who was the wife of her lover named Joey Buttafuoco. See more bio…