After many failed relationship finally 'General Hospital' actress Vanessa Marcil got engaged to her new boyfriend, Can get married soon…
It's pretty sure that you all know about General Hospital actress Vanessa Marcil who was in the character of 'Brenda Barrett'. The gorgeous and stunning actress portrayed a very good role and is widely famous among her fans.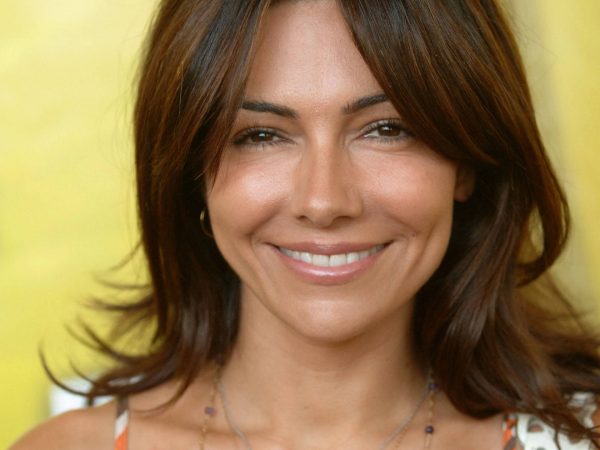 Vanessa Marcil is popular as the sexiest actress of soap opera even in her 40's. Being so stunning and gorgeous it's quite obvious that she has been an idol for man's fantasy and the only guy with a fortune would be with her. She had dated many men in the past and also faced failure many times.
Let's know about her past relationship history.
Vanessa Marcil's three failed marriages
At the peak of her career, Vanessa was one of the rising stars in 'American Soap Opera'. She also got the chance to work as a lead in hit drama series, Beverly Hills 90210 in 1990. At the same time, she met her first love, Brian Austin the while working on the show. The couple had amazing chemistry together.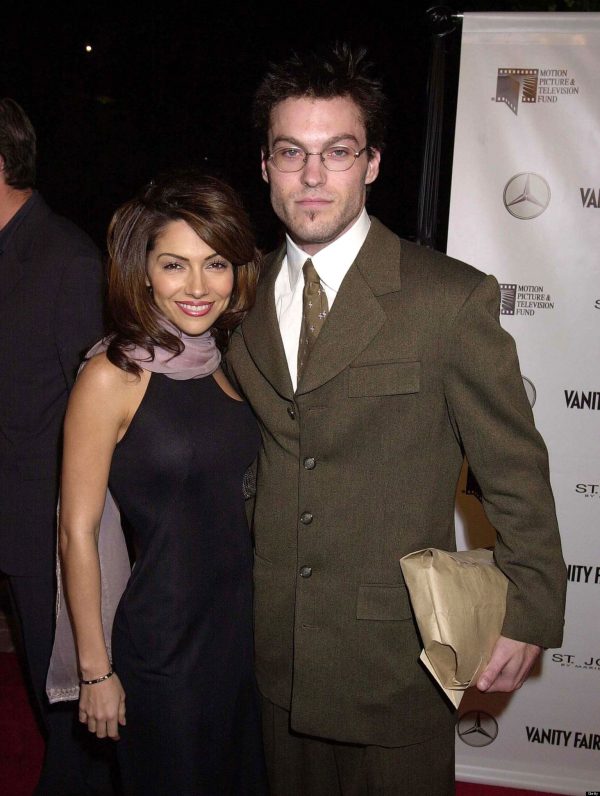 In 1995, she dated Nathan Fillion but split in 1996.
From 1997-1999, she was engaged to Tyler Christopher.
They started dating and also stayed in the live-in relationship for a year. They also gave birth to a lovely son Kassius Lijah on March 30, 2002.
But their split news in 2002, just after a month of their son was a shock for all of their fans. And the reason for divorce was, even more, drama as Brian accused his former girlfriend of the delay of payment of the loan that he had lent to Vanessa Marcil.
Marcil denied all the allegations and disagreed to pay even a penny. According to the sources, Brian lost the case with his ex-girlfriend and also lost $200k.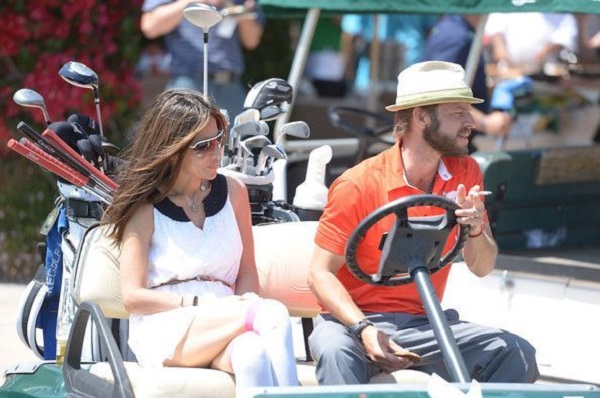 You may like to read Gaz Beadle and Emma McVey's 6-months-old son rushed to the hospital once again!
Although facing the heart-breaking experience in her first relationship she gave another chance to her luck. Her fortune gave a spark while she met the dashing actress Carmine Giovinazzo. 
They wed in the summer of 2010. They stayed happily married for around three years. And the storm hit the relationship and got divorced. Vanessa filed divorce claiming "irreconcilable differences" which was finalized on March 18, 2013.
This wasn't all, during their marital life Vanessa went through terrible miscarriage two times. And before the third attempt, they parted their ways. Not only divorce, but she also got spousal alimony after the separation as she had appeared during the divorce.
Her bitter experience of failed marriage doesn't end here. She again got married to Corey Feldman in 1989. Her third try with her fortune also went wrong. This couple ended up in divorce in 1993.
Also read The Cosby Show star Joseph C. Phillips faces a divorce from his wife Nicole Phillips!
Current relationships of Vanessa Marcil
Normally people give up in love and relationship after facing so much failure in marriage. But in the case of Vanessa, she again gave chance to herself and her love life.
And this time she was lucky because she finally found her soulmate. Ok! Let me make it clear, she got engaged to her mystery boyfriend, in 2015. She is soon turning to a gorgeous bride.
Vanessa announced her engagement through her official Instagram account. She posted an adorable picture of her hand with a beautiful engagement ring. Not only this, she captioned it informing about her wedding.
All of her fans are excited to know about her mysterious boyfriend. Wait, we found something from her Instagram account. The name of the mysterious man is MC and he's a deputy sheriff, serving for the country.
Well, we all are eagerly waiting to hear the news of her wedding bells. We wish for her beautiful life ahead with her mysterious man, unlike her previous relationship.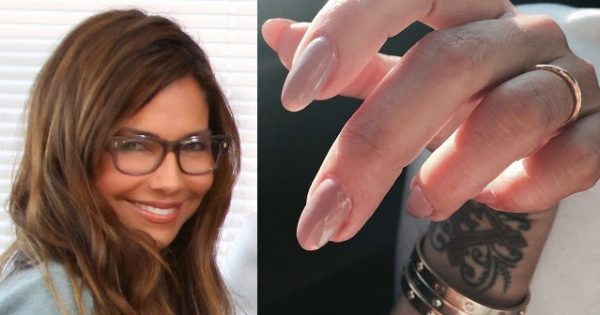 Vanessa's emotional message on Instagram regarding her son
Marcil became emotional after she was abandoned by her son, Kassius Lijah from her previous relationship with Brian Austin Green for five years.
She stated,
"12 years ago I was served legal papers and then spent 8 years+ defending myself and my son in custody court in response to his father & his stepmother trying to get full custody (that means I would have seen my son four days a month) and then asking me to pay them child support. They lost that case & a civil case asking me for 200,000."
Adding,
"I never spoke publicly in order to protect my then young son from paparazzi that used to follow him & terrify him. I had also never asked for child support of any kind and had never tried to take time away from Kass' dad seeing him. Ever. In the end they lost all of these court cases. The judge called them all 'Frivolous' They always had 50% custody and still did when court ended as I had and have NEVER asked for full custody."
Short bio of Vanessa Marcil
Vanessa Marcil is an actress and model. She is extremely prominent for her television role on "General Hospital" as Brenda Barrett and on "Beverly Hills" as Gina Kincaid. She is a hard-working person and has made a recognizable position in American film and T.V. industry. Currently, she is working hard for her upcoming televisions series and movies. More bio…