The aftermath of the news of Brad Pitt-Charlize Theron dating! Is Angelina Jolie upset?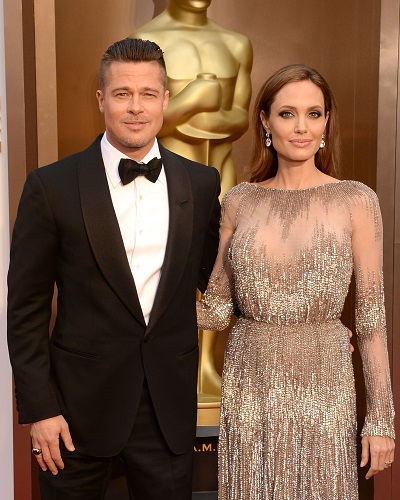 Since the news of Brad Pitt starting a relationship with actress Charlize Theron made headlines, the media has started gazing now at the other camp to know the reaction of Angelina Jolie and her kids. Is Angelina Jolie happy or upset with the couple? Let us find out.
Brad Pitt and Charlize Theron-are they dating?
Recently, there was this news in some tabloids that Brad Pitt has moved on with life and has started dating the famous actress Charlize Theron. It was said that the two are seen together often and Charlize has also visited the house of Brad in Los Angeles. But she has not met his children yet.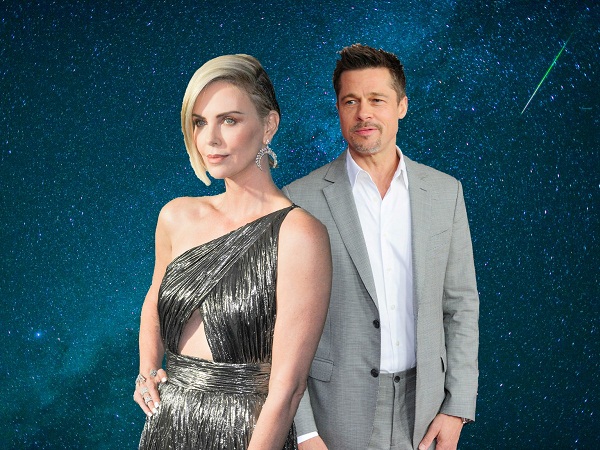 But this news has neither been confirmed nor denied by Brad Pitt or Charlize Theron. There was also contrary news circulated that the news of the dating of Brad and Charlize is untrue. But even if it was a rumor, it did leave some effect on Brad's ex-wife, Angelina Jolie. So what was this effect?
Angelina Jolie and her reaction to Brad-Charlize dating rumors
Though the dating rumors have subsided, Angelina is still bothered by them. An insider revealed to Hollywood Life the status of relations between Charlize and Angelina:
"Angelina has never been too warm toward Charlize because they've competed for some of the same roles in the past,"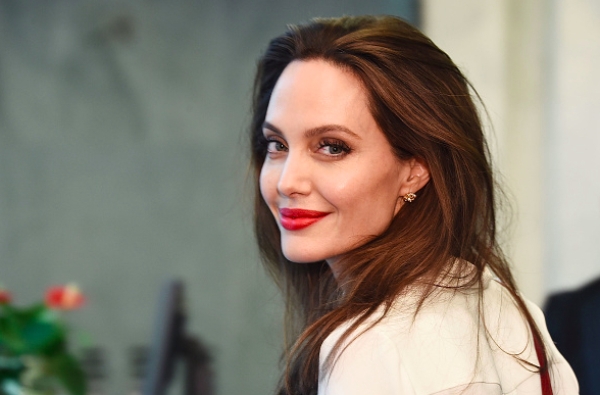 The source who spoke exclusively to Hollywood Reporter stated:
"She is upset that Brad would ever possibly pursue a relationship with someone he knows his ex-wife isn't fond of! Just the rumors alone are bothersome to Angelina; she feels like [Brad and Charlize dating] would be a bit of a betrayal. She doesn't like it at all and hopes it's not true."
Does Angelina Jolie miss Brad Pitt?
It does appear that Angelina misses Brad since as her children are growing, their mannerisms and behavior keeps reminding her of Brad. An insider disclosed a few months back:
"As Angelina's kids get older, they remind her more and more of their father Brad. It warms her heart to think the kids are taking on some of the amazing qualities she fell in love with in Brad. Angelina sees some of the kids mannerisms, their sense of humor, and other sweet characteristics of the kids are all subtly falling in line with how Brad behaves."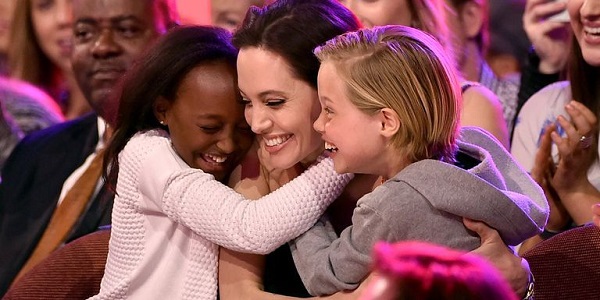 Otherwise, Angelina Jolie has been having some great fun times with her kids. She was rock climbing with Knox and Vivienne and also was seen in a local public park with her family handing out dog biscuits. Recently, Angelina has been seen coming out of Petco shop with Shiloh Jolie-Pitt who was holding a basket pack containing a mystery pet.
Does Shiloh want to shift to her grandparents' house in Missouri?
There was some news in between that Brad and Angelina's daughter Shiloh wants to shift to her paternal grandparents' home in Missouri.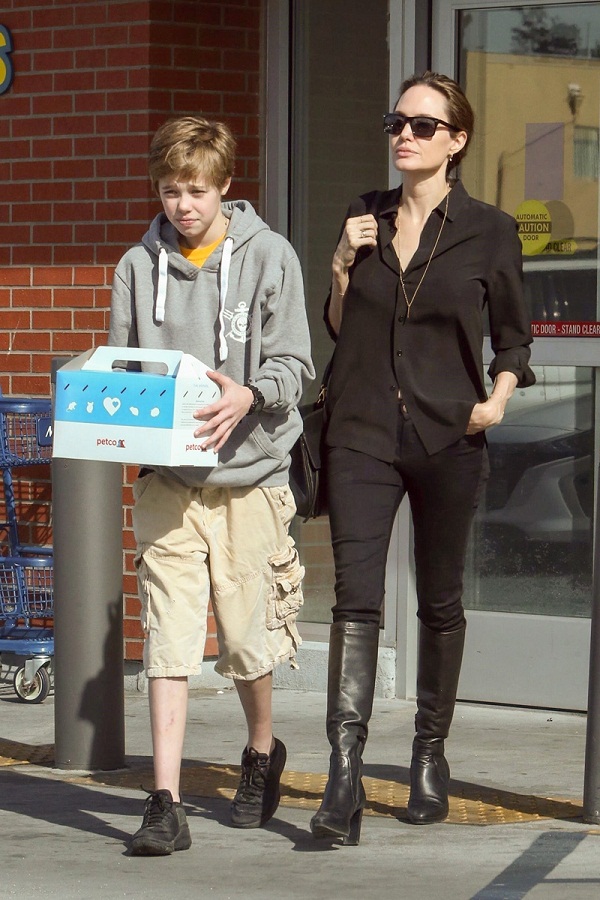 She loves the house of her grandparents, Jane and William Pitt and wanted a change in scenery amidst all the messiness related to her parents' divorce. But Gossip Cop has busted this rumor as untrue.
Short Bio on Angelina Jolie
Angelina Jolie is an American actress, filmmaker, and humanitarian. She is famous for playing the title role in the "Lara Croft" blockbuster movies, as well as Wanted(2008), Salt (2010) and Maleficent (2014). She is mainly popular for an award-winning actress and UN Goodwill Ambassador. More Bio…
Source: Gossip Cop, Extra TV, Hollywood Life