Ahmed Hirsi, ex-husband of Ilhan Omar has remarried in just 37 days of their divorce completion!
Ahmed Hirsi, the ex-husband of Ilhan Omar did not wait long. After just more than a month of the couple's divorce finalization, he took the step towards his next marriage. It was rather quick on his part to do so.
Ahmed Hirsi moves on quickly
The ex-husband of American politician Ilhan Omar, Ahmed Hirsi has moved on rather quickly from his first marriage to Ilhan Omar. He married just 37 days after the finalization of his divorce with Ilhan. Daily Mail UK has reported that Ahmed wed his girlfriend nurse Ladan Ahmed in Somalia. The wedding was an intimate and low-key one in order to avoid media scrutiny and criticism.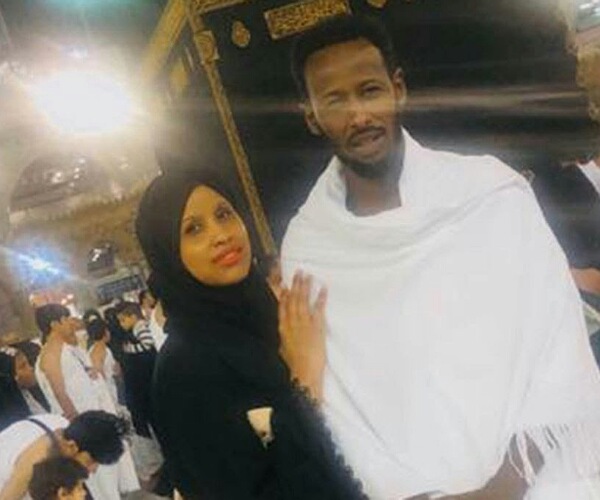 The report of Daily Mail further stated that Ahmed Hirsi, 39 married Ladan on 12 December 2019 in a traditional Muslim ceremony. The couple then jetted off to Saudi Arabia for their honeymoon. Ahmed posted a pic of himself with his new bride on his Instagram on 2 January 2020. He clicked the snap in the Holy city of Mecca in Saudi Arabia. Ahmed is smiling in the photo and he put the following caption on the post:
"I look forward to this new chapter in my life and I ask you all to join me in celebration," 
The post got several congratulations and blessings from fans and friends.
Ilhan Omar and Ahmed Hirsi's relationship
The relationship of Ilhan are rather complex. At first, she dated and had an engagement with Ahmed Hirsi in 2002. The couple had a faith-based marriage after which they applied for a marriage license which was denied to them. They had two kids together. But 2008, they split. She then British citizen, Ahmed Nur Said Elmi in 2009. But by 2011, they had called it quits.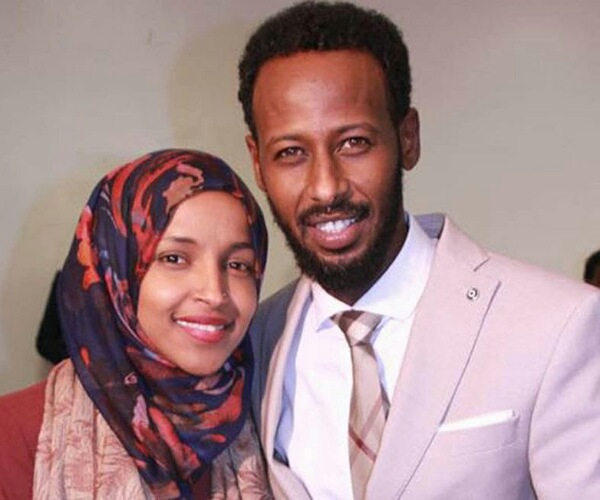 Ilhan then again came close to her first husband Ahmed Hirsi and they had a third child in the year 2012. In 2017, Ilhan divorced her second husband Ahmed Nur Said Elmi legally. She then went ahead and married Ahmed Hirsi again but this time in a legal way. The couple with their three kids resided in Minneapolis. But soon their marriage crumpled again due to allegations of her affair with DC political consultant Tim Mynett. On 7 October 2019, she applied for divorce from Ahmed Hirsi and got it on 5 November 2019. And Ahmed Hirsi married his new girlfriend on 12 December 2019.
Ilhan Omar and her alleged affair
Ilhan is said to be in a relationship with Tim Mynett. He has, also divorced his wife and on 19 December 2019, he was walking out of the divorce court in Washington DC. He was all smiles 's nice his divorce also has undergone completion and got the final approval of court.
Click to read on Ilhan Omar retaliates and states that she cannot be silenced by such anti-Muslim remarks!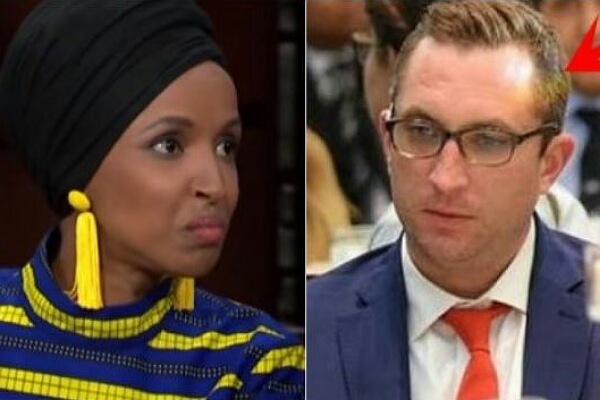 Tim' s ex-wife Dr. Beth Mynett (née Jordan) has revealed in her court documents that Tim had admitted to her in April 2019 that he is having an illicit relationship with Ilhan. A friend of Ilhan Omar said that Ilhan and Ahmed Hirsi had split in March 2019 and it was after their breakup that she drew close to Tim.
Source: New York Post, Wikipedia