Aidan Gillen gushes about his stabilizing girlfriend, Irish actress cum musician Camille O'Sullivan!
The game of Thrones star Aidan Gillen gushed about his Irish musician girlfriend Camille O'Sullivan recently. They are dating now for the past six years.
Aidan Gillen gushes about girlfriend
The actor Aidan Gillen spoke about his love life recently. He credited his girlfriend, Irish musician and actress, Camille O'Sullivan of supporting him. He added that she was the main stabilizing force of his life. Aidan who hails from Dublin said:
"Camille and me have been together for about six-and-a-half years and she's definitely been a stabilizing force in my life,"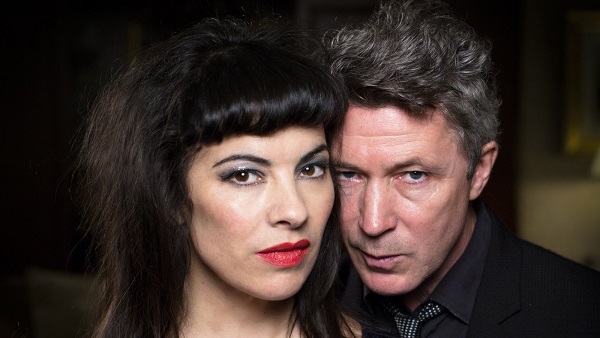 The Game of Thrones star has been in a relationship with the Irish musician and actress for six years.
He added:
"She's been an inspiration. She's great fun. It was like finding someone who was like me but not totally like me. We understand each other but there are mysteries, too, that you want to unpick,"
Aidan and Camille-the lives and relationship timeline
Aidan started his career young as a teenager when he worked with the Dublin Youth Theater. Later he moved to London. While Camille is from London and her father was an Irish racing car driver while her mother was a French artist. She studied architecture for four years and was called the singing architect.
The Irish couple, Aidan, 52 and Camille, 45, is now dating for the past six years. But they are yet not engaged and also have no children together. Last year, Aidan was on an on-air interview with Lorraine Kelly and Loraine referred to Camille as his fiancée. But Aidan correctly her promptly and said that they were not yet engaged. But Aidan clarified on his reaction on the show later when he said:
 "The Lorraine interview wasn't awkward, it was just my genuine reaction,"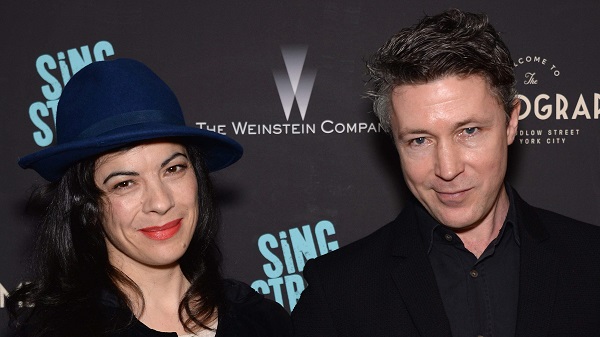 He elaborated:
"Camille wasn't my fiancée, and I was still married and I didn't want my kids to be watching TV and think my father is getting married to someone and we don't know about it."
Aidan and Camille have no plans to get married as yet. He added:
"We both have kids and they're the priority."
The previous relationships of the couple
Aidan Gillen was earlier married to Olivia O'Flanagan. The two dated and wed in 2001. The couple shares two children together. They have daughter Berry Murphy and son, Joe Murphy. Their married life went well and in 2009 he had dedicated his Irish Film and Television Award to his wife and children. He had said that they are a great motivation for him. But later things went sour and the couple separated in 2014. They are not divorced but staying separately and co-parenting their kids.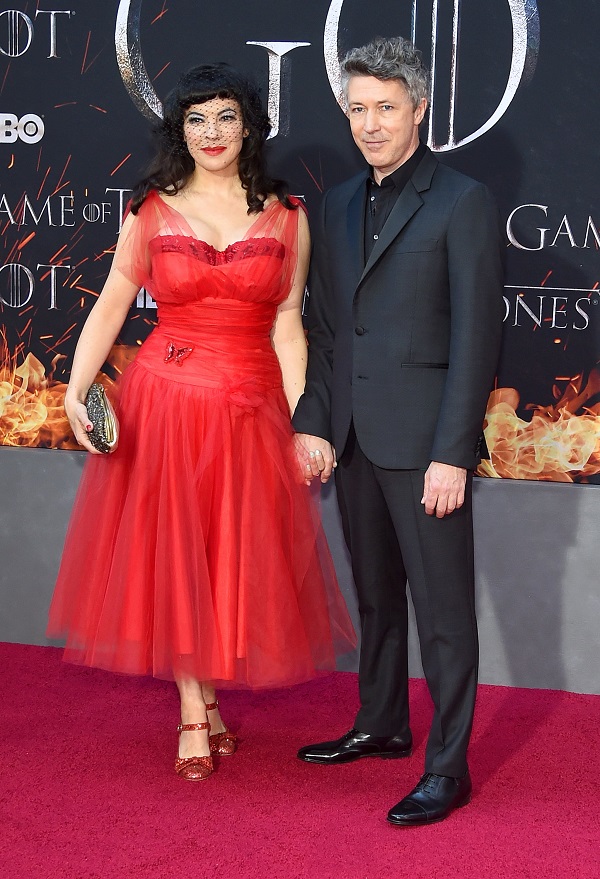 On the other hand, Camille was earlier in a romantic relationship with Mike Scott. He is the lead singer of The Waterboys. The couple has a daughter called Lila-Elodie. But they are separated and she is now dating Aidan since 2014 after his split from his first wife.
Also, read on Olivia O'Flanagan; the ex-wife of actor Aidan Gillen! Her life, career, and relationship details!