Airlines and airports undergo drastic changes to prevent spread of coronavirus!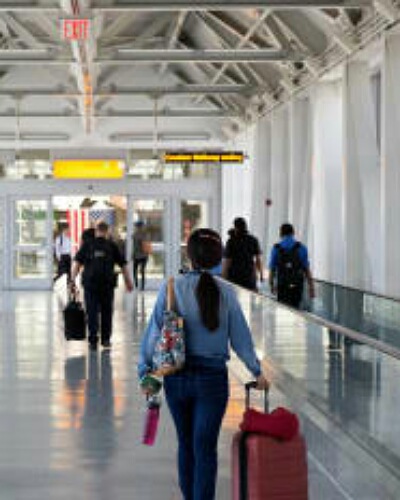 Air transport has hit an all-time low.
People are in self-isolation and travel only if they have to return home or there is some emergency to do so.
But even during these limited reasons to travel, it is not without the constant fear of contracting the coronavirus while on-board or at the airports.
---
But the aviation industry has also taken precautionary steps to see to it that travel does not contribute to the spread of the deadly infectious disease. So what are these changes?
The on-board changes due to coronavirus pandemic
Transportation Security Administration has revealed that the number of passengers traveling by plane has hit a 10-year low. The drop is substantial and the industry is facing economic issues due to it. The losses are considerable and many airlines may find it hard to recover.
Most of the airlines have canceled flights. But those who do operate part of the fleet have made changes to combat the spread of the infection. In order to keep the passengers safe, the airlines have completely stopped or restricted the in-flight refreshments. The passenger's mow can bring their own food and beverages onboard. Delta Airlines now only provides bottled water on board. Other major airlines have also followed suit.
Besides, the airlines are also employing social distancing in the plane. The middle seat is left vacant. And after all, have boarded, the passengers are allowed freely to change their seats if they are not totally happy with the social distancing and feel the need to have more distance between two individuals.
More about the changes on-board
The safety of our customers and employees is and always will be our top priority. Here are some of the ways we are taking action to protect everyone. https://t.co/82iSumZLha pic.twitter.com/4xg9PkGfX6

— United Airlines (@united) March 7, 2020
The airlines are putting the new guidelines and changes on their social networking sites. Besides, they are making people aware of how they can protect themselves during travel in the highly infectious air around. Alaska Airlines has provided the privilege of canceling or rescheduling flights if they feel that they will be unable to revise adequate social distancing for its passenger list.
The airlines have also increased their hygiene and sanitation standards in the planes. They have enhanced on onboard cleaning. Passengers can bring on board with them their own cleaning products so that they are at ease and more comfortable.
Caring for you is our top priority. Take a look at some of the steps we're taking to protect you when you fly with us. pic.twitter.com/eRDYLJwVcg

— Delta (@Delta) March 27, 2020
Changes in the airports
What about at the airports? The US airports want people to follow the standard guidelines which the Centers for Disease Control and Prevention have provided for preventing transmission of coronavirus.
During the quests at the airports such as for checking, security, immigration, people are encouraged to follow social distancing and wearing of face masks at all times inside the airport premises.
Avoid touching places and wash hands frequently. Besides, do not take your soiled hands to your face, eyes, mouth, and nose.
Click to read on Frozen II actress Rachel Matthews tested positive for Coronavirus! Know about her famous relatives
Hand sanitizers are placed at strategic places at the airports for use of the travelers. Transport Security Administration is now allowing one 12-ounce bottle of alcohol-based hand sanitizer per pax.
VIDEO: Wondering what you can take in your carry-on bag to stay healthy?
✅ hand sanitizer
✅ disinfecting wipes
✅ face masks
✅ and remember, you can ask our officers to change gloves
More info at https://t.co/tDqzZdAFR1 pic.twitter.com/QVdg3TEfyo

— TSA (@TSA) March 12, 2020
Delta and American Airlines have closed their sky lounges. And most airport restaurants are either closed to work during restricted timings.
Cleaning at the airports has been made more frequent. Hope all these measures can defeat the virus which has, already taken a considerable toll on people in the world.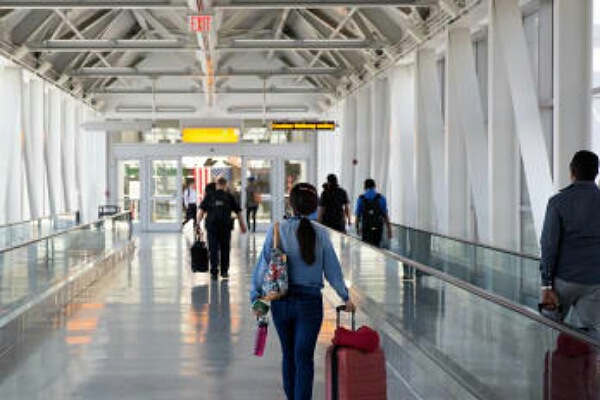 Source: CNN