Airplane overhaul and cabin interior changes! Has it happened? Why not?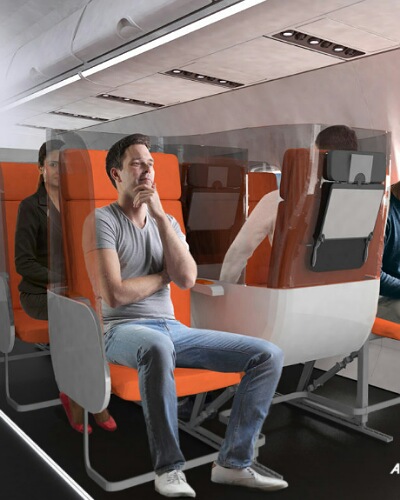 When coronavirus struck and air travel halted due to its propensity to spread the deadly virus, there was a lot of talk about airplane overhaul. Aviointeriors had suggested a lot of safer alternatives make air travel possible and at the same time safe.
Now that air travel has started on a limited scale worldwide, except for compulsory face mask-wearing and social distancing, nothing has changed in aircraft! Why?
Air travel and airplane overhaul
With the advent of the coronavirus, air travel was stopped and the international borders closed. There was a lot of talk about trying to make air travel safer. The aircraft designer company Aviointeriors has suggested several alternatives that would help passengers travel safely with no risk of catching deadly viruses.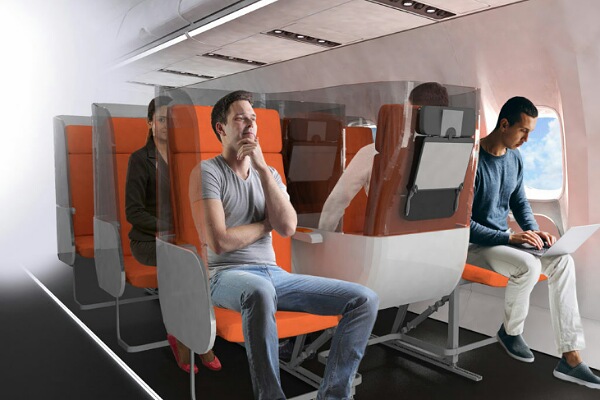 The company had talked about plexiglass dividers between passengers, the introduction of staggered row layouts, the use of zig-zag seating arrangement, and space-age transparent bubbles around the heads of passengers.
Now limited air travel has resumed. And airlines are enforcing hand disinfection, mandatory face masks, and keeping a safe distance. But no fundamental changes have taken place in airline seating. No airplane overhaul had occurred!
Medical understanding of COVID-19 spread
As time is passing by, the knowledge about the virus is increasing. It is now clear that the virus spreads more by droplets and aerosols rather than fomites only. Hence, airlines rightly enforce the use of face masks during travel to prevent viral transmission. The aviation companies ban people who do not abide by this rule for the safety of others.
Aircraft have in-built high-efficiency particulate air or HEPA filters. These aid in making the in-cabin air controlled. International Air Transport Association (IATA) said:
"The reasons for the apparently low rate of in-flight transmission are not known,"

"But could encompass a combination of the lack of face-to-face contact, and the physical barriers provided by seatbacks, along with the characteristics of cabin airflow. Further study is anticipated."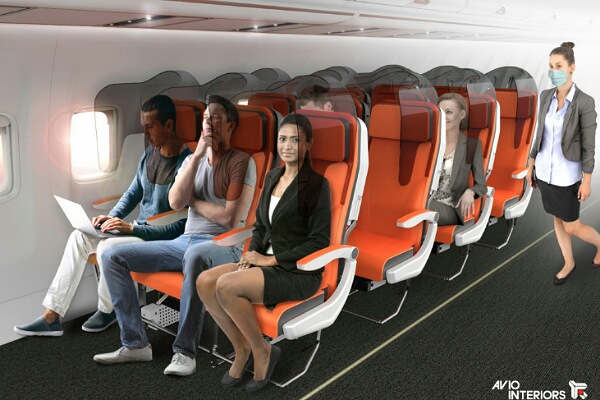 Making cabin seat alignment changes-a costly and prolonged affair
Though suggested seat arrangement changes would greatly help in preventing infection spread, at the moment, they do not seem economical. The airlines are already in a financial crunch due to the coronavirus pandemic. And they would not be able to bear the extra burden of changing cabins. Hence though good, at the moment, they do not seem viable options.
Moreover, there is the challenge of getting safety certification after the cabin seat changes. The changes should be fire-resistant and non-toxic for passengers. There should be no sharp edges, should be of strong material, and not block passageways. Additionally, these changed items require to have crash testing. Mark Hiller, chief executive officer at Recaro Aircraft Seating states:
"Certification has been the main challenge. When you add a feature to the seat that increases weight, the entire seat must be recertified. It's not an easy process, but creating a long-lasting, durable solution is what we are focused on."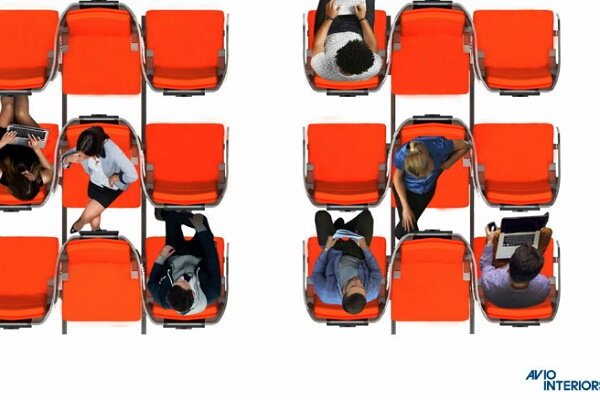 Besides the expenses, it needs time to put these suggested changes into action. Airlines need to be sure that these changes will fetch them returns in the future. Minimizing the time that the crew is inside the cabin, doing away with meals, and using antimicrobial fabrics for cabin interiors for the moment should suffice!