AJ Pritchard's girlfriend Abbie Quinnen swiftly avoids a wardrobe malfunction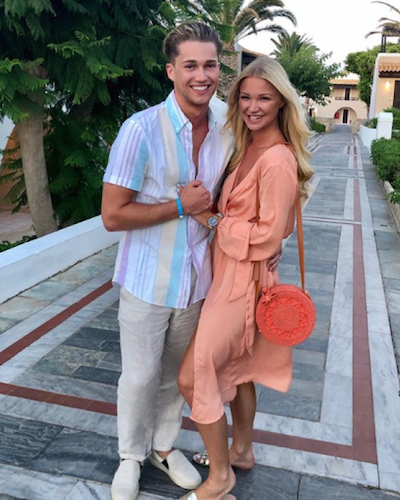 Professional dancer AJ Pritchard's dancer girlfriend Abbie Quinnen chose a risky outfit for the September 10th event. It's either the dancer who wanted to challenge her luck or she properly knew what she was in for.
In the event, she stood out in all aspects and had all eyes on her. It's still shocking to see Abbie walk away with such grace avoiding all possible chances of a malfunction.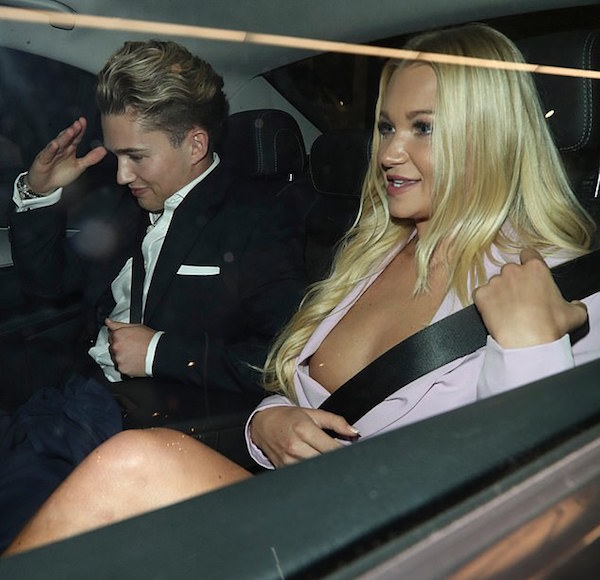 Also, read if Diddy is old enough for Lori to be called Daddy!
Attires for the award show
AJ Pritchard attended the TV Choice Award at London's Hilton Park Lane on Monday night with his girlfriend Abbie Quinnen. Many stars inspire the public to dress like them but attack with high-price dresses.
However, this time Abbie seems to have made it easy for the public as her dress was Pretty Little Things on a bargain. She's made it easier for people to copy her look with a bargain dress.
Abbie Quinnen seemed to have opted for an adventurous night as she went bra-less only with her sexy suit. Well, that seems dangerous for a person who has millions of cameras flashing over her.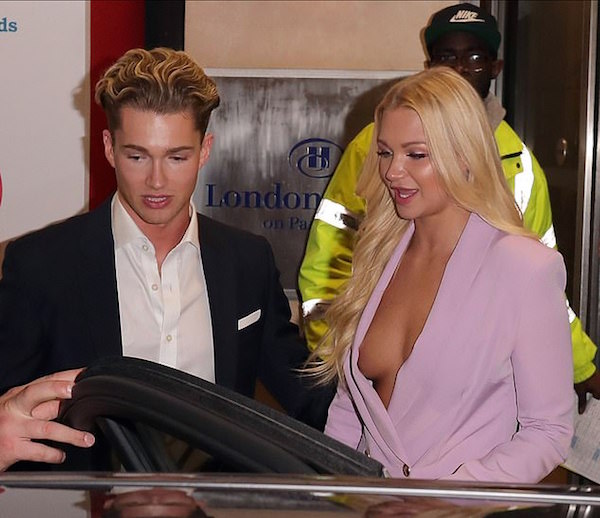 Look for Kehlani's love life.
She opted for a contoured make-up look with her gorgeous blond bouncy waves. Abbie let her hair down over the shoulder allowing her gorgeous facial features enhancement. She assisted her sexy pink mini-dress with a golden-strap shining pair of heels.
Abbie and AJ seemed to have complemented each other in their outfits. While Abbie was busy avoiding any possible malfunction in her minidress, AJ was busy stealing hearts in his navy blue suit with an undone white shirt. Assisted by high threats, however, Abbie managed to drop a million jaws.
Abbie Quinnen and AJ Pritchard
AJ Pritchard, a professional dancer on Strictly Come Dancing, confirmed his relationship with his girlfriend Abbie Quinnen. He made their relationship public through a social media post in July.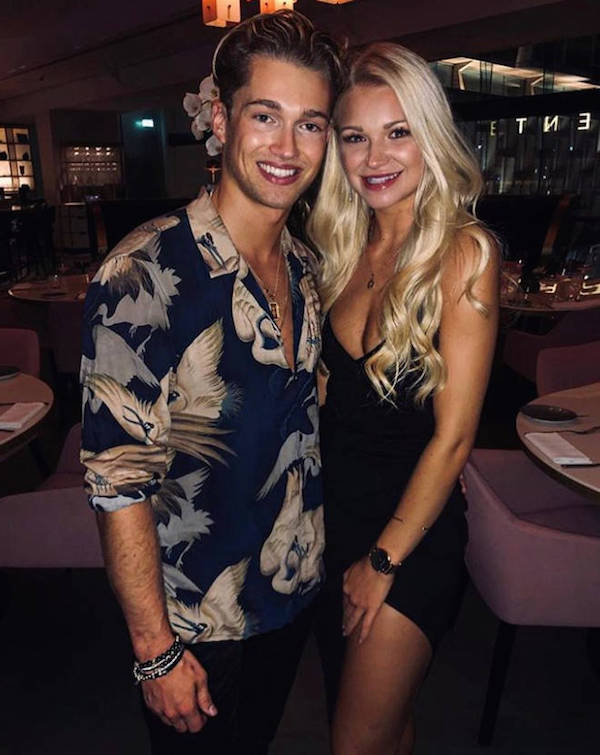 It's good to know about Miley and Kaitlyn moving on from their exes and starting a new romance.
He captioned the picture of himself with Abbie "exactly what the doctor ordered".  The pair seems to be happy and enjoying each other's company as per the posts they have shown to date.
The pair seems to be adding colors to their colorful lives of each other. AJ seems to be proving to the world the strength of their relationship by taking her out at every event he attended.
Abbie and AJ last month set on a double date with AJ's brother Curtis Pritchard and his partner. Abbie posted a picture of the couple saying "Making Memories" and having cute times together. Since the couple confirmed the dating rumors in July 2019, we like to believe they dated since then.