Who is Akiko Matsuura? Insight on her relationship with ex-boyfriend Charlie Heaton, their children, age, Instagram and more biography
Akiko Matsuura known as Akiko "Keex" Matsuura is a drummer and vocalist who is a member of the English bands Pre and Comanechi. Akiko played drums with The Big Pink and has a side project called Sperm Javelin.
She is originally from Japan and has provided vocals and played drums in a number of bands.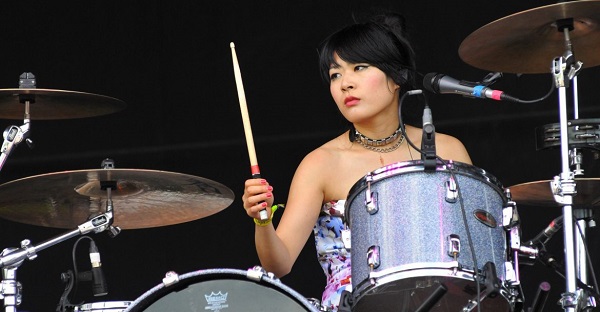 Akiko Matsuura's children
Akiko Matsuura is the mother of Archie Heaton. She gave birth to son Archie with her ex-boyfriend Charlie Heaton. Her son Archie was born on 19th May 2014 in England. Archie is half Japanese from his mother's side.
Charlie was just 20 years old when he had a son with ex-girlfriend Akiko. Both the parents were pretty young at the time. Even though they are not together and live in separate places but they have maintained an amicable relationship for the sake of their son.
Akiko is a  working mother with shared parenting with her ex-boyfriend Charlie. As per sources,
"Charlie is in L.A. most of the time auditioning and was filming for Stranger Things, but he jumps across the pond to London to see their son. Akiko and Charlie are amicable coparents."
More on their son
Fans were unknown about them having children together as they had not broken the news of Archie's birth. When Heaton was detained at Los Angeles International Airport for alleged cocaine possession, the news of their son was out. In his luggage, there were traces of cocaine.
Heaton said,
"My planned travel to the U.S. last week was affected by an issue at U.S. immigration, and I am working to rectify it as soon as possible. I do want to clarify that I was not arrested or charged with a crime, and cooperated fully with the U.S. officials at LAX."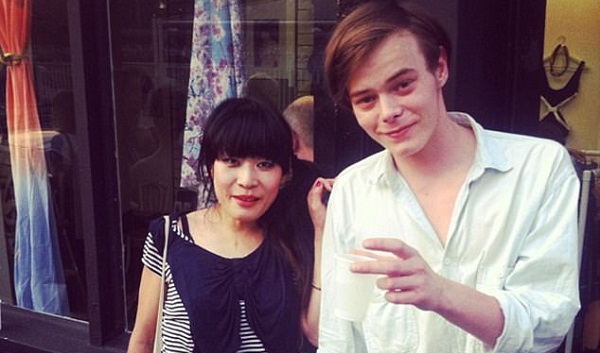 He added,
"I'm sorry to all the fans and my Stranger Things family for missing the premiere. We are all so proud of this season and I would never want this story to negatively impact the show."
His situation might not have impacted on his visit to his son Archie.
Akiko Matsuura and Charlie Heaton's relationship
Akiko Matsuura and Charlie Heaton met each other when they both were part of the band Comanechi. They met each other in their teen years and fell in love. Their band Comanechi toured for a year when they were dating each other. Akiko was the musician and frontwoman of the band.
Her ex-boyfriend Charlie left the band in 2015 for his acting career. They broke up eventually but have maintained an amicable relationship. Heaton is spending more time in the USA. Charlie has been dating his co-star Natalia Dyer. They met on the set of Stranger Things and are together. Fans love their onscreen and offscreen romance.
Akiko is private about her life. She has not revealed if she is dating anyone after Charlie or not.
What is Akiko's age?
As per sources, the Japanese musician Akiko Matsuura is 24 years old at present. Akiko is private about her life. She has not disclosed her parents either. Matsuura is known for her eccentric actions during performances.
Similarly, she keeps the event exciting and claims to dislike when singers stand in place and don't do anything to make things interesting. While she plays drums for The Big Pink, Matsuura is known to take on lead vocals for both Pre and Comanechi.
Akiko Matsuura's Instagram
Akiko is active on her Instagram account with almost 500 followers. As seen from her Instagram, Matsuura is a big-time foodie. She has uploaded a variety of foods on her Instagram page. She also loves traveling with her friends and band members. We can see adorable soft toys on her Instagram page.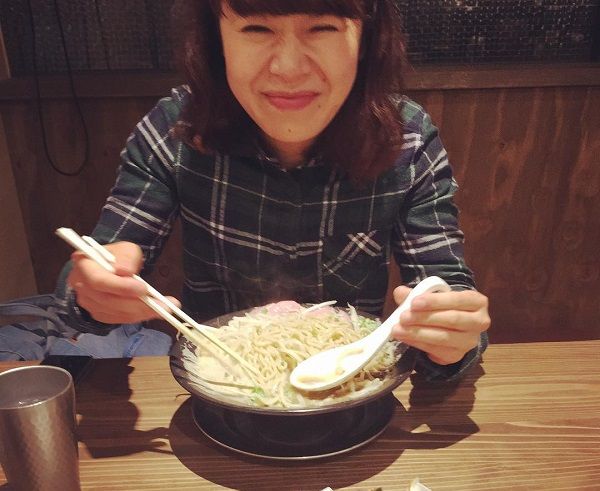 Short bio on Charlie Heaton
Charlie Heaton is a famous actor and musician of England. He is best known for playing Jonathan Byers in the Netflix supernatural drama series Stranger Things since 2016. Previously, he was the drummer of a noise-rock band called Comanechi. Read more bio…