Meet Akshata Murthy, the Multi-Millionaire Wife of UK's Prime Minister Rishi Sunak!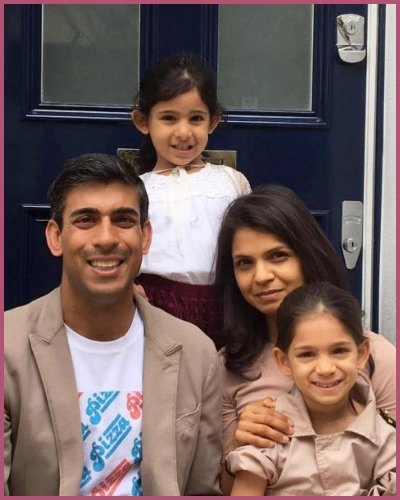 Akshata Murthy is the wife of the UK's new Prime Minister Rishi Sunak.
Apart from being the wife of the Prime Minister, Akshata is also an heiress to a fortune worth billions.
In fact, Murthy and Sunak make one of the richest couples in the United Kingdom.
---
Akshata Murthy is one of the UK's richest people
Many people know Akshata Murthy as the wife of Rishi Sunak, who is the new Prime Minister of the UK.
What most don't know is that she is the daughter of Indian billionaire, Narayan Murthy and his wife Sudha Murthy,  the co-founders of Infosys.
The heiress had spent a larger part of her life in the US and India, where her father founded a company worth billions.
Sunak first met his future wife while studying at Stanford University. Rishi who won a Fulbright scholarship to study there describes his wife as  'an artistic and fashion-loving student with a deep passion for India's traditional craftsmanship.'
Murthy and Sunak's relationship is proof that opposites attract. The new Prime Minister once admitted that the two are completely different from each other adding: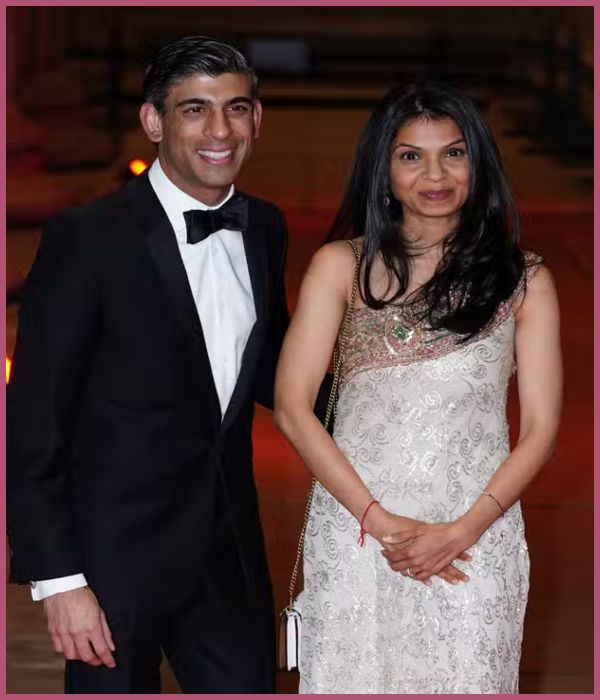 'I'm incredibly tidy, she's very messy….I'm much more organised, she is more spontaneous,' he revealed. 'She is not going to love me for saying this but I'll be honest with you, she is not big on the whole tidying thing. She is a total nightmare, clothes everywhere… and shoes… oh God, shoes.'
Being the daughter of one of the richest people in the country, Akshata is worth millions of dollars.
While her husband is reported to be worth around £200 million, Akshata has around £500 million in her name.
The combined net worth of the couple is estimated to be more than the late Queen Elizabeth II.
The couple owns many properties worth millions. That includes a £7 million house in London's posh area Kensington where they reside with their two daughters Krishna and Anoushka.
The girls attend a private all-girls school in South Kensington where Beckham cub, Harper is a fellow pupil.
Akshata once got into trouble for her non-dom status
Akshata is also a fashion designer by profession who set up her own brand called Akshata Designs in 2007. She studied at the Fashion Institute of Design and Merchandising in  LA.
In an interview with Vogue, Murthy talked about her motive behind her work and said:
'I'm about the story behind a particular garment, it's authenticity, craftsmanship and protecting a rich heritage,'

'I care about doing something in India, for India because it's part of our family's DNA.'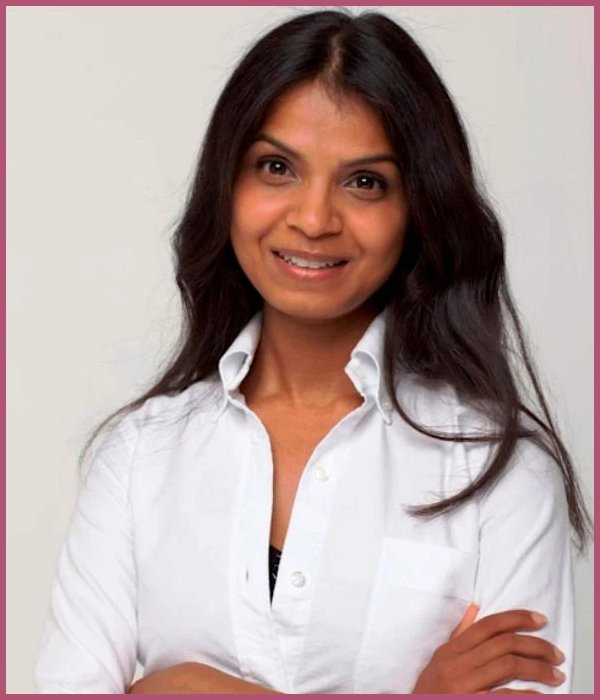 Akshata's mother who is an engineer and scholar used to scold her daughter for paying more attention to fashion than her academics.
Murthy holds shares in her father's business Infosys and is the director of the business she and Rishi jointly set up called Catamaran Ventures.
Akshata came under fire, back in April when it was revealed that she had non-dom status in the UK. She was accused of using her status to avoid taxes.
After public backlash, Murty's spokesperson said:
'Akshata Murty is a citizen of India, the country of her birth and parent's home. India does not allow its citizens to hold the citizenship of another country simultaneously. So, according to British law, Ms Murty is treated as non-domiciled for UK tax purposes. She has always and will continue to pay UK taxes on all her UK income.'
Akshata later relinquished her non-dom status and now pays tax to the British government on all her worldwide income.