Alan Alda reveals the secret of his 61-year-old marriage to his wife Arlene!
Can you imagine a Hollywood marriage lasting for more than 6 decades? It is unthinkable but true. American actor Alan Alda has been married to his wife Arlene Alda for 61 years now and the marriage is still on and a happy one.
Alan Alda revealed the secret behind his long-lasting married life with the same wife. He disclosed how his and his wife Arlene's marriage has stood the test of time over the years.
Alan Alda, his married life and it's secret
Alan Alda, the legendary actor told US Weekly on 3 December 2018 about his great-going relationship with his wife. Alda, 83 disclosed that the couple has a hilarious trick to make the marriage work. Alan said:
"[My wife] says the secret to a long marriage is a short memory,"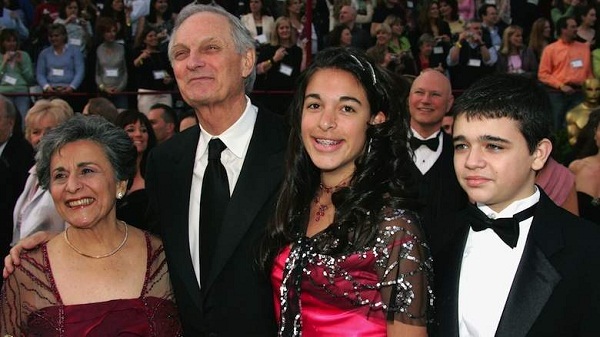 Alan was attending the premiere of Paris to Pittsburgh in New York City when he spoke to US Weekly. He said that his wife Arlene is the best present that he had received during the holidays.
Alan Alda talks of the first meeting with his wife Arlene
Alan had previously talked about the sweet way that he had met his wife-to-be. It was at a party and for him, it was love at first sight since he felt that she would be his future wife. He had told Today show in April 2015 on how the two met and hit off instantly.
He said:
"The hostess of the evening had made a rum cake and she put it on the refrigerator to cool. The refrigerator shook and the cake fell off the refrigerator and hit the floor, Arlene and I were the only two people who went in with spoons and ate it off the floor. That's how you know. When two people eat a cake off the floor, that's it for life."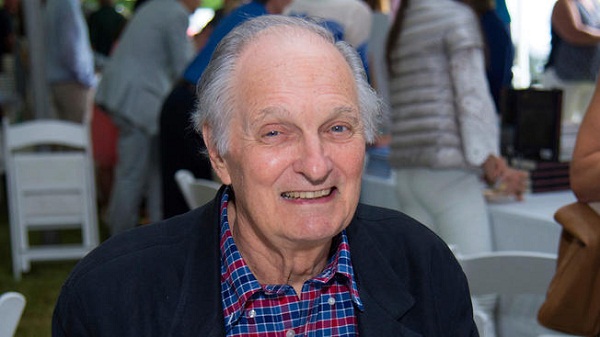 But Alan does not feel that they are an exceptional couple since he knows people and has friends who have been married for a much longer time compared to his marriage with Arlene. The Golden Globe award winner said:
"We have friends who have been married as long or longer," 
He added:
"I think in Hollywood, it gets talked about more."
You may also read:
LaTanya Richardson and the secret of her four decades of marriage to Samuel L. Jackson!
Elisa Gayle Ritter marriage to Narvel Blackstock and relationship details here! Who are they dating now? Did they remarry?
Gwyneth Paltrow reveals that her marriage to Brad Falchuk had not one but two celebrity chefs!
His reel-life love story similar to his real-life love tale
In the early part of 2015, Alan had acted in the movie called The Longest Ride. In this movie, there were two iconic love stories. Alan felt that his on-screen character was similar to himself in real-life. He said:
"It was one of the few parts I played where — let me see if I can find the most accurate way to say this — the emotions I feel in real life were as close as I ever felt to the emotions of a character,"
In the film, Alan had played the character of Ira Levinson who had been married to his first love, Ruth for decades. Alan continued:
"What I like about the movie is that it is about long-term love. Most movies end when the long-term love is about to being. Most movies deal with the excitement of new romance, which can be translated into long term, but that takes some doing. I think this is kind of a realistic look at a relationship."
Short bio on Alan Alda
Alphonso Joseph D'Abruzzoor Alan Alda is a legendary American director, actor, comedian, and author. He is famous for his role as Hawkeye Pierce in the war TV series M*A*S*H (1972–1983). Moreover, he is a six-time Emmy Award and Golden Globe Award, winner. More info… 
Credit: US Weekly