Alan Cumming to the Rescue! Actor in a Search for Hollywood's Lost Chimp!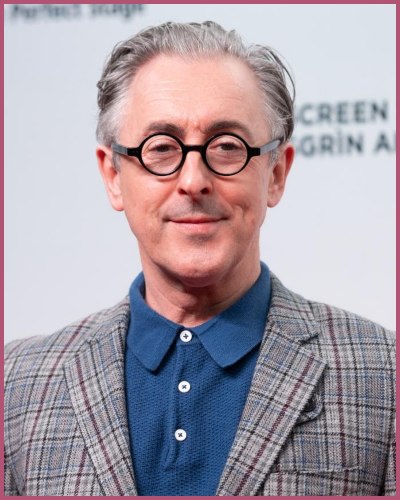 Alan Cummings revealed that he wants to save the chimpanzees of Hollywood.
The actor has spent years searching for his chimpanzee named Tonka.
Last year, he even offered $20,000 to anyone who found Tonka.
---
Alan Cumming wishes to save the chimps of Hollywood
Alan Cumming has spent years fighting for a long-lost buddy chimpanzee, Tonka, who was also his co-star.
The actor joined hands with the advisory council of Floridian sanctuary Save the Chimps and hopes to educate the education industry about the trouble animals face.
In a new public service announcement of the committee, the Good Wife star said:
 "I feel a personal connection to many of the residents here,"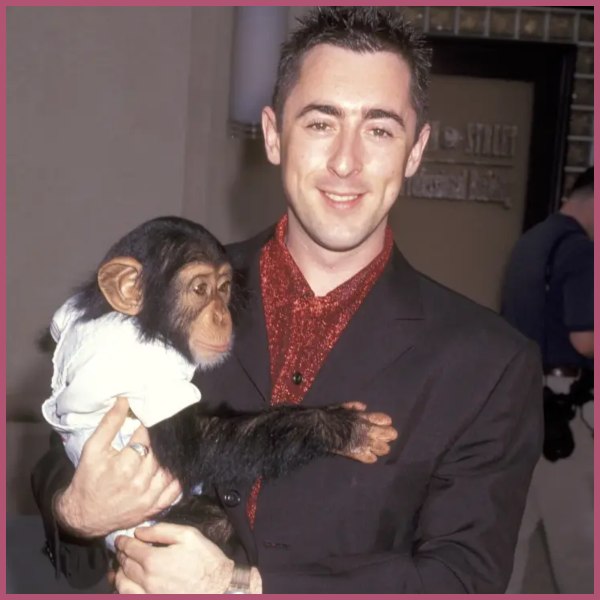 "In the '90s, I starred in a film with an infant chimp named Tonka. Back then, I didn't know very much about the way showbiz chimps are treated,"
The Tony-Award-winning actor spent years trying to locate his beloved friend and last year he even offered a whopping $10,000 reward to anyone who could tell him the whereabouts of the chimp.
Animal rights PETA also came in support of the actor by putting its own $10,000 reward that made the total reward a jaw-dropping $20,000.
Also, Read The incredible journey of a three-legged dog Pluto from an animal shelter to private jets of actress Isabela Moner!
Alan and Tonka bonded on the set of Buddy
Talking about his friendship with the animal, Alan said:
"During the months we filmed together, baby Tonka and I became good friends, playing and grooming each other and just generally larking about,"
In June, rescuers found Tonka in terrible condition. He was chained in a basement in Missouri's Lake of the Ozarks, and dent to Save the Chimps.
Cumming and Tonka starred in the 1997 hit film Buddy and the chimp and even appeared in George of the Jungle that very year.
When Tonka was rescued after so many years, an emotional Cumming said: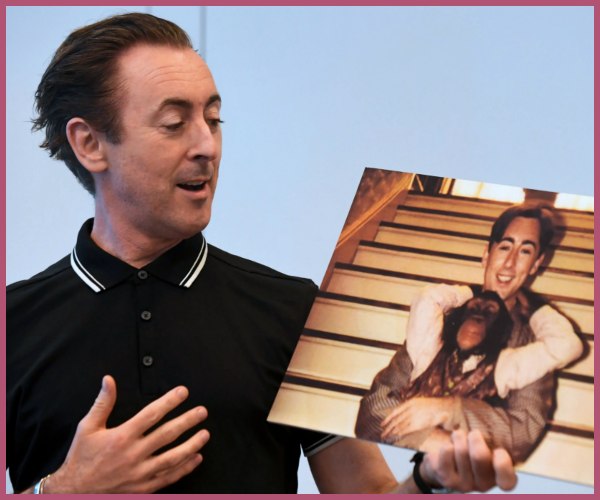 "I feel so emotional about this great news. When I met Tonka . . . I made a true friend, and I was honored that he thought of me as a fellow chimp."
Tonka retired in the late 90s but his owners lied to the public saying that the chimp had died that year.
An avid animal lover, Alan said:
"Tonka and other rescued chimps are now enjoying life of dignity. [The] most important gift these chimps have is each other," 
He concluded:
"They live to 50 or 60, it's a lengthy and meaningful second act… there are hundreds more chimps awaiting sanctuary life," 
Also, Read Robert Irwin, 16 left tear-eyed with the death of animals due to the Australian blazing wildfires!