Who is Alana Mayo? Know about her age, failed marriage with Lena Waithe, social media, biography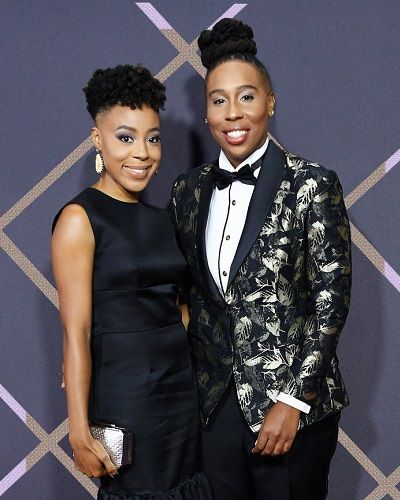 Alana Mayo is the head of production and development at Outlier Society. She is the Vice President of Paramount Pictures and has worked on The Big Short, Fences, Selma, and more.
Talking about Outlier, Mayo said,
"What is so great about this company is that you can be bold and quick and fail without losing hundreds of millions of dollars, and adapt from there,"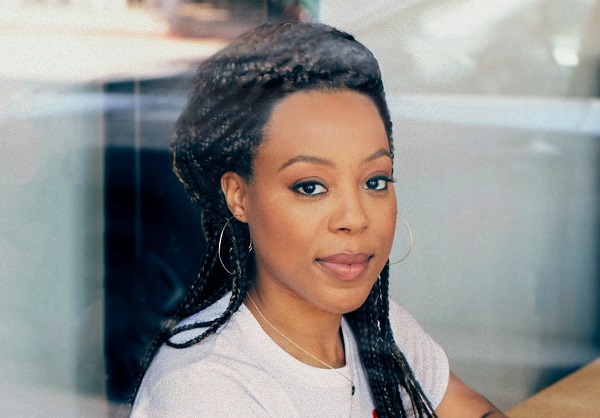 She worked in Annihilation which was written and directed by Alex Garland. She also worked in the Academy Award-winning film Fences.
Alana is the production executive of Academy Award-winning The Big Short. Previously, she was the Creative Director of Twentieth Century Fox where she worked on Abraham Lincoln Vampire Hunter and The Three Stooges.
Alana spent her 9 months with Michael B. Jordan turning his startup launched in 2016 into a proper studio. She tells that their company is millennial as they see the opportunity in reaching people outside of traditional means.
In March 2019, they became one of the first to publicly adopt inclusion riders, a contract amendment that guarantees cast and crew diversity on all productions.
Also read Who is Mia Lloyd? Mia was recast as Olivia from 'The Princess Switch: Switched Again'! Is she dating anyone?
What is the age of Alana Mayo?
Alana Mayo was born on 2nd May 1985 in New York, USA. She is 35 years old at present. She was raised in Chicago, Illinois by her father Barry and mother Maisha.
Her father is a meditation enthusiast and retired radio executive who helped launch New York's WRKS-FM. Similarly, her mother is a Jehovah's Witness who worked in entertainment law. They are devout to the Christian religion.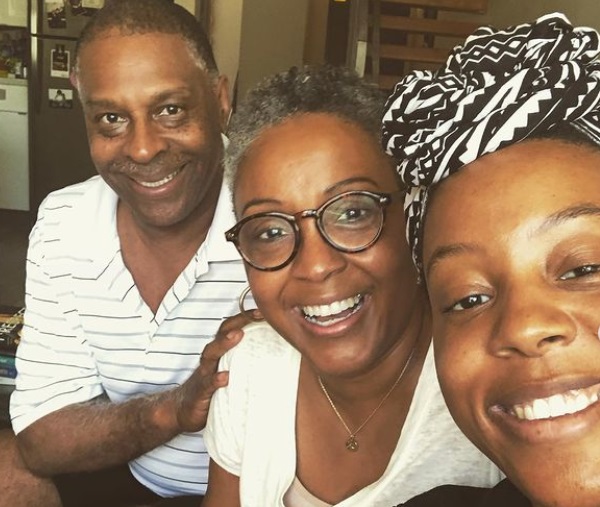 Mayo attended Columbia University and graduated from there with a Bachelor's Degree in English and Film Studies. She interned with independent New York filmmakers such as Lee Daniels, Tribeca Films, and Warrington Hudlin.
After that, Mayo moved to Los Angeles to further her career in feature film production and development. There she worked as an assistant to Warner Bros.-based producer Andrew Lazar for two years before being promoted to Creative Executive.
As a child of eighties, she does not identify herself with the era classics like Sixteen Candles. Also, she revealed that she grew up identifies as an outsider.
Failed marriage with Lena Waithe
Alana Mayo and Lena Waithe walked down the aisle in November 2019 after dating for almost three years. They went to the courthouse and married right in front of Harvey Milk's bust.
Lena revealed,
"It was her idea — like all good things are — and she was just driving and she saw the courthouse and she said, 'We should get married there,' and I said, 'Cool, I'm down'. It was a humbling day, you know, to marry someone so amazing, but also to really appreciate all the work that so many people have put in for us to be able to do that,"
Lena proposed to Alana on Thanksgiving 2017 during their Tokyo trip. But just two months after their marriage they decided to split. They split in January and after 10 months this November 2020, Alana filed for divorce. Likewise, she filed a petition for divorce in Los Angeles Superior Court.
Also read Krystal Nielson pregnant with Miles Bowles baby! Know about her failed marriage with Chris Randone, age, social media, biography
Is Alana Mayo on social media?
Alana Mayo has around 15k followers on her Instagram account. She posts pictures with her friends and family. She is also a dog lover and posts pictures of dogs on her account. On Twitter, he has 2k followers which she joined in March 2009.
Furthermore, she is not on Facebook, YouTube, and TikTok.