'10 years Packed with So Many Babies' Hilaria and Alec Baldwin Marriage Anniversary!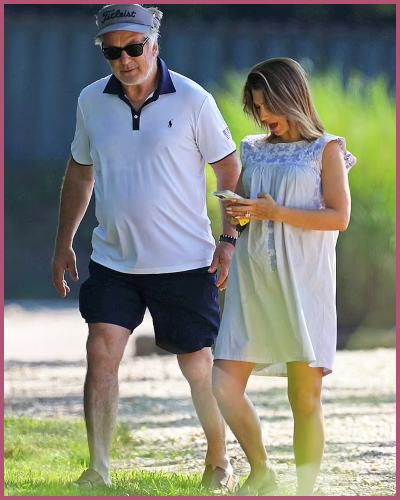 Alec Baldwin, 64, and his pregnant wife Hilaria, 38, are up for their 10th wedding anniversary celebration.
Baldwin couple is spending alone time in The Hamptons recalling the 10 long years together.
As they say, 10 years packed with so many babies learn about the kids of the couple.
---
It's a big 10 wedding anniversary for the 30 Rock star Alec Baldwin and his wife Hilaria!
How did Alec and Hilaria Baldwin celebrate their 10th wedding anniversary?
Alec Baldwin is enjoying his outing in the posh neighborhood of The Hamptons to mark their 10th wedding anniversary. They walked down the aisle on June 29, 2012.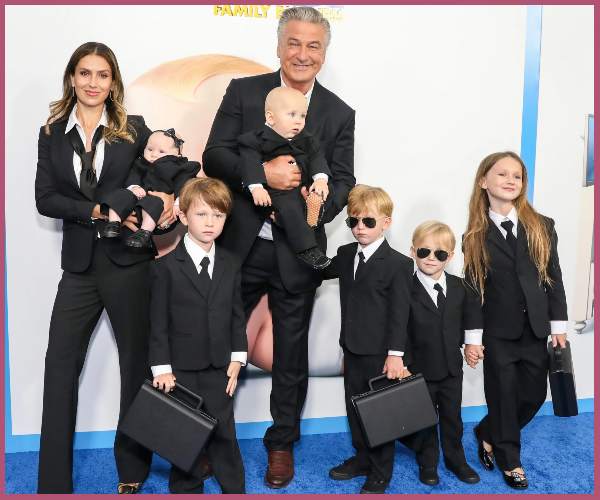 The actor and filmmaker who hosted The Alec Baldwin Show have a sweet tribute to his wife on Instagram. A decade of togetherness has made Alec a better person as he says,
"Happy 10th anniversary to a person who has taught me many things and given me gifts that normally come in 100 lifetimes. Life is hard. Marry well, I say."
The husband-wife duo has shown their love for one another by mentioning and praising in their love-packed posts.
The couple had got some alone time for them to celebrate their marriage and shortly, had spent their memories with their six young children and another one being due.
What did the couple wear on their 10th marriage anniversary day?
Alec Baldwin was wearing dark sunglasses and a sun visor while he was out at 80 degrees Fahrenheit temperature. He styled in casual black shorts, a white Polo shirt, and brown leather sandals.
Hilaria Baldwin, who is pregnant with her baby daughter wore a light dress which has floral patterns around the shoulders and its top part.
She has even shared a throwback snap of Alec down on one knee. Daughter Carmen is a small baby leaning towards her mother's hip in the photo. The yoga Instructor captioned the post,
"10 years packed full of so many babies, laughs, tears, frustration, breakthroughs, passion, fear, joy…and everything all in between that our life brings. Happy anniversary Alec"
Hilaria Baldwin also posted a photo of the newlyweds sharing a slow dance together on the wedding day. She continued writing,
"It was a fun wedding. I appreciate all my friends who broke the rules and snuck in their phones to take random pics that I now get to enjoy. Thank you guys"
How many kids does Alec Baldwin have?
Alec Baldwin shares six children and one being due with his partner Hilaria Baldwin for 13 years. They are currently welcoming their 7th child together.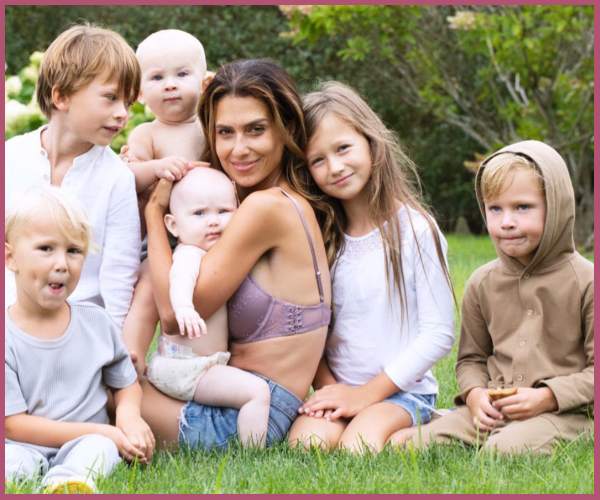 They are parents to sons Eduardo, 20 months, Romeo,3, Leonardo, 5, and Rafael,6, and daughters Carmen, 8, and Maria Lucia, 15 months (surrogacy).
Son Eduardo was rushed to the hospital for his allergic skin reactions in early June 2022. Before that, the 6-year-old son Rafael broke his arms in April 2022.
Alec Baldwin's elder daughter, Ireland Baldwin,26 is born in his relationship with ex-wife Kim Basinger. He was married to her for 7 long years (August 1993-2002). Though they separated in Dec 2020, the divorce was finalized only in September 2002.
Also, Read Alec Baldwin and Hilaria Baldwin's son Rafael Baldwin, 6, hospitalized; Breaks Arms