Alec Baldwin and Hilaria Baldwin's son Rafael Baldwin, 6, hospitalized; Breaks Arms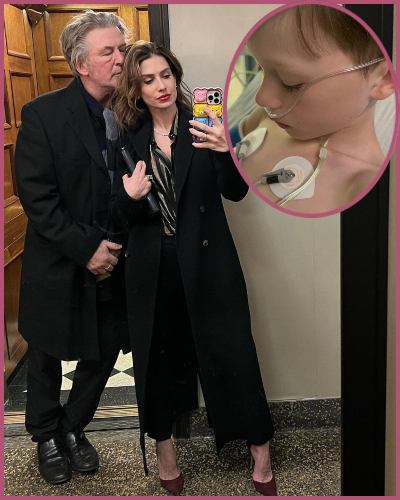 Hilaria Baldwin is a Spanish-American actress, yoga instructor, author, and comedian
She is the second wife of actor and filmmaker Alec Baldwin
Baldwin and Alec together shared six children Carmen, 8, Rafael, 6, Leonardo, 5, Romeo, 3, Eduardo, 18 months and Lucia, 13 months
Also, the two are now expecting their 7th child in the fall of this year
Their son, Rafael has recently broken his arm really badly while playing in the park
---
Rafael Baldwin, the 6-years-old son of Alex Baldwin and Hilaria Baldwin was hospitalized.
On Thursday (April 28), the Living Clearly Method author, 38, took to Instagram to share the heartbreaking news along with a series of photos of the injured little guy with dad Alec, 64.
She wrote a lengthy statement,
"Rafa broke his arm really badly yesterday, playing at the park. You will see him with a cast for quite a while now, so I wanted to give you a heads up,"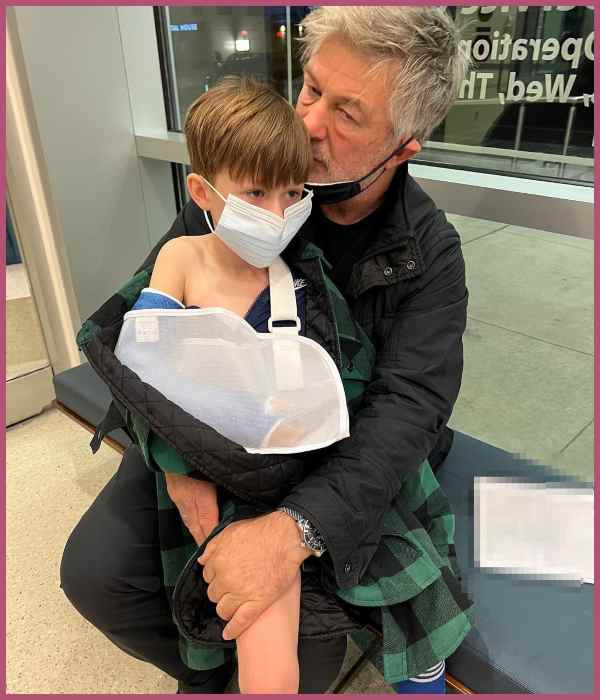 The first snaps include her 64-years-old husband cradling their child in his arms while Rafael wore a sling. Rafael is seen in the slideshow with breathing tubes strewn across his face and poking into his nostrils.
Also read "Alec Baldwin, 64 expecting Baby no. 8 with wife Hilaria Baldwin"
In other photos, he is seen laying on the floor on top of a slew of pillows, attempting to sleep. The concerned mama then continued,
This is a part of being a parent that is so heartbreaking. We were with the babies when it happened and to get that call makes your heart sink. His little voice on the phone 'I want my mommy'…knowing even the 20 min to get to him is 20 min too long,"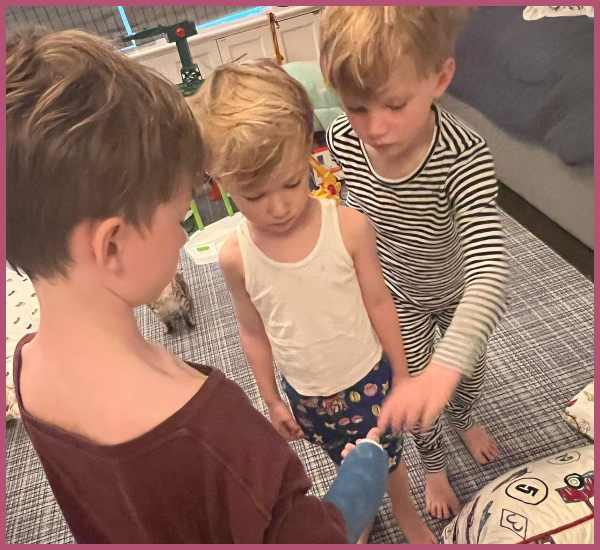 The accident happened when he was playing in a park in New York City. She reminisced the exhausting night when his son repeatedly said, "I broke my arm". Later, she concluded the post on a positive note by saying,
"We are relieved that, while it will be a long recovery road, he is certainly on it [pink hearts emoji]."
Also read "What are Hilaria Baldwin thought on being multi-culture and fluid?"
Short bio on Hilaria Baldwin
Hilaria Baldwin is a Spanish-American actress, yoga instructor, author, and comedian who is popular for her role in 'Blind' in 2017, 'Nightcap' in 2016, and 'Extra' in 1994.
She is also famous for being the second wife of American actor and comedian Alec Baldwin. See more…