Alec Baldwin To Make Your Television Great Again, Will Return To 'Saturday Night Live' as Donald Trump
Alec Baldwin is set to make his return to Saturday Night Live with his famous Trump impersonation this fall. In this session, we will learn about his comeback to SNL.
The Comeback
Recently, Alec Baldwin told CNN that he will return to 'SNL' this fall, despite his busy schedule. He is about to make your television great again, bringing back his famous Donald Trump impersonation to "Saturday Night Live" this fall.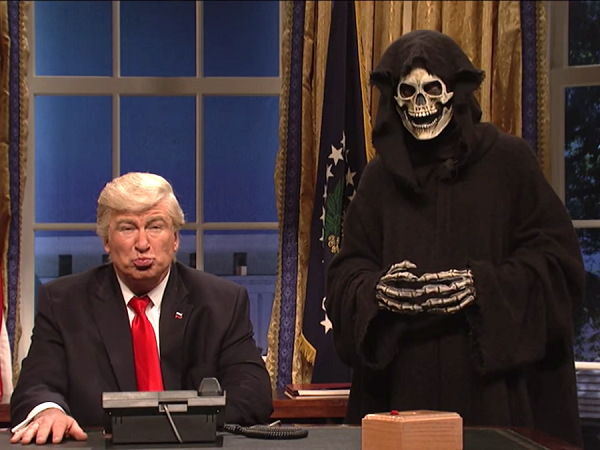 "Yea, we're going to fit that in. I think people have enjoyed it,"
said Baldwin, who was in New York City to promote his new movie "Blind."
However, Baldwin's busy fall schedule means that he will keep his Trump impersonations to a minimum. It implies that the fans will be treated to "a couple celery sticks" rather than a "whole meal" of blonde wigs and orange bronzer.
Baldwin had been noncommittal in the past when asked about bringing his Trump impersonation back this fall. Back in March, Baldwin had said that he wasn't fully sure if he would keep on playing the role of President Trump on "SNL," because he felt the audience couldn't take much more of it.
You may also like to read Hilaria Baldwin reveals that her husband Alec Baldwin had not kissed her until 6 weeks after they started dating!
Record Hosting
Baldwin has hosted "Saturday Night Live" a record 17 times. His Trump impersonation has become one of his most memorable sketches.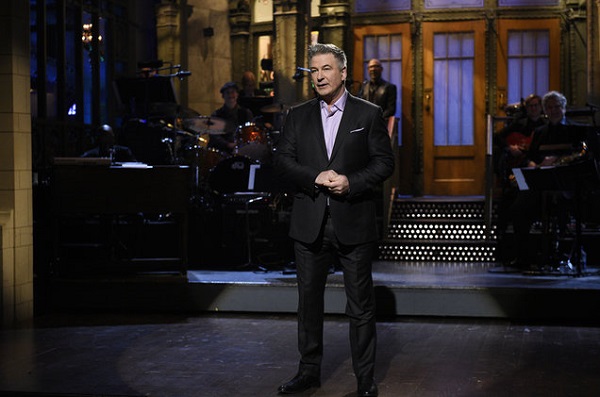 He says that he picks his roles wisely because he doesn't need to work out of necessity.
"You get a little bit older and you think, 'Do I want to work right now?' For me, the question is not what do I want to do [it's] do I want to do anything? Do I want to work? I don't need to work. Do I want to work or do I want to just take it easy and smell the roses or do something else? When I decide I want to go to work I look at what's out there and pick something that's the best that's available to me."
The 59-year-old actor's success on "SNL" and in movies means he's in a position to be selective about the projects he works on.
"Blind" hits theaters this coming month on July 14.
Also read Hilaria Baldwin expecting her fifth child with husband Alec Baldwin!
Short Bio of Alec Baldwin
Alec Baldwin is an American actor, writer, producer, and comedian. He is famous for his remarkable work of displaying convincing characters in just about every genre.