Married couple Alex McCord and Simon van Kempen's 20th marriage anniversary! Find about their married life, children and net worth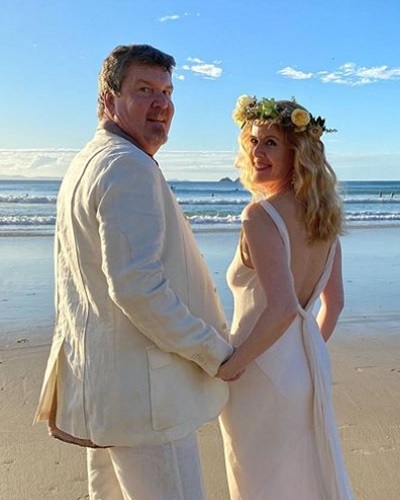 Alex McCord and Simon van Kempen were married on 28th May 2000 and celebrated their 20th Marriage Anniversary.
Alex and Simon posted loving tributes to one another on their respective Instagram accounts.
---
Alex wrote,
"Celebrating 20 and looking ahead to the next 30! Happy 20th anniversary to my best friend @simonvankempen ❤️❤️❤️" 
Similarly, her husband Simon wrote,
"We've lived an interesting life (to say the least) but though it all our mutual love has never wavered. I might be 56 but I am greedy and want at least another thirty more! Alex I love you so much."
The posted pictures were shot decades ago with them on a beach. She donned an off-white dress and flowers in her hair as she posed alongside her spouse, who matched her in an off-white coat with a floral piece, and a brown button-up shirt.
Even though the ongoing COVID-19 pandemic, McCord has stayed focused on good things such as her anniversary, as well as getting a master's degree from the University of New England in Armidale, Australia in the field of psychology.
Also read Kandi Burruss and husband Todd Tucker facing problems in their married life! How did they celebrate 6th Anniversary?
Alex McCord and Simon van Kempen children
Alex and Simon walked down the aisle on 28th May 2000. In 2003 October, she gave birth to her first child Francois van Kempen. After that in November 2005, she gave birth to another child Johan van Kempen.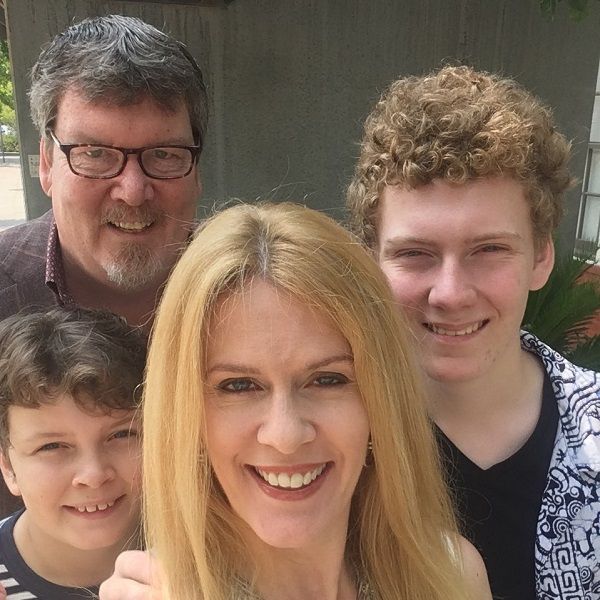 Both of their children were named after Simon's father. The boys are taking lessons in art, music, as well as learning French from their French-speaking Au Pair.
How much is their net worth?
Alex McCord has an estimated net worth of $2 million as per Celebrity Net Worth. Her husband Simon's net worth is also $2 million. Alex is known for being the cast of Real Housewives of New York City. 
She has also worked as a graphic designer for nine years and was in visual merchandising for Limited Brands and Victoria's Secret.
Simon has worked in hotels in Australia, the UK, France, and the USA in addition to working as a travel consultant in another 6 countries around the world. The family traded in a Brooklyn brownstone for a five-bedroom home on an acre of land right outside of Byron Bay.
Alex said,
"We're on the beach almost every day because it is five minutes from the house. There is a marine park right at the closest beach to us,"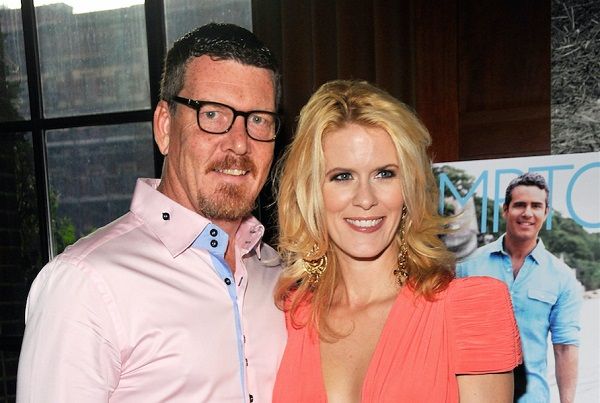 In the year 2014, they moved from New York City to Australia, where van Kempen is from, as his family was settling into the locale.
Also read NeNe Leakes inappropriate relationship with Rodney White! How much is her net worth?
Short bio on Alex McCord
Blond and beautiful Alex McCord is an American television personality, author, and actress. She rose to fame for her appearance on Bravo's The Real Housewives of New York. She has also started a home furnishing company, Aluxe Home together with her husband Simon Van Kempen. Read more bio on…