Alex Morgan sharing workout inspirations during nine month pregnancy! Who is her husband?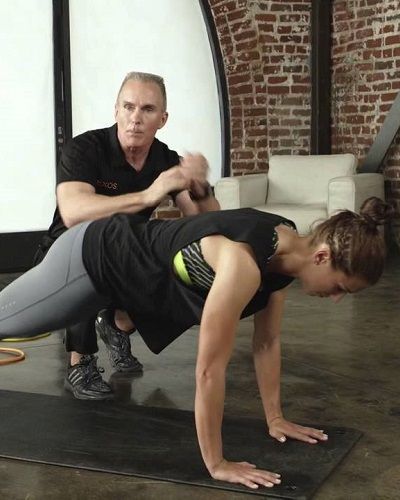 The hardworking lady soccer play Alex Morgan has not taken rest in her pregnancy days as well.
Alex is seen working out at home.
She shared a variety of exercises she did at home.
---
At present, Alex is nine months pregnant which did not work as an excuse for her. Rather, she went on to inspire her followers with her exercise.
Her workout included lunges, pull-ups, push-ups, and more, all of which require minimal equipment and space. Likewise, her ability to work out while nearing the birth of her first child can serve as a motivator.
In October 2019, she announced that she is expecting her first child with her husband Servando Carrasco. They are expecting a baby girl and her due date is in April. Similarly, Alex has plans to return to her training after a month of her birth.
All her hard work during her pregnancy months inspires people who want to work out during this lockdown.
Also read Ferne McCann is in love with her boyfriend Albie Gibbs and wants to get pregnant with his baby!
Who is Alex Morgan's husband?
Alex Morgan is happily married to Servando Carrasco. They walked down the aisle on 31st December 2014. They met each other at UC Berkeley where both of them were soccer players.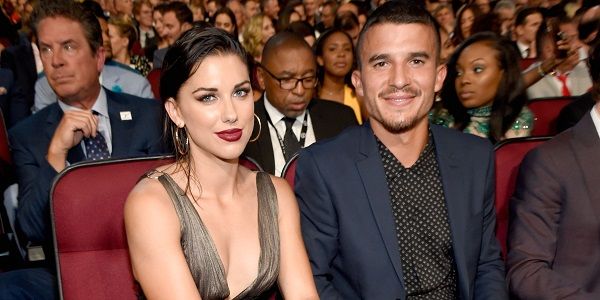 Servando was planning to propose to her when they were spending time in Manhattan Beach, California, off-season. They went to her father's house to celebrate and have champagne with family and friends.
Similarly, they walked down the aisle in front of 180 guests at Rancho Dos Pueblos in Santa Barbara, California. Alex revealed,
"Your wedding day is just the one day that you can never replicate. Having everyone who means so much to you in one place at the same time is the most special feeling. We're so excited to see all of our family members and the amazing friends we've made over the past 25 years."
Servando is a soccer player who most recently played as a midfielder for LA Galaxy in Major League Soccer.
Food Charity
After the growing number of corona cases in the USA, Alex and her husband Servando Carrasco donated food. Servando said,
"With millions of people affected by Covid-19, the hunger crisis in America continues to be a massive issue. Food banks across the nation are overwhelmed and the dire reality is that millions of kids and families have no idea where their next meal is coming from."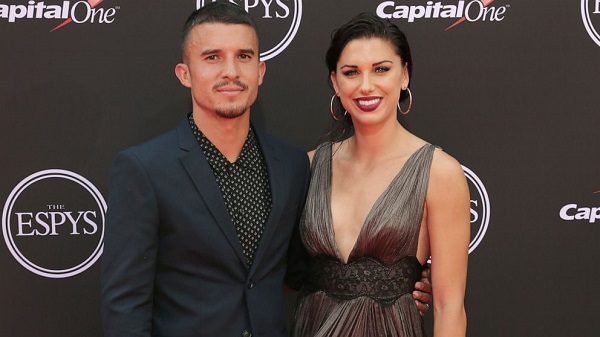 They joined and supported Pinoe's and Sue's initiative of Hunger Not Possible. They donated 1500 meals to the LA community.
Also read Because of coronavirus pandemic and Yosemite National Park closure, animals and bears there are "having a party"!
Short bio on Alex Morgan
Alexandra Patricia Morgan Carrasco known as Alex Morgan is an American soccer player. She is an Olympic gold medalist and FIFA Women's World Cup champion as well.
Similarly, she is a forward for Orlando Pride in the National Women's Soccer League (NWSL) and the United States national team. Read more…
Source: The 18, MLS, NewsChain