Alex Pettyfer and fiancee Toni Garrn had a secret wedding last weekend!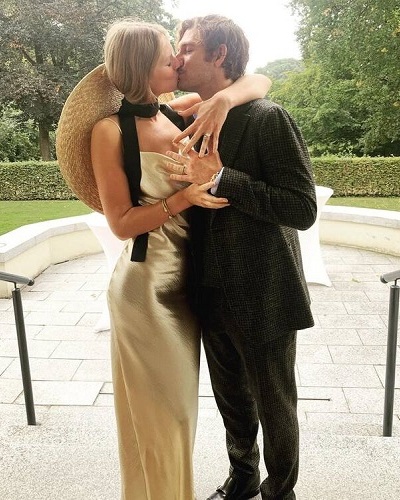 The couple, Alex Pettyfer and his fiancee Toni Garrn are happily married now. They opted for a secret wedding last weekend. It was a small private and intimate affair held in Hamburg. Both of them uploaded pictures of the occasion on their respective social media platforms.
Alex Pettyfer and Toni Garrn and their secret wedding
It was a joyous weekend for the couple, Magic Mike star Alex Pettyfer and his model fiancee, Toni Garrn. It was their wedding day and both decided to not make any announcement of the occasion. They had a secret and quiet wedding in Hamburg (Toni's hometown). There was not much fanfare. It was a small and intimate wedding ceremony with only close friends and relatives as attendees.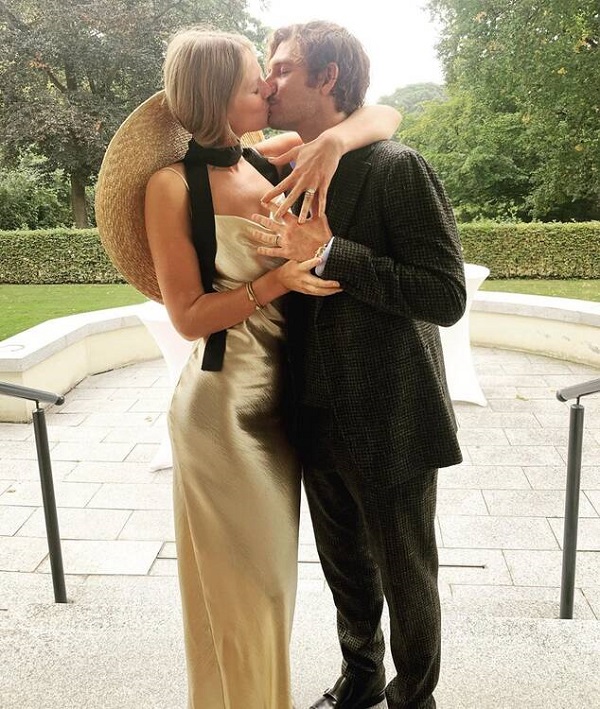 Later on Sunday night, the pair posted photos of this happy occasion on their respective Instagrams. The photo they uploaded was similar-looking. In it, they were sharing a kiss and holding up their hands to show off their wedding rings. She captioned the snap:
"Now you really get to call me wifey ❤️ ,"
And, Alex wrote:
"Mr & Mrs Pettyfer."
Toni Garrn and her wedding outfit announcement
Though neither Toni nor Alex revealed the date of the wedding before their marriage, Toni did share some details of her wedding outfit on her Instagram Story with her fans. She had displayed the wedding gown and put the caption of a bride emoji below it. In this series, the first photo was of her wearing a satin dress of champagne color. She put the date and two white heart emojis followed by the bride emoji.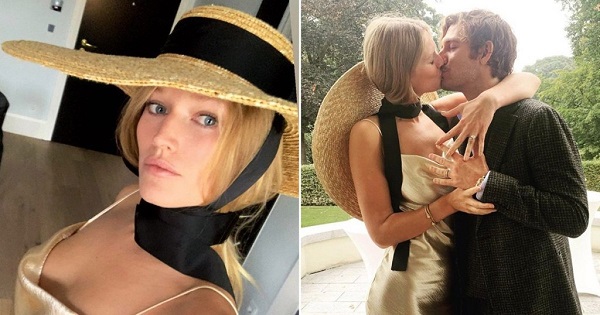 In another story, she added a black ribbon and a straw hat to her wedding dress and captioned it:
"Too summery for 10ºc? Naaaa."
The couple had an engagement on Christmas Eve 2019. They posted a picture of them kissing and Toni wrote:
"Christmas Eve the love of my life surprised me on his knees asking me to be his forever. He changed my life the day we met and showed me what love really is – so yes I cannot wait to spend every day (well almost) of my life with you @alexpettyfer ❤️."
While Alex captioned:
"👰 💒 🎩 Some people marry their best friend. Some people marry their soulmates. I got both."
Congratulations to the couple
Soon after the two had posted news and photos of their wedding, their comments section of the post was flooded with innumerable congratulatory messages. Patrick Schwarzenegger wrote:
"So I'm not the flower boy…???" while actor Amber Valetta commented, "Congrats!!! ❤️❤️❤️."
Alex's post got nearly 133k likes. And many comments. There were emojis of love and kiss and several congratulations notes. On Toni's post, one of her fans remarked:
"Ah so sweet!! Congratulations!!"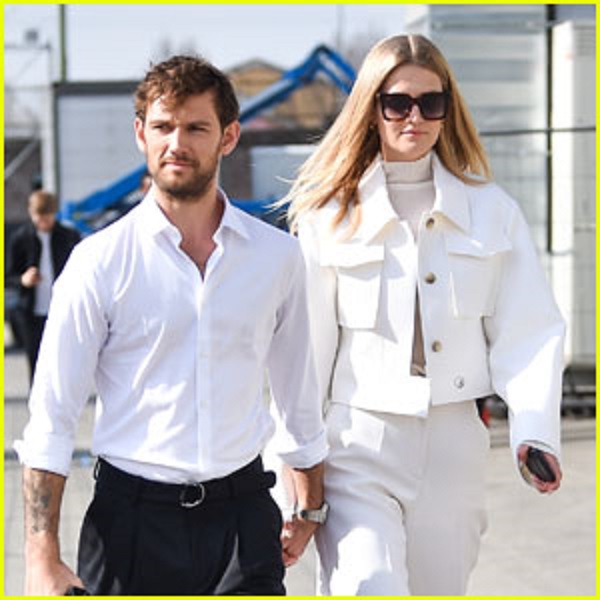 Another fan put innumerable emojis of alternating kiss and heart. Another fan commented:
"Yeeees congratulations"
Another of her fans put up a lot of heart emojis. Congratulations to the couple wish them a happy married life together.
Read the complete bio of Alex Pettyfer here