Alex Pettyfer revealed that he had a fight with his Magic Mike co-star, Channing Tatum and his fiancee. Alex said it was his own fault…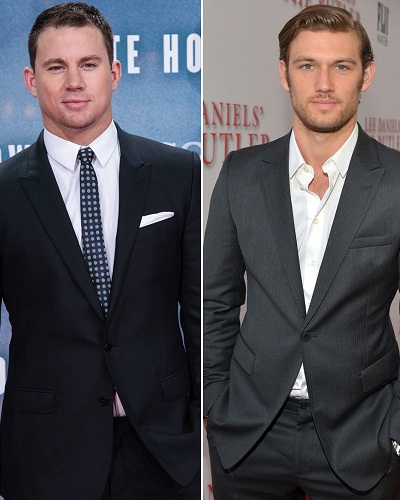 Alex's fault made Channing his enemy
Actor Alex Pettyfer has revealed that he had a feud with Magic Mike co-star Channing Tatum. Alex also says that their fight was because they both were wrong but admits more of his fault.
"It's true. Because Channing Tatum does not like me – and for many reasons, many being my own fault."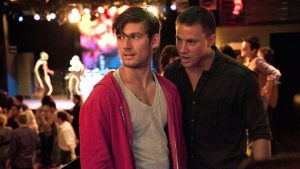 Alex's past made Channing hate working with him
Channing and Alex met on the sets of different movies when they were struggling actors. Alex is a bit stubborn by his nature and he also admits it.
Channing, when stayed with Alex, he came to know about Alex's troublemaker reputation. So, Channing didn't want to cast him in the first place. Alex said,
"I had a very negative past relating to the things that I had done on movies and the promotion of movies. I was scared to speak."
Channing, being the producer of the movie, Magic Mike did not want to cast Alex,
"Channing Tatum is an extraordinarily smart businessman. Once on set, the I Am Number Four actor felt uncomfortable and tried to just stay out of the way, but that quickly earned him a reputation as standoffish."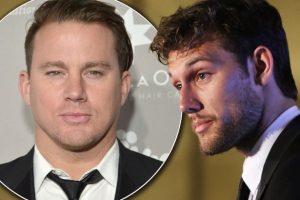 Source: Mirror(Alex Pettyfer and Channing Tatum)
Alex said he became very insecure on the set
Actors are those artists who have to go with the flow of the character and do as the director directs. But Alex says that he is one of those actors who is an insecure human being and did not mingle with anybody on the sets,
"I actually did my work and I sat in the corner and listened to music because I had been told anything I did was wrong by my reps. I was very insecure as a human being."
A source revealed that,
"Alex doesn't speak because he thinks he's better than everyone else."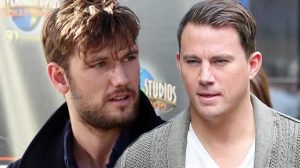 Their relationship went ugly when Alex left the rent fee pending
Alex and his then-fiancee Riley Keough rented an apartment from Channing's friend of the 21 Jump Street star. But the couple suddenly left the apartment without paying rent.
When asked why he left the apartment without paying its rent, Alex said that the apartment was so polluted that he had trouble breathing in the apartment. He uses to have allergies due to dust and mold.
So they decided to move. And as soon as they left there, his cousin died. He admitted, that in his grief-stricken state, rent was the furthest thing from his mind.
Channing then sent him a furious email asking him to pay the rent to his friend. Alex then replied to him in an angry, defensive tone instead of settling the bill.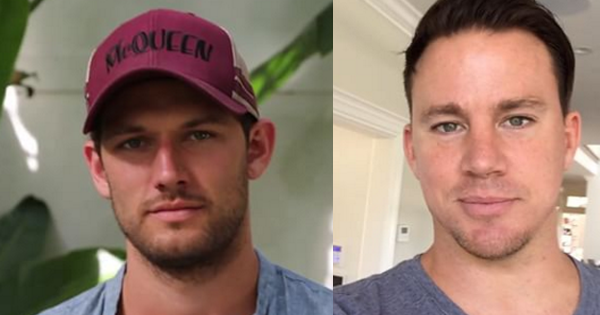 Channing and Alex are having a mail feud
There was quite a feud between Alex and Channing in the mail.
Alex said,
"All of a sudden, I got a very negative email from Channing — rightfully so – saying, "Don't f**k my friends. You owe money. Pay the f***ing money. Don't be a clown"
He added,
"And I really took that the wrong way, which I shouldn't have, and emailed him back and said, "I'm in a real negative headspace and can you respect me for a moment and blah, blah, blah." And I just got hounded through this time of grieving for money."
He went on:
"By the end of it, I just basically said, F**k them, what is money when life is so much more… I'm not paying. And I should have just paid. I think he was looking for an excuse to not like me."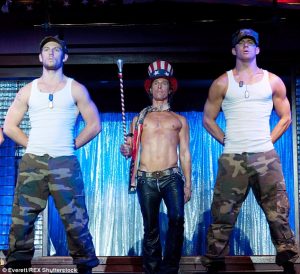 Awkward reunion when they reunited for the Magic Mike
After all that drama, the actors had to reunite for reshoots of Magic Mike. Channing had already told everyone that he dislikes Alex. However, Alex says he learned a valuable lesson from whatever happened. He now feels that he could have behaved differently,
"What Channing says goes. He's a movie star. I made the poor decisions."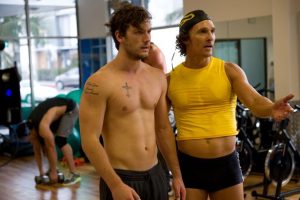 Alex's romantic Relationship history
Alex Pettyfer is a blue-eyed boy and has a list of affairs with beautiful women. He was linked with Marloes Horst. They were so much in love that in 2015, the couple got engaged. They were in and off relationship till 2017 and they ultimately decided to call off their relationship before their wedding.
After the breakup with Marloes, he started dating Gabriela Giovanardi.
In the year 2012, he dated his Magic Mike co-star, Riley Keough. They also got engaged after having an affair for 8 months. But later he cheated on Riley for Dianna Agron. Dianna and Alex were in a relationship from July 2010 to February 2011.
Previously, in August 2007, Alex was in a relationship with his Wild Child costar, Emma Roberts. But after a year of dating i.e., in July 2008, the pair broke up.
Short Bio on Alex Pettyfer
Alex Pettyfer is a famous English actor and model, best known for his role as Alex Rider in Stormbreaker (2006). He is also famous for portraying the role of John Smith in I Am Number Four (2011). He is one of the best young and emerging actors in England. More Bio…
Short Bio on Channing Tatum
Channing Tatum is an American actor, dancer, and former stripper. He is best known for his roles as Greg Jenko in 21 Jump Street (2012) and its sequel, 22 Jump Street (2014), and Magic Mike in the hit American drama film Magic Mike (2012) and its 2015 sequel Magic Mike XXL.
He is also popular for his roles in the movies G.I. Joe: The Rise of Cobra (2009) and its 2013 sequel G.I. Joe: Retaliation, She's the Man (2006), The Dilemma (2011), and White House Down (2013). More bio…