Is Alex Rodriguez Having an Affair with a Lady 21 years Younger Than Him?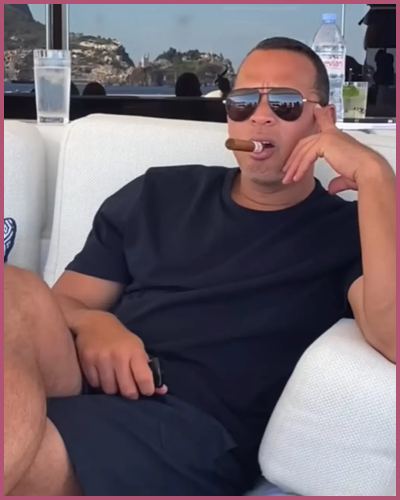 Alex Rodriguez is dating his girlfriend Kathryne Padgett who is 21 years younger than him.
Recently in June 2022, the couple went on their yacht excursion after sailing across the Mediterranean.
Catch up on who A-Rod model after his split with Jennifer Lopez.
---
Alex Rodriguez is having a great time on vacation in the Mediterranean with 21 years younger girlfriend Kathryne Padgett!
Who is the former baseball player Alex Rodriguez dating?
The former Dominican-American professional player Alex Rodriguez is dating Kathryne Padgett. The two were first sported together in Miami in April 2021 while their romance rumors started sparkling.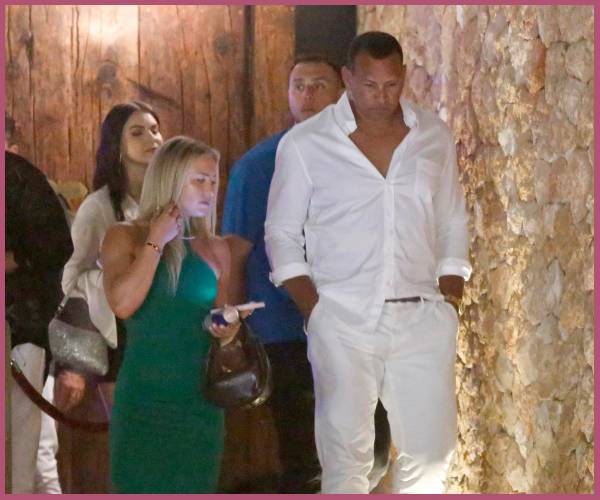 The sports broadcaster A-Rod had his social media flirting going on until they finally admitted togetherness months later. In a year of dating, the two have been on several PDA-filled vacations and so on.
Seems like age is just a number in love! Alex Rodriguez and Kathryne Padgett have gone far beyond in love despite their 26 years of an age gap.
How is the Mediterranean vacation of Kathryne Padgett going on?
The girlfriend of sportsman Alex Rodriguez, Kathryne Padgett, 26 has shared a lot of vacation pics on her Instagram with the caption,
"Europe, you're a keeper 🥂"
She has shared their yacht excursion glimpses with videos after sailing across the Mediterranean while exploring various European cities along the way.
Her luxurious vacation with the former New York Yankee, 46, and his ex-wife and kids is something interesting.
Prior to the excursion, A-Rod was seen smooching Padgett on the dance floor while partying over at Taverna Anema e Core in Capri, Italy.
Also, Read Cara Delevingne Kisses Minke on a Romantic Vacation in Italy!
A glance at the Past relationship of Alex Rodriguez
A-Rod and Kathryne Padgett have been dating for one year now. The MLB player is high over on hills with dating his fitness model beau.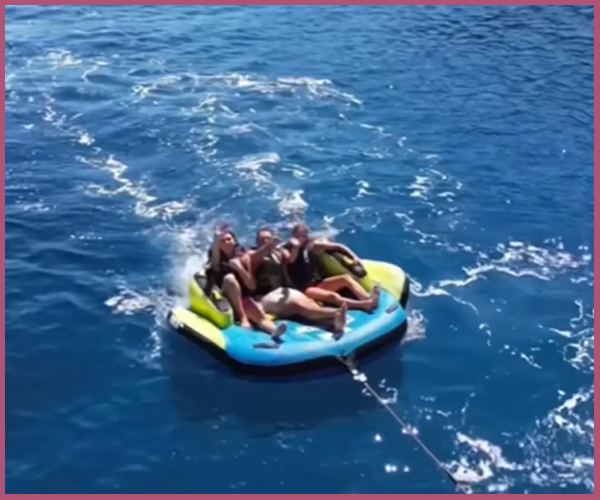 Before that, he was engaged to Jennifer Lopez in March 2019 in the Bahamas and called it off 2 years later. They were together for 5 long years before Lopez finally get back with her ex-fiance Ben Affleck.
Alex married a psychology graduate Cynthia Scurtis in 2002 with whom he has two daughters. Before divorcing in 2008, they welcomed daughters Natasha, 17, and Ella, 14.
Likewise, he shared a brief romance with Anne Wojcicki (2016 to 2017), Demi Moore (2012), Cameron Diaz (2010 to 2011), Kate Hudson (2009), Madonna (2008), and WWE diva Torrie.
Also, Read OMG! 'Shades of Blue' Star Jennifer Lopez Hired An Private Investigator To Shadow Her Boyfriend Alex Rodriguez